Why Lady Gaga's Haus Laboratories Makeup Deserves the Hype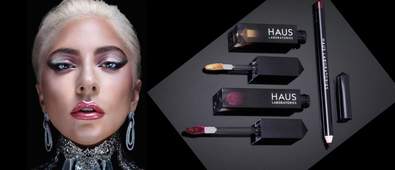 Lady Gaga's new makeup line is officially available to pre-order, sending the beauty world into a frenzy.
We've been impatiently waiting since those 2018 rumours, but on July 15th Lady Gaga launched Haus Laboratories in partnership with popular online retailer, Amazon.
The collection is the first major prestige beauty brand to be released exclusively on the e-commerce platform, and it arrived in true Gaga style by headlining Amazon Prime Day – a two-day event that offers thousands of deals and promotions across the website.
Whilst the first shipping is scheduled for September 17th, the beauty line was available to pre-order for Amazon Prime members only – non-Prime members will be able to shop the range later this month.
Making a super-cool cosmetics line that's accessible to everyone is just one of the reasons why we're so hyped about Haus Laboratories. Keep scrolling to find out more.
Haus Laboratories is all about self-expression
'Our Haus. Your Rules. Your Glam. Your Expression. Your Artistry' are the words you're greeted with when visiting the Haus Laboratories homepage – and we're all for it. The collection offers lip gloss, lip liners and liquid shimmer powders in a multitude of colours and shades so that you can go wild with your individual creativity.
The collection is totally gender-neutral
Famous for her stance on inclusivity, it comes as no surprise that Haus Laboratories celebrates all types of beauty. So far, Lady Gaga has promoted her signature bold looks on non-binary models, the Dupont twins and Fish Fiorucci and they look incredible.
It was created to spread kindness, bravery, positivity and creativity
Taking to Instagram, Lady Gaga shared how her new brand is on a mission to inspire bravery and a positive community that breeds acceptance. She tells fans 'I'm so grateful that makeup inspired a bravery in me I didn't know I had', and that Haus Lab will help you #battleforoyourlife, too.
It doesn't break the bank
Celebrity collections are often accompanied by a hefty price tag so we were relieved to see that Haus Laboratories is somewhat affordable. Prices range from £24 - £46 and include everything from the must-have lip liner duo to a three-piece set of liner, gloss and powder.
The products are completely vegan and cruelty-free
As well as creating a gender neutral, affordable and self-expressive collection, Lady Gaga's line is totally vegan and cruelty-free. The brand's Instagram confirmed the facts with the caption 'Cruelty-free and vegan. Because we love animals and you'.
Want to discover more beauty brands that are all about being gender-neutral, inclusive, self-expressive and cruelty-free? Check out the line-up below.
Illamasqua are a British beauty brand that are all for self-expression. Wanting everyone to take pride in being themselves, they've previously launched a gender fluid Christmas collection and Human Up campaign.
Born with the view to disrupt, 3INA is your one-stop shop for colour expression. The cruelty-free brand offers products in a variety of shades and for every gender.
Related Categories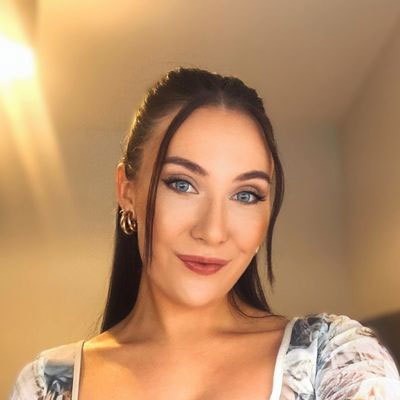 Carly is a beauty editor at Cosmetify and has been a part of our family for three years. She has over five years of experience in health, beauty and wellness writing.