Best Kora Organics Products
A Guide to the Best Kora Organics Products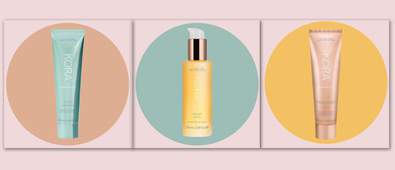 Founded by the supermodel Miranda Kerr, Kora Organics has gone from strength to strength since their early days in Australia. Now they have taken on the big wide world of beauty reaching the shores of over 30 countries and regions.
Throughout their range they use organic and natural ingredients that help you achieve impressive, skin-enhancing results. From skin care to tanning, they have a special item to suit every type of AM and PM routine.
To find your new favourite Kora Organics product, take a look at our handy guide.
Kora Organics Skin Care
Miranda Kerr believes 'healthy skin is beautiful skin' which is why Kora Organics helps nurture, protect and refine your complexion. Her range of skin care goodies use certified organic ingredients, which feel comfortable and calming on the skin.
Discover best-selling items, such as their Turmeric Brightening & Exfoliating Mask and their Balancing Rose Mist. No matter your skin type, there's a product to suit all complexions helping you revive, rejuvenate and refresh your skin in an instant.
Browse the collection today.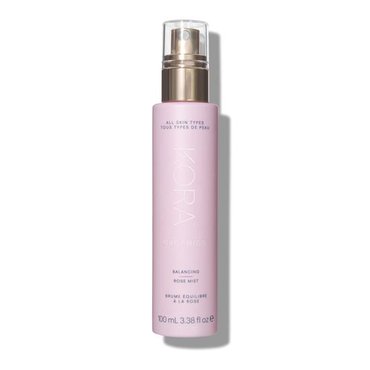 Refresh your complexion all day long with the award-winning Balancing Rose Mist. This revitalising face mist is a must-have in any routine and it's a great product to keep in your handbag for midday top ups. Either use after cleansing or throughout the day as a way to rehydrate dry skin and reinvigorate tired complexions.
Enriched with rose flower water, hibiscus and germanium oil, this fine spray holds a delicate scent that also calms, soothes and nourishes the skin. It's also free from nasties and is vegan-friendly.
Go To Store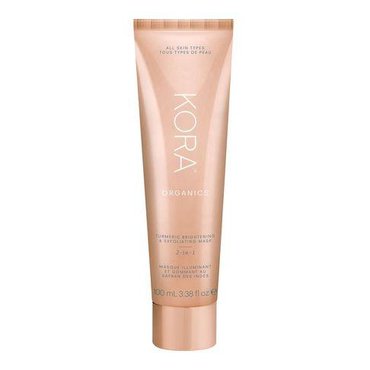 Achieve a spa-like facial in the comfort of your own home using the Turmeric Brightening & Exfoliating Mask.
This cruelty-free formula uses a blend of natural ingredients to gently exfoliate and refine the skin. It helps unclog pores and buff away dead skins to reveal a refined skin texture that is glowing and healthy-looking. Enriched with turmeric, rosehip seeds, quartz, papaya and aspen bark, this face mask peps up the complexion and is truly a treat to the skin.
Go To Store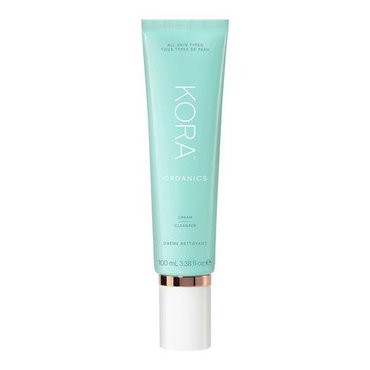 The Kora Organics Cream Cleanser is the perfect product to wash away traces of dirt, grime and makeup after a long day. It not only leaves the skin feeling fresh and clean, but it also soothes and calms irritated complexions.
The creamy formula contains an innovative blend of skin-enhancing goodies, including aloe vera, macadamia nut oil and rosehip oil. These natural components are rich is antioxidants, fatty acids and vitamins, which gives your complexion the boost it needs.
Go To Store
Kora Organics Body Care
Nourish your body from head to toe with the Kora Organics body care range. They've created a glamorous line of must-have goodies which help transform the skin and give you a boost of confidence.
With certified organic and natural products, you can rest assured these formulas are free from nasties and are 100% cruelty-free. In fact, they contain a plethora of nourishing ingredients, such as rosehip oil, green tea and noni extract.
Peruse their luxury body care products today and find the perfect solution to nurture, rejuvenate and strengthen the skin.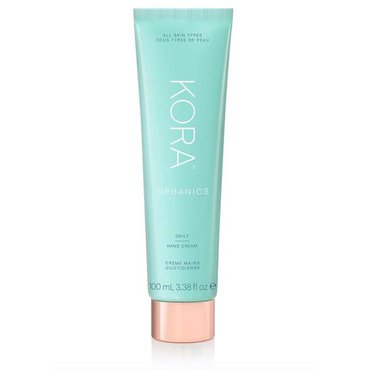 Keep your mitts nourished, moisturised and protected throughout the day with the beautiful Daily Hand Cream. This rich cream is perfect for sensitive hands prone to skin conditions like eczema as it soothes dry, chapped and flaking skin.
Keep in your bag for on-the-go moments and enjoy the soothing qualities of the organic formula. Infused with noni extract, pomegranate, rosehip and olive oil, it's a nourishing solution to use time and time again.
Go To Store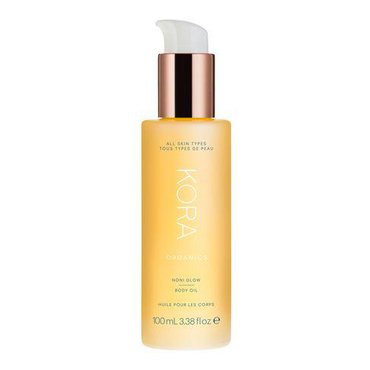 The Noni Glow Body Oil is a great moisturising option for dry, flaking and tired skin. It nourishes the body, minimising the signs of ageing such as fine lines and wrinkles. It even smooths textured skin for soft and supple results.
Simply warm a few drops of the product in your hand and then gently massage across the body. It contains a blend of noni extract, sunflower seed oil and rosehip, which comforts and moisturises the skin for a burst of goodness.
Go To Store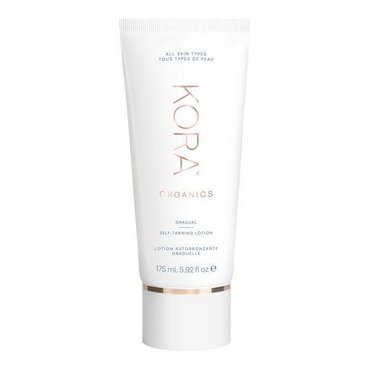 Ensure a sun-kissed glow all year long with the Gradual Self-Tanning Lotion. It's the ideal body self-tanner for achieving that Australian glow like the Victoria's Secret Angel, Miranda Kerr. Not only does it provide a gradual tan, but it also acts a body moisturiser keeping your skin super hydrated.
The lotion is easy to apply and ensures a natural looking tan that feels comfortable on the skin, thanks to the organic and natural formulation. It also contains lavender essential oils, which means no nasty 'fake tan' smell.
Go To Store
Kora Organics Noni Collection
Kora Organics use a number of beneficial ingredients throughout their range of products, including the nutritious noni fruit extract. In their Noni collection, they utilise this ingredient to help improve the health and appearance of your skin. Discover everything from body oils and face masks, all with an organic, noni-infused formula.
Noni extract is rich in vitamins and antioxidants and is known for a number of healing and restorative properties. It's also popular in anti-ageing formulas as it helps diminish the signs of ageing by improving elasticity and suppleness. Miranda Kerr feels it's essential to her health and vitality, so it was key her brand use it to support the rejuvenation of the skin.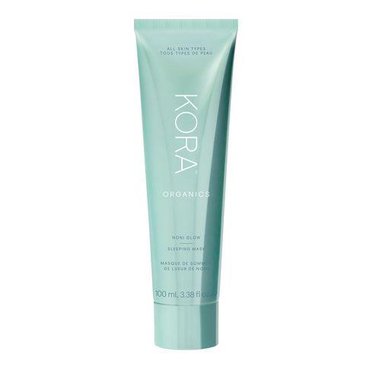 Let the Noni Glow Sleeping Mask get to work while you get your beauty sleep. The formula sits comfortably on the skin all night, helping you wake up feeling refreshed, revived and rejuvenated.
Simply apply the gel-like face mask to the skin before bed or use as a quick wash off remedy before you hit the hay. It contains an innovative blend of noni extract, silver ear mushroom, coconut milk, caviar lime and Kakadu plum extracts, which work together to repair and plump up the skin. It also helps boost brightness, soothe redness and evens out your skin tone.
Go To Store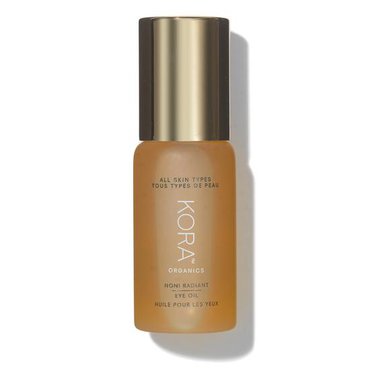 Protect the delicate skin around your eyes with the Noni Radiant Eye Oil. It works by smoothing, brightening and tightening the skin, so you look wide eyed and ready for the day.
It contains a cocktail of nourishing goodies, including tomato fruit, marine bamboo, coffee and the star ingredient, noni extract. This combo helps revive tired eyes and reduces the appearance of fine lines and dark circles. The eye oil also has a quartz roller ball applicator, which ensures the whole experience is oh-so-relaxing.
Go To Store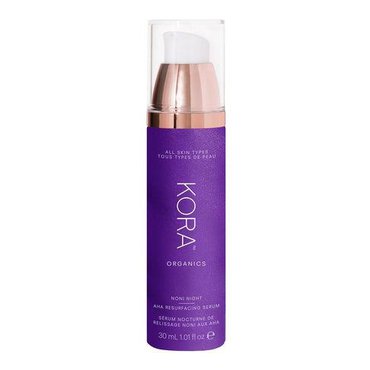 Show your skin some extra love with the Noni Night AHA Resurfacing Serum. This must-have formula ensures a brighter, refined and balanced complexion.
Use at night and let the natural AHAs and BHAs get to work by resurfacing the skin. This helps remove any dead skin cells, smoothing fine lines and minimising enlarged pores. The serum is certified organic and contains a natural blend of noni fruit extract, willow bark extract, Sicilian white gapes and caviar lime. It's the perfect solution to help your skin look and feel its very best come morning.
Go To Store
Related Categories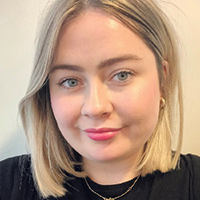 Rebecca is a content writer with over three years' experience and a keen interest in cosmetics. Cosmetify allows her to combine her blogging skills with her passion for beauty.