Best Kora Organics Products
A Guide to the Best Kora Organics Products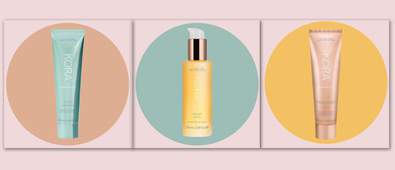 Founded by the supermodel Miranda Kerr, Kora Organics has gone from strength to strength since their early days in Australia. Now they have taken on the big wide world of beauty reaching the shores of over 30 countries and regions.
Throughout their range they use organic and natural ingredients that help you achieve impressive, skin-enhancing results. From skin care to tanning, they have a special item to suit every type of AM and PM routine.
To find your new favourite Kora Organics product, take a look at our handy guide.
Kora Organics Skin Care
Miranda Kerr believes 'healthy skin is beautiful skin' which is why Kora Organics helps nurture, protect and refine your complexion. Her range of skin care goodies use certified organic ingredients, which feel comfortable and calming on the skin.
Discover best-selling items, such as their Turmeric Brightening & Exfoliating Mask and their Balancing Rose Mist. No matter your skin type, there's a product to suit all complexions helping you revive, rejuvenate and refresh your skin in an instant.
Browse the collection today.
Kora Organics Body Care
Nourish your body from head to toe with the Kora Organics body care range. They've created a glamorous line of must-have goodies which help transform the skin and give you a boost of confidence.
With certified organic and natural products, you can rest assured these formulas are free from nasties and are 100% cruelty-free. In fact, they contain a plethora of nourishing ingredients, such as rosehip oil, green tea and noni extract.
Peruse their luxury body care products today and find the perfect solution to nurture, rejuvenate and strengthen the skin.
Kora Organics Noni Collection
Kora Organics use a number of beneficial ingredients throughout their range of products, including the nutritious noni fruit extract. In their Noni collection, they utilise this ingredient to help improve the health and appearance of your skin. Discover everything from body oils and face masks, all with an organic, noni-infused formula.
Noni extract is rich in vitamins and antioxidants and is known for a number of healing and restorative properties. It's also popular in anti-ageing formulas as it helps diminish the signs of ageing by improving elasticity and suppleness. Miranda Kerr feels it's essential to her health and vitality, so it was key her brand use it to support the rejuvenation of the skin.
Related Categories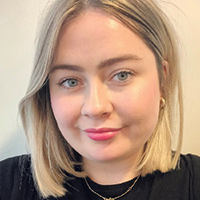 Rebecca is a content writer with over three years' experience and a keen interest in cosmetics. Cosmetify allows her to combine her blogging skills with her passion for beauty.