A Complete Guide to Murad Skincare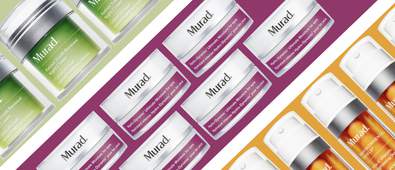 Serving up a selection of medical-grade, results-driven, doctor-developed skin solutions that tackle everything from ageing to pollution and acne, Murad is set to become your holy grail skincare brand (if it isn't already).
Believing that 'skincare is health care', their problem-solving products utilise no-nonsense, high-performance ingredients that visibly turn back the hands of time on your complexion. With a complete line-up of skincare hits under their belt (the Youth Renewal Serum has been ranked as the #1 retinol product in the U.S for years), Murad is a brand you can trust to look after your skin the right way.
Check out our full guide to Murad skincare and discover the best products for your skin type and concerns.

Murad Moisturisers
Murad are the go-to brand for anti-ageing skincare. They were the first brand to introduce anti-ageing formulas without the need for surgery, instead focusing on lacing their potent serums, moisturisers and creams with active ingredients, vitamins and antioxidants to maintain a youthful complexion.
Explore their bestsellers here to discover the secret to a younger looking complexion. Whether it's with a potent eye cream, vitamin-infused moisturiser or a through cleanser, Murad have everything you need to age gracefully and healthily. Breathe life into your skin with Murad, the brand that transforms you into a real-life Benjamin Button.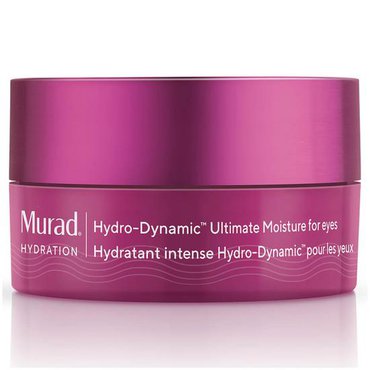 £47.42
Eradicate puffiness, dark circles and bags under your eyes with this invigorating formula. Murad know that our eyes are the body part that shows our tiredness and have acted accordingly; they've created a line of eye creams to transform dull and weary skin to a picture of energy.
Breathe vitality into lacklustre areas and quench thirsty skin around the eyes with each application. The potent formula locks in moisture for eight hours, keeping you looking full of vigour for a day in the office.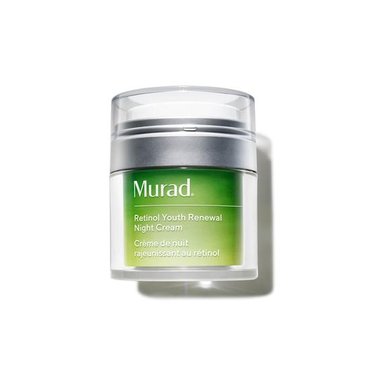 £53.08

£73.00

(28% off)
Give a new definition to the term 'beauty sleep'. This retinol-infused formula renews your skin whilst your sleep, transforming tired skin to a fresh, bright and clear complexion that's ready for the day. The dynamic remedy unclogs pores, reduces the appearance of scars and eliminates fine lines, all whilst you're dreaming away for the full eight hours. It's the dream skin care routine, right?
Wake up each morning with a revitalised complexion, saving you the time and hassle of an arduous morning routine. Add this nourishing night cream to your evening routine and sleep safe knowing your skin will look flawless come the sound of the alarm.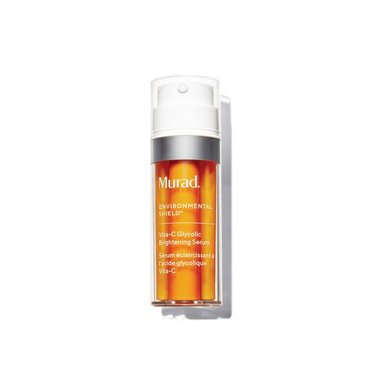 £59.46

£74.00

(20% off)
Transform tired and lacklustre skin into a wave of vitality with this refreshing dose of vitamins. Powered by the protective and brightening properties of Vitamin C, this dynamic serum is the seamless gateway to healthier looking skin with a radiant shine.
Saturated in antioxidants and glycolic acid, the formula removes dead skin cells, reduces the appearance of sun spots and delivers a firm complexion that looks and feels younger. Bask in skin that feels silky-soft, smooth and shows a balanced tone from morning til night.

Murad Cleansers
Every good skin care regime begins with a cleanser, and there are few more potent cleansers than in Murad's diverse selection. Harnessing the exfoliating properties of Vitamin C and cleansing acids, the range is brimming with active ingredients to deliver that dream complexion.
Achieve a silky-smooth texture with a cashmere-soft touch from a cleanser that is tailored to your skin. Remove dirt, impurities and blemishes with each application, gradually building towards a clear and bright finish. Murad focus on using safe, clean and pure ingredients to improve your routine and bring out the best in your skin.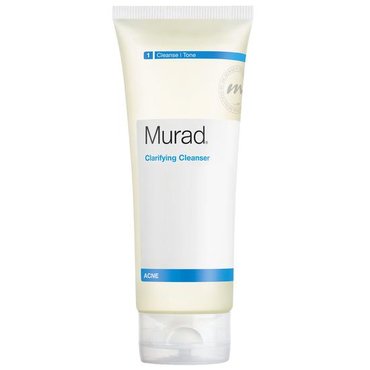 £22.62
Murad have packed every potent cleansing ingredient you could imagine into this thorough cleanser. Two forms of salicylic acid blend to banish excess oils, unclog your pores and remove blemishes. After delivering a smooth and sleek complexion, the salicylic acid cocktail prevents unwanted blemishes from reappearing.
Such is the potency of the formula, it penetrates the skin's surface to combat excess sebum, exfoliate dead skin cells and renew your complexion. Add this to your skin care collection if you're fed up of pesky impurities tainting your revitalised finish.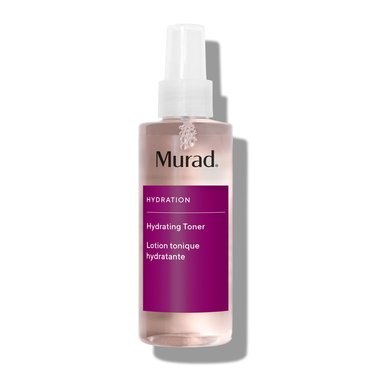 £21.21

£23.00

(8% off)
Quench thirsty skin with the hydrating properties of Murad's must-have toner. Lock in moisture to previously dry and dull areas, restore your skin's natural pH levels and revitalise lacklustre skin with one multi-purpose remedy.
Notice visibly brighter, fresher and healthier skin in just a few weeks after adding this dynamic toner to your arsenal. The enriching blend soothes irritation, produces a tighter finish and promotes a healthy complexion with a radiant shine. For clear skin that's here to stay, welcome this toner into your routine.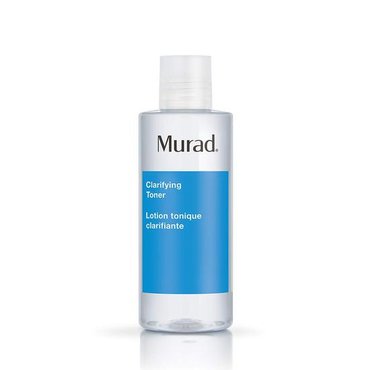 £19.79
Combat blemishes, target impurities and unclog your pores with this toner that adds clarity to your complexion. Welcome Murad's top-rate toner into your skin care routine and finally enjoy clear skin with a healthy glow.
Powered by the replenishing qualities of witch hazel, the potent remedy tightens your pores whilst soothing the skin to provide immediate relief. Specifically tailored towards oily skin, the infusion of algae extract rectifies sebum production that reduces unwanted shine from obscuring your renewed complexion.

Murad Face Masks
No, not the kind of masks you have to wear on the train, these face masks are much more pleasant. Find masks that clarify your skin tone, control your skin's natural oil levels and firm your skin to reveal a youthful complexion. Put one aside for a relaxing evening watching Netflix and enjoy the indulgence of a luxurious face mask.
Not only are the masks pleasant to wear, they all produce long-lasting benefits to your skin - there's no reason not to wear one. Drenched in cleansing, replenishing and moisturising ingredients, the deluxe selection caters to every skin tone and type. Explore our diverse collection to find the mask that's made for your skin.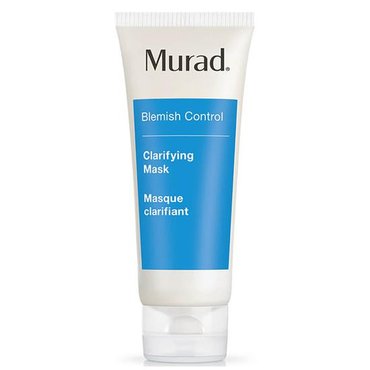 £31.83
Though the product suggests it's a mask, this clarifying formula actually banishes dirt, impurities and blemishes from your skin, revealing a smooth, soft and sleek complexion. Its renewing properties reduce the appearance of blackheads and unclogs your pores, allowing you to show off a flawless finish.
Bentonite clay and kaolin absorb excess oil and sebum to keep your skin's texture feeling fresh, which is protected by the protective stream of antioxidants. A potent blend of zinc oxide and licorice root extract combats troublesome area to help keep a bright and clear complexion.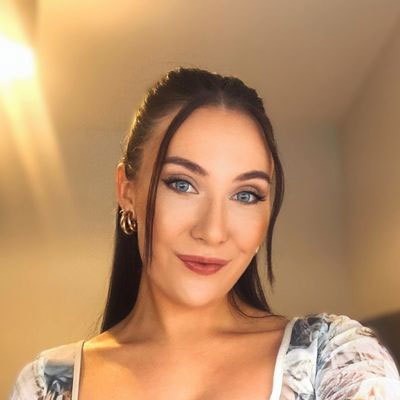 Carly is a beauty editor at Cosmetify and has been a part of our family for three years. She has over five years of experience in health, beauty and wellness writing.