A Complete Guide to Murad Skincare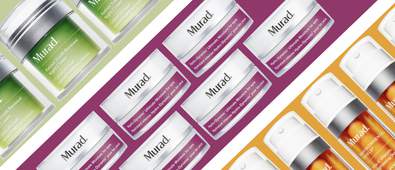 Serving up a selection of medical-grade, results-driven, doctor-developed skin solutions that tackle everything from ageing to pollution and acne, Murad is set to become your holy grail skincare brand (if it isn't already).
Believing that 'skincare is health care', their problem-solving products utilise no-nonsense, high-performance ingredients that visibly turn back the hands of time on your complexion. With a complete line-up of skincare hits under their belt (the Youth Renewal Serum has been ranked as the #1 retinol product in the U.S for years), Murad is a brand you can trust to look after your skin the right way.
Check out our full guide to Murad skincare and discover the best products for your skin type and concerns.

Murad Retinol Range
Murad are the go-to brand for anti-ageing skincare. They were the first brand to introduce anti-ageing formulas without the need for surgery, instead focusing on lacing their potent serums, moisturisers and creams with active ingredients, vitamins and antioxidants to maintain a youthful complexion.
Explore their bestsellers here to discover the secret to a younger looking complexion. Whether it's with a potent eye cream, vitamin-infused moisturiser or a thorough cleanser, Murad have everything you need to age gracefully and healthily. Breathe life into your skin with Murad, the brand that transforms you into a real-life Benjamin Button.

Murad Environmental Shield collection
Are you a city-dweller? Did you know that pollution, smog and other outside nasties can wreak havoc on your skin? Murad are more than aware of how city life can take its toll on skin, which is why they provide the Environmental Shield collection. This line-up of products defends skin against external aggressors, so that you can enjoy healthy, radiant, youthful skin no matter how many hours are spent on the dirty, dusty underground.

Murad Hydration range
Every good skin care regime begins with a hydration. Helping you achieve a silky-smooth texture with a cashmere-soft touch is the Murad Hydration range. With everything from cleansers and toners to creams, lotions and potions up for grabs, it's all you need to keep your complexion looking and feeling nourished. And, with Murad focusing on using safe, clean and pure ingredients to improve your routine, you can guarantee the formulas will bring out the best in your skin.

Murad Blemish Control range
Finally, finding products that clarify your skin tone, control your skin's natural oil levels and protect against future breakouts has been made easier. The Murad Blemish Control has all that you need to take back control over your skin. Wave bye-bye to blackheads, blemishes and breakouts as the expert formulas keep skin clean, clear and comfortable.
Learn more about clinical-grade skincare with the 12 Doctor-Developed Skincare Brands You Need to Know.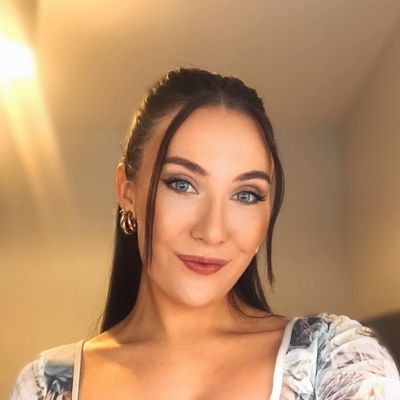 As the Senior Content Editor for Cosmetify, Carly is the go-to for all the latest (and greatest) beauty tips, tricks and trends. With over six years of experience in the industry, she knows all the ins-and-outs when it comes to health, beauty and wellbeing.