The Best Lip Scrubs for a Flake-Free Pout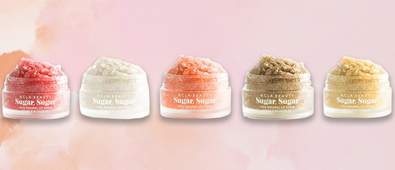 Fed up with your lipstick peeling off halfway through the day? We feel you. Luckily, there's a very easy fix that requires minimal effort. The answer? Lip scrubs.
Sure, we all probably dabbled in making our own homemade lip scrubs at some point but sometimes it's best to leave it to the professionals. With that in mind, we've selected some of our favourite lip scrub saviours that banish dry skin in an instant.
What does lip scrub do?
A lip scrub exfoliates your lips. It is the perfect potion to help prep and prime the lips for lipsticks and glosses. It uses hydrating and nourishing ingredients to not only remove any dead, flaking skin, but it also provides a much-needed boost of hydration to prevent any future dryness.
How do you use lip scrub?
Make sure your lips are clean and free from any makeup products. Then take a small amount of your favourite lip scrub from the pot and apply to your lips with clean fingertips. Gently rub in circular motions to help scrub away any flaking or chapped skin. You can also use a soft, clean, damp toothbrush to help work the product into the lips and add an extra step of physical exfoliation.
Then leave the formula on your lips for a few minutes to allow the hydrating ingredients to absorb into the skin. To remove, take a lukewarm, damp washcloth and wipe away the excess. Finally, pat your lips dry and apply your favourite nourishing lip balm or oil.
How often should I use lip scrub?
Just like a body scrub, you shouldn't over exfoliate your lips - especially if you have extra sensitive skin. So, to make sure you don't cause any irritations or redness, you should aim to use a lip scrub only once or twice a week. Use more or less depending on the dryness and sensitivity of your lips. Remember to gently rub the product into the lips using light pressure and if at any moment they feel irritated, stop using the scrub and allow your lips to heal.
Make sure you also follow up your lip scrub with nourishing lip treatments, oils, masks and balms to help moisture your pout. This protects and nurtures the delicate skin on your lips, keeping them soft, smooth and supple.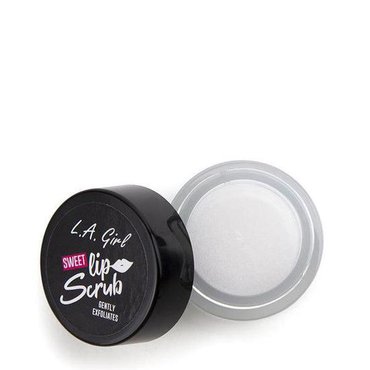 £7.04

£8.81

(21% off)
Treat your lips without the calories using the Sweet Lip Scrub to reveal softer, smoother lips. With jojoba seed oil, shea butter, grape seed and sunflower seed oil this lip scrub conditions lips and adds hydration to make sure you're prepped and ready for lipstick, kissing, or a selfie.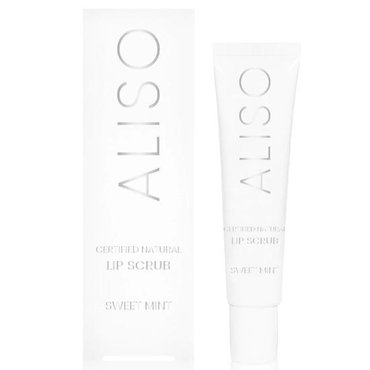 £9.73

£11.46

(16% off)
This very effective yet gentle sugar based certified natural lip scrub has a refreshing sweet mint flavour, is packed with antioxidants and a host of incredible Organic ingredients such as Shea butter, coconut oil, rose-hip extract, and Vitamin E.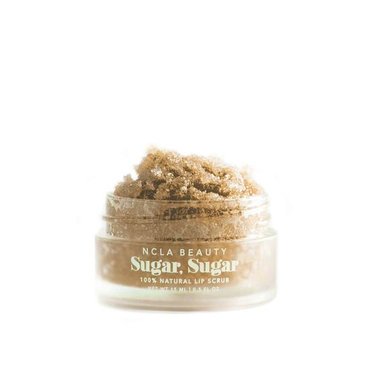 £12.80

£16.00

(20% off)
Get ready to envelop your lips in lashings of sugary nourishment with our favourite sugar scrub. This incredible formula arrives in a variety of tantalising flavours that range from honied vanilla to refreshing watermelon, helping to make your scrubbing experience even sweeter.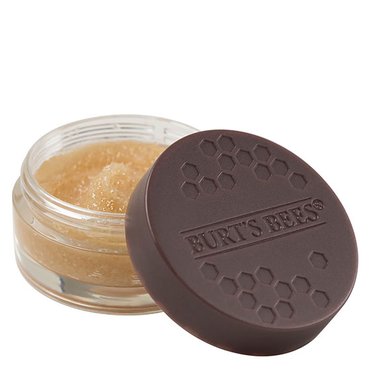 £6.29

£7.49

(17% off)
Utilise the nurturing properties of beeswax with this all-natural lip scrub. Honey crystals get to work on melting away flaky skin whilst nutrient-rich beeswax conditions the new layer of skin to provide a plumper, healthier finish. We recommend pairing it together with the brand's matching Overnight Intensive Lip Treatment for the best results possible.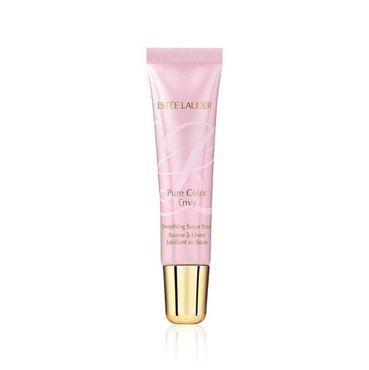 £16.85

£29.00

(42% off)
Before applying your favourite Estée Lauder red lippie, try giving your pout a much-needed brush down with the brand's matching lip scrub. This exfoliating formula contains sugar crystals to buff away dead skin whilst adding a subtle plumping effect that preps and primes your lips for lipstick application.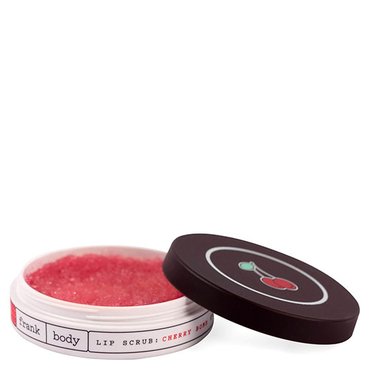 £11.95
Pucker up with the Frank Body Cherry Bomb Lip Scrub. This vegetarian-friendly scrub contains grapefruit extract, ethically sourced beeswax and coffee seed oil to stimulate blood flow and collagen production. The result? A fuller pout that looks totally kissable!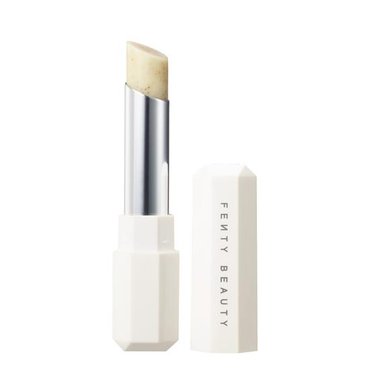 £15.30

£18.00

(15% off)
Looking for a fuss-free way to scrub away dead skin? Look no further than the Fenty Beauty Pro Kiss'r Lip Loving Scrubstick. This nifty lip treatment lets you buff away dead skin cells on the move for an instantly flawless pout. Boasting a non-greasy finish, this scrubbing stick is packed with apricot seed scrubbers that gently remove flaking skin, prepping your pout for the application of your favourite Fenty lipstick.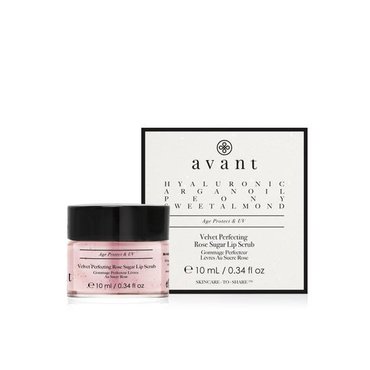 £55.10

£58.00

(5% off)
Ensure your pout is silky soft and kissable at all times with the Velvet Perfecting Rose Sugar Lip Scrub from Avant Skincare. Formulated to gently buff away dead skin, your lips will feel smoother and revitalised, creating the ideal base for both lip balm and lipstick.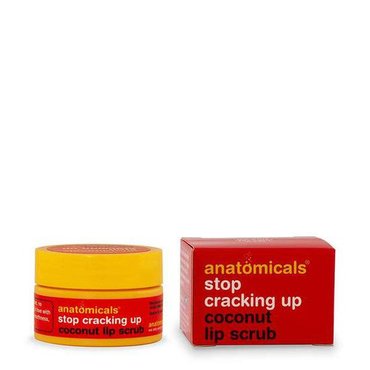 £4.93

£7.04

(30% off)
Applied weekly, this kind and effective exfoliator will ensure the delicate skin area will be less chapped and dry, while enhancing softness. Lips are left restored with this coconut flavour lip scrub.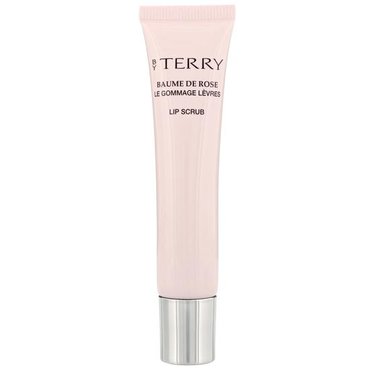 £13.55
Lusting after something a little more luxe? BY TERRY have got you covered. This epic formulation leaves lips feeling plumped, smoothed and totally comforted with its resurfacing texture. Better still, it smells just as luxurious as it looks!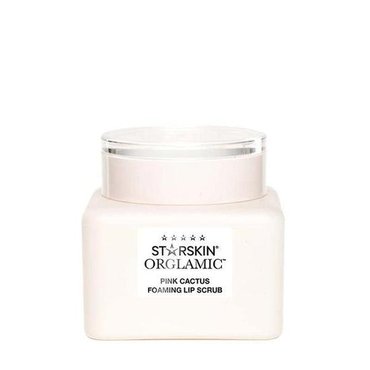 £20.31
No typo, it really is orglamic! Gentle on the skin, this lip exfoliator from STARSKIN utilises a salt-based formula to help buff away dead skin cells, leaving your pout supple, smooth and perfectly prepped for flawless lipstick wear.
Related Categories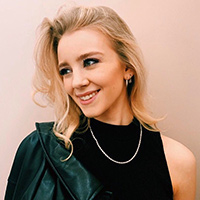 With five years' experience under her belt, Ellie has worked alongside a range of highly regarded makeup artists, giving her a real insight into what consumers should be spending their money on.