Best Celebrity Beauty Brands
The Celebrity Beauty Brands That Are Worth Investing In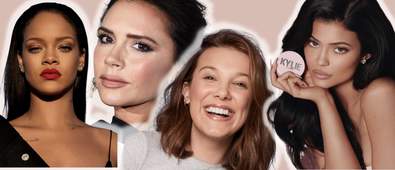 Whether it's a global popstar, reality TV personality, actor or viral TikTokker, celebrities seem to be launching beauty brands left, right and centre, almost as if they're going out of fashion (disclaimer: they're not).
Ever since Rihanna dropped Fenty Beauty back in 2017, famous stars have been slapping their names on everything from makeup and skincare to health and wellness products, as well as filing for beauty trademarks – *cough* Kris Jenner, Cardi B and Kanye West *cough*.
Many of these celeb-owned brands go on to score huge, worldwide success, whilst some inevitably fall off and are never to be seen or heard of again (yikes!). With that being said, it can be tough to decide which celebrity beauty brands are a fad and which ones are worth your hard-earned coin – unless you're the ultimate stan, of course.
So, we've taken one for the team, done our homework and compiled a honest list of the best celebrity beauty brands that are actually worth investing in.
Launching Fenty Beauty in 2017, Rihanna set the bar higher than high for the celebs wanting to follow in her footsteps (and there's a lot of 'em). Her inclusive 50-shade-strong foundation range, skin-loving ingredients and on-trend products single-handedly transformed the beauty space overnight and continue to do so. Having successfully conquered the makeup world, RiRi has wasted no time creating sister brands. Beauty fans can give their skincare routine a little celebrity status with Fenty Skin, and rumour has it that Fenty Hair is also in the making.
Fed up with having to choose between 'what works' and 'what's good for you', actress-turned-entrepreneur Jessica Alba decided to take matters into her own hands. Honest Beauty is complete collection of makeup and skincare that prides itself on transparency. The performance-driven products are created by cosmetic chemists and banish an extensive list of 'no no' ingredients (2,500 and counting), so that you choose clean beauty without having to compromise.
If we're going to take tips off of any celebrity, it's going to be Victoria Beckham. Singer, dancer, bonafide fashion designer and now beauty entrepreneur, there's nothing that Posh Spice can't do. Her very-own beauty line arrived in 2019 and features an array of hero products, including VB's signature Smoky Eye Collection.
After cementing her fame in the fan-favourite Netflix series, Stranger Things, Millie Bobby Brown wasted no time in securing her place in the world of beauty. At just 17 years old, she is the proud founder of Florence By Mills – a standout skincare line named after her grandmother and tailored to teens (although everyone can get involved).
Despite forever making the headlines for some not-so-good reasons, there's no denying that Jeffree Star has a real talent when it comes to makeup. Having racked up over 16 million YouTube subscribers, it made sense for the global beauty guru to put his name to some of his own makeup products. Jeffree Star Cosmetics is a complete collection of over-the-top colours, unique textures and revolutionary formulas.
Okay, so it's had a couple of rebrands since its first launch, but ultimately KVD Beauty is the product of reality star and renowned tattoo artist, Kat Von D. With over 60 awards under their belt and bringing you an extensive collection of high-perfomance makeup (that's now also 100% vegan!), KVD Beauty is a must-have. Our favourites include the iconic Tattoo Liner and the Tik Tok viral Good Apple Skin-Perfecting Foundation Balm.

WelleCo by Elle Macpherson
As one of the world's greatest supermodels, there's no doubt that Elle Macpherson knows a thing or two about keeping skin, hair and nails runway-ready. Teaming up with a nutritionist, she presents WelleCo; a line of beauty, skin and wellness products that tackle plenty of common body and lifestyle concerns. Dip into the likes of calming tea, protein powders, supplements, antioxidant-rich tablets and more.
And, that's a wrap! Whether you're truly invested in celebrity culture or just curious to see if these megastars can really deliver on the beauty front, this line-up of celeb-owned brands will undoubtedly provide all that you're looking for.
Want to know more about celebrity beauty? Check out Love Island's Maura Higgins' Makeup Routine.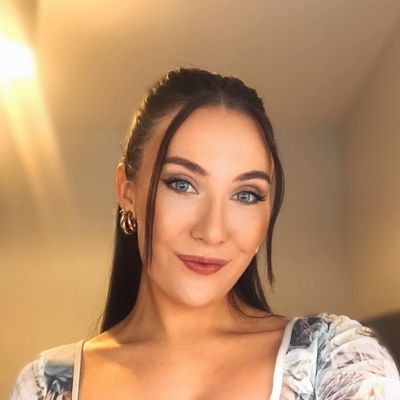 As the Senior Content Editor for Cosmetify, Carly is the go-to for all the latest (and greatest) beauty tips, tricks and trends. With over six years of experience in the industry, she knows all the ins-and-outs when it comes to health, beauty and wellbeing.