The Best Bath Salts for a Relaxing Soak
It's time to fess up. Pre-pandemic, we were avid bath haters. As in, the last time we recall actually enjoying a bath is when we were five years old and could distract ourselves with the body wash that was also a Gameboy (if you're a 90s kid, then you'll know).
With that being said, during these – dare we say it – strange and unprecedented times, we've reacquainted ourselves with a steamy soak in the tub (all in the name of self-care) and now, we're obsessed. The game-changer? Bath salts.
Bath salts are the secret ingredient that take the experience from nought to ten. Not only because they look pretty and smell good, but because they're also a great way to detox, de-stress and soothe away aches and pains.
With Google searches for 'bath salts' up by 83%, it looks like we're not the only ones that have been converted in the last year. So with that, we present the best bath salts for a relaxing soak.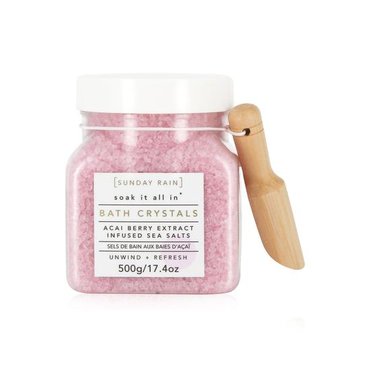 £6.00
Up your self-care game with these acai berry-scented bath salts from Sunday Rain. Expertly developed for me-time, these sea salt crystals relax your mind, body and senses by drawing out toxins from the skin. Simply mix three to four spoons into your bath water for the ultimate soak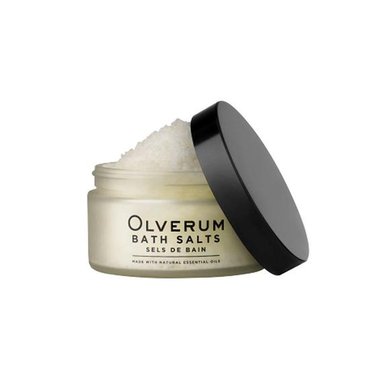 £28.50

£30.00

(5% off)
Ease stress and relax tension in the body and mind with the Olverum Bath Salts, a silky mineral soak designed to soothe the body, revitalise skin and promote a restful night's sleep.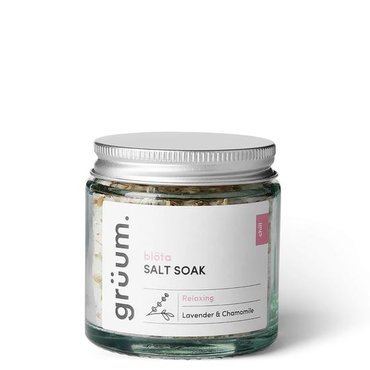 £7.60

£8.00

(5% off)

Magnesium flakes are a surefire way to invigorate senses both before and after a long, hard day. Grüum utilises a mixture of magnesium, potassium and lavender to eliminate toxins and comfort hard-working muscles. This is fused with an aromatic blend of lavender and chamomile (which smells insane) to help refresh, revitalise and revive your mood.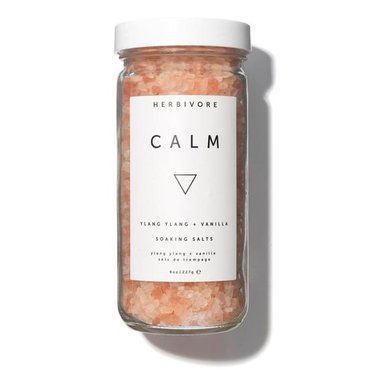 £14.40

£21.00

(32% off)

If this jar of bath salts doesn't get you excited for bath time, then we're not sure what will. Oozing with luxury, these rose-tinted bath crystals help you relax and unwind, whilst also giving your skin a good cleanse. A Himalayan salt base is infused with detoxifying and nourishing minerals, including iron, zinc and magnesium, whilst an aromatherapeutic blend of ylang ylang and vanilla soothe senses.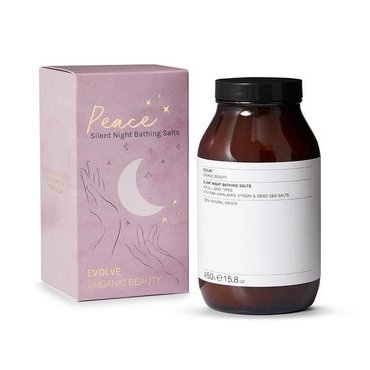 £20.83

£23.80

(13% off)

Blending Dead Sea salt, Epsom salt and Himalayan salt with essential oils, these calming bath salts will help relax the mind and soothe the soul, whilst leaving skin feeling soft and hydrated.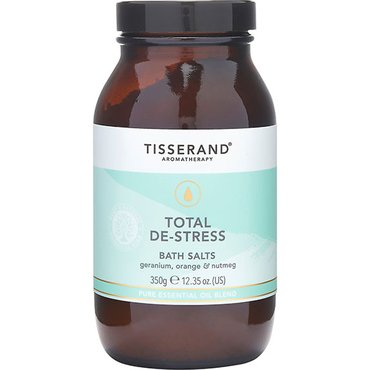 £14.40

Rejuvenate your skin, body and mind with a dashing of Tisserand Aromatherapy Total De Stress Bath Salts. Expertly blended to calm and de-stress, the all-natural bath soak nourishes skin, relieves tension and quietens overactive thoughts. Not to mention, the blend of geranium, orange and nutmeg essential oils infuse your entire home with a heavenly scent.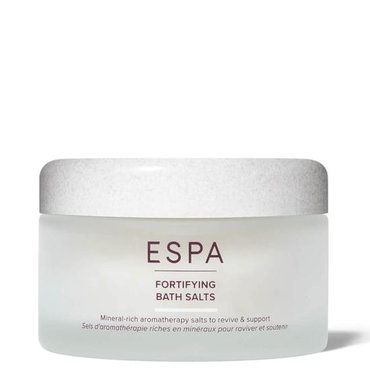 £28.60

£33.00

(14% off)

You can always trust ESPA to bring a spa-like experience to your home. Just a few scoops of the Fortifying Bath Salts is enough to transform any bathroom into a peaceful paradise. The mineral-rich salts are saturated with eucalyptus and tea tree oils in order to invigorate senses after a long, tiring day. The avocado, tamanu oils and oat powders leave skin soft and smooth, whilst Himalayan and Dead Sea salts delicately fragrance skin with an uplifting aroma.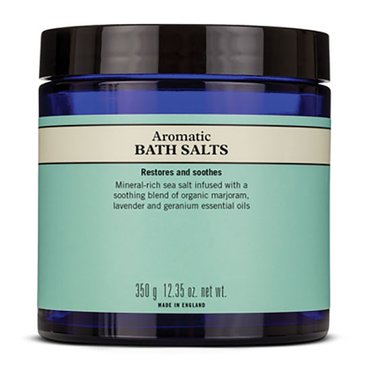 £11.25

A sprinkle of Neal's Yard Remedies Aromatic Bath Salts is all you need to create an unmatched bedtime ritual. Organic marjoram, lavender and geranium essential oils are paired with mineral-rich, purifying sea salts for a seriously aromatherapeutic treat.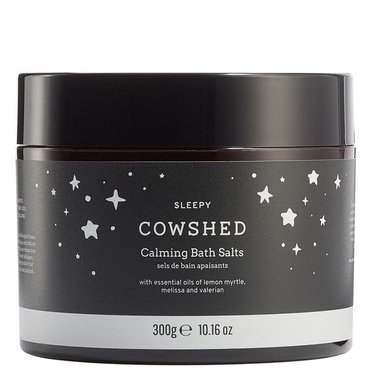 £16.20

Struggling to sleep? Cowshed has the perfect remedy. These calming bath salts are designed to relax the body and mind so that you can catch a blissful, uninterrupted eight hours. Himalayan sea salts are infused with a bespoke blend of melissa and lemon myrtle essential oils in order to soothe muscles, ease tension and nourish skin.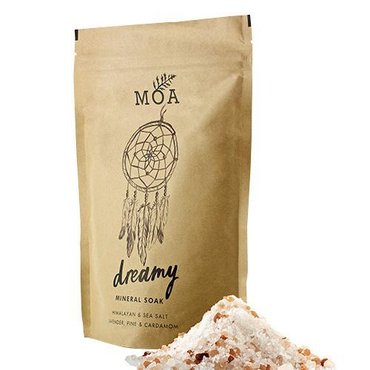 £14.67

Toss these in your tub to create the ultimate luxurious bathing experience. Magic Organic Apothecary has supercharged these bath salts with therapeutic oils to help soothe, revitalise and calm senses. Lavender essential oil promotes relaxation, whilst warm and spicy cardamom relieves emotional stress. Antiseptic lemon peel boosts radiance and a dose of pine oil combats problematic, oily skin and blemishes. They're the perfect addition to any morning or evening soak.
As we bring this epic roundup to a close, we find ourselves counting down the hours until we can jump back in the tub. We're well and truly shower-to-bath converts, but who can blame us when these prestigious bath salts are ready and waiting? For extra indulgence, be sure to check out our guide to the best bath oils.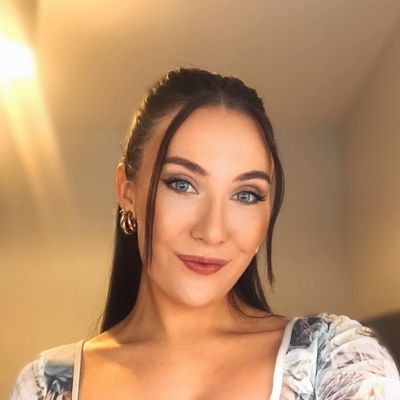 As the Senior Content Editor for Cosmetify, Carly is the go-to for all the latest (and greatest) beauty tips, tricks and trends. With over six years of experience in the industry, she knows all the ins-and-outs when it comes to health, beauty and wellbeing.