A Beginner's Guide to Herbivore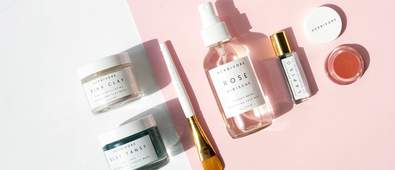 Herbivore is the cruelty-free and environmentally friendly beauty brand that's changing up the world of skin care. Their feel-good solutions utilise natural ingredients, plant-based food and grade cold-pressed oils, steam distilled therapeutic-grade essential oils and GMO-free soy wax to create a one-of-a-kind product line that caters to all skin types. Below, we've compiled a list of their most popular product ranges to help you discover the best of Herbivore.
Herbivore Oils & Serums Range
You've seen the hype all over social media and now it's time to try it for yourself. The Herbivore oils and serums range contains some of the brand's most coveted items, such as the Herbivore Prism Exfoliating Glow Serum.
Delivering targeted formulations for each and every skin concern, these powerful treatments help to restore radiance whilst providing a wash of skin-enhancing hydration. Discover safe, non-toxic and highly effective remedies when treating the likes of dullness, dehydration and fatigued skin with the range that puts your complexion first. And yep, you guessed it – they're cruelty-free!
Herbivore Tools Range
You've kitted yourself out with all the masks, oils and creams…so what next? If you're really looking to make the most out of your skin care routine, then investing in a facial roller is your next move.
Herbivore's collection of facial rollers helps to depuff the complexion while ensuring the most optimum absorption of your skin care products. This must-have item works in tandem with oils, creams, primers and masks and arrives in a multitude of finishes. Choose from calming rose quartz to supercharged amethyst in order to soothe and rejuvenate your visage.
Reduce the appearance of fine lines and puffiness with this beauty kit essential today!
Herbivore Body Range
Prep, polish and prime your way to the perfect bod with this intensively nourishing body care range from Herbivore.
From body scrubs to bath soaks, this comprehensive selection of beautifying body products helps you to look and feel your best when it comes to stripping off. Buff away the day with Herbivore's renowned Coco Rose Body Polish or lather up with one of their nurturing body oils to keep dry, chapped skin at bay.
As with all of the Herbivore ranges, their products remain cruelty-free and banish the likes of toxic ingredients such as parabens, mineral oils and many others.
For more skin-loving inspo, check out our First Aid Beauty Guide for Beginners!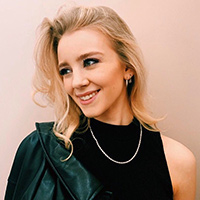 With five years' experience under her belt, Ellie has worked alongside a range of highly regarded makeup artists, giving her a real insight into what consumers should be spending their money on.