Beginner's Guide to Farsali
The Beginner's Guide to Farsali
Farsali is a hybrid beauty brand who combine all the many benefits of your favourite skin care and makeup products all in one handy solution. Each innovative formula is cruelty-free and housed in a luxury bottle that looks perfect on any beauty dresser.
Take a look at our brief beginner's guide to find out which Farsali products you need to add into your routine today.
Farsali Serums & Essences
Loved by beauty editors and bloggers across the globe, Farsali luxury serums and essences take the top spot and for good reason. Their innovative formulations and ingredient list ensure proactive, healthy-looking and positive results, securing them as bathroom cabinet must-haves.
The aim with Farsali is to bridge the gap between makeup and skincare, helping create the perfect base for other products. Each serum and essence get to work blurring, smoothing and balancing the complexion to ensure face makeup products blend effortlessly across the skin.
Discover your favourites and shop their collection of serums and essences today.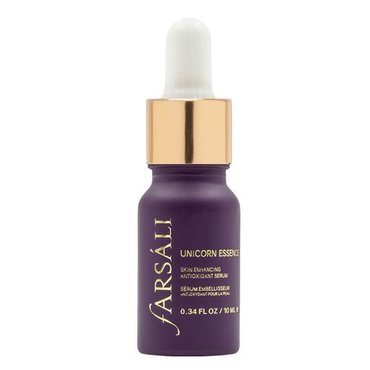 £20.00

£20.50

(3% off)
Get your hands on the best-selling Farsali Unicorn Essence. This serum-like formula helps protect the complexion from free radicals and moisturises the skin before makeup application.
It's a magical elixir, which is rich in antioxidants and vitamins from superfruit extracts like acai berry, blueberry, elderberry and goji berry. The combo of skin-loving ingredients not only hydrates the face, but it also helps smooths the signs of ageing, such as fine line and wrinkles.
It's an ideal step in your routine to prep and prime the skin before foundation and concealer.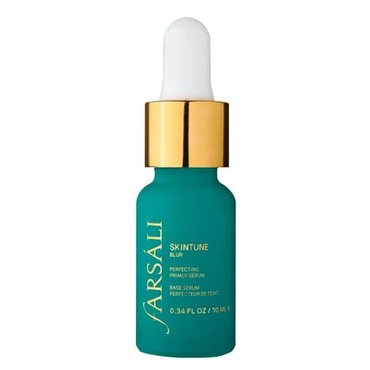 £20.00

£20.50

(3% off)
Minimise the appearance of enlarged pores, small imperfections and pesky blemishes with the Skin Tune Blur from Farsali. This cruelty-free, vegan and clean formula is the perfect way to achieve that sought-after airbrushed finished without any of the insta filters.
Enriched with brightening vitamin C, soothing poria cocos and conditioning cucumber extract, this nourishing solution hydrates and brightens all in one go. Use to prep the skin before makeup or mix a few drops to your foundation to enhance coverage and vibrancy.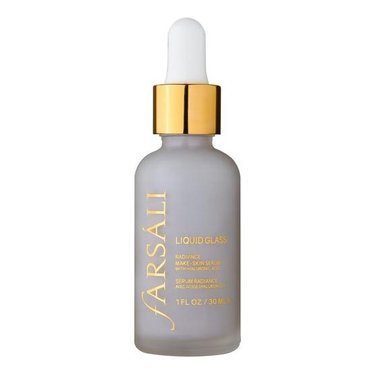 £20.00

£20.50

(3% off)
Wet-look or glass skin, whatever you like to call it, this is one skin care and makeup trend that isn't going anywhere. And with the Farsali Liquid Glass formula, you can achieve this youthful look in an instant. Loved for its glow-enhancing qualities, it comes as no surprise everyone is raving about this serum.
It uses an innovative combination of hyaluronic acid and acquacell to revitalise, revive and rejuvenate tired and dull complexions. The blend of ingredients also smooths and plumps fine lines, as well hydrates dry skin. Use by itself for dewy results or before makeup application as a glowy primer.
Farsali Rose Gold Collection
Like the entire line of Farsali products, the rose gold collection aims to create balanced and refined skin perfect for makeup looks. However, these products standout from the crowd as they add a touch of pure luxury to your usual routine, all thanks to the 24k gold flakes.
As well as the eye-catching shimmering flakes, they also contain a plethora of clean, cruelty-free ingredients, such as vitamin C and rosehip seed oil. This ensures each product delivers hydrated, smooth and radiant results.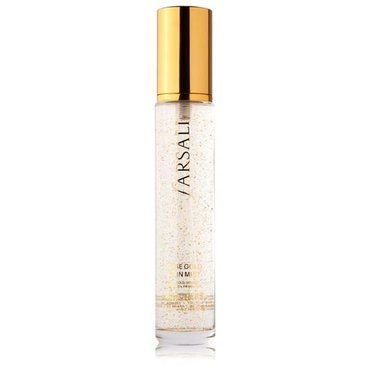 £36.00
Step up your skincare with this 4-in-1 Rose Gold Skin Mist. Use as a hydrating face mist, a primer, a makeup finishing spray, or as a skin refresher throughout the day. It's a versatile product which helps revitalise the complexion with a simple spritz.
What makes it so luxury is the real 24k gold flakes, which give the skin that extra glowy boost. Not to mention, nourishing rosehip seed oil, which minimises the signs of ageing.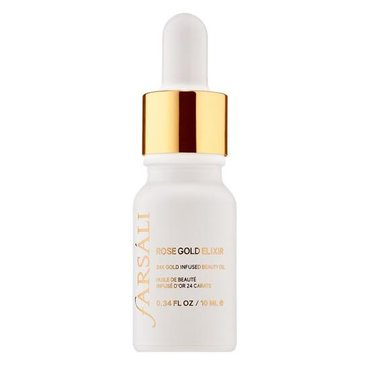 £20.00

£20.50

(3% off)
The Farsali Rose Gold Elixir is an indulgent treat to the senses and suitable for all skin types. Again, this beauty is enriched with 24k gold that helps enhance your natural glow for a radiant, luminous finish.
It also contains a combo of rosehip seed oil and safflower oil, which helps your skin appear balanced, hydrated and oh-so-supple. This serum also contains fatty acids, vitamin C and retinol to improve the signs of ageing and hyperpigmentation.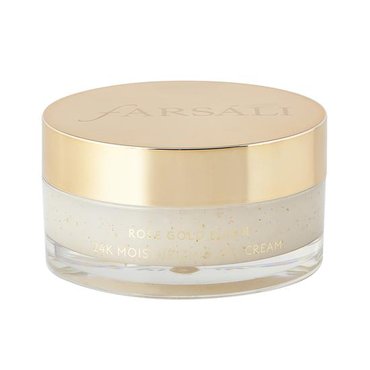 £23.75

£34.00

(31% off)
The luxurious Rose Gold Elixir 24k Moisturising Gel Cream is a great option for dehydrated, distressed and dull complexions. It uses a clever and indulgent mixture of 24k gold and rosehip seed oil to revive and refresh the skin, leaving you with glowing results.
The creamy moisturiser feels lightweight on the skin and uses hyaluronic acid to plump up fine lines and wrinkles. This means your face feels super soft to the touch and supple underneath makeup. Use both morning and night or as a primer for makeup products.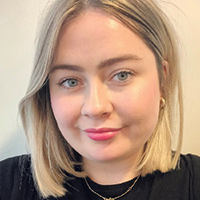 Rebecca is a content writer with over three years' experience and a keen interest in cosmetics. Cosmetify allows her to combine her blogging skills with her passion for beauty.