The Beauty Throwbacks We're Still Obsessed With
By Carly Cochrane
-
7 months ago | Updated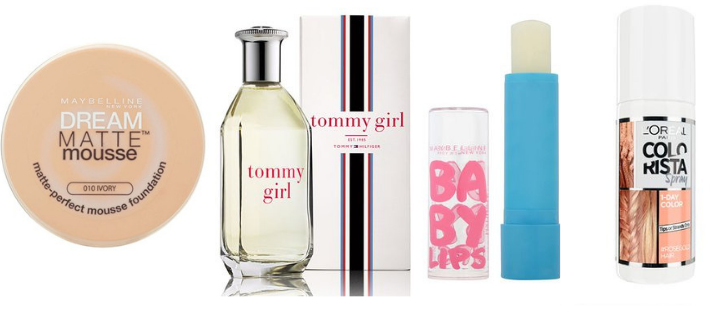 Cast your mind back to the 90s and 00s, when bootcut jeans, halter tops and scrunchies made a killer OOTD, 'No Scrubs' and 'Say My Name' were played on loop (still are) andLizzie McGuire and the Fresh Prince of Bel Air topped the TV scene.
It really was a time to be alive, which is why the current resurgence of past trends has the Cosmetify office tingling with excitement. As we delve deep into our wardrobes to resurrect our vintage band tees, fanny packs and hair clips, we can't help but think about the beauty products we used to rinse too: cue flashbacks of the frosted lip gloss and sky-blue eyeshadow combo.
While some of our beauty choices may not have been the best back then, there's no doubt that along the way we discovered some ride or die products. So to spark your memory, we've rounded up a bunch of our favourite throwback beauty products that we're still lowkey obsessed with.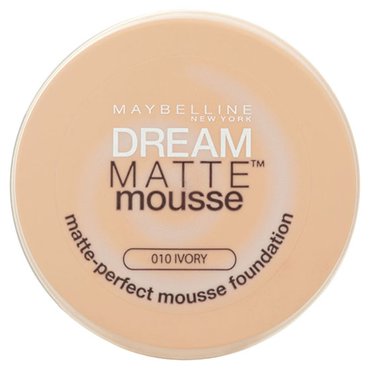 Maybelline New York Dream Matte Mousse Foundation
The Dream Matte Mousse Foundation is the first, last and only product that every girl will remember from her Year 9 makeup bag. This little tub of whipped, creamy goodness was our holy grail, and while we may have worn a shade (or four) darker than needed, it never failed us.
Light coverage, weightless and wallet-friendly, it still remains one of our favourite formulas today.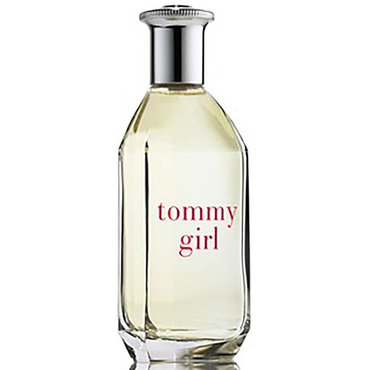 Tommy Girl Eau de Toilette
Back in the day, a fragrance collection wouldn't be complete until Tommy Girl arrived. It's fair to say that this one was of my first ever 'grown up' perfumes. Just one spritz of the clean and crisp fragrance brings back all the memories from school halls and summer holidays.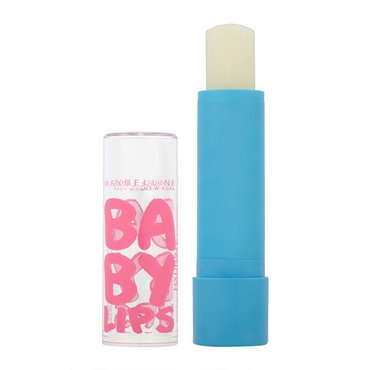 Maybelline Baby Lips Lip Balm
Once we had eased ourselves off the Dr Pepper and cotton candy lip smackers, we moved on to Baby Lips by Maybelline. These beloved lip balms could be found in the pockets of school blazers, at the bottom of handbags and stocked in lockers.
From Pink Punch to Peppermint, we had the whole collection in tow – and we're still guilty of picking up a Cherry Me every now and again.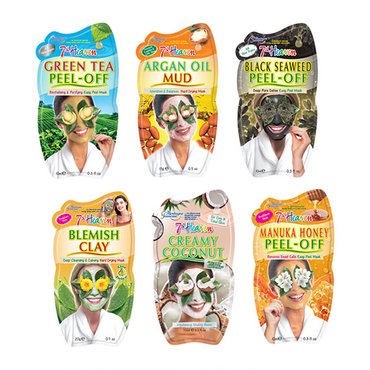 Montagne Jeunesse 7th Heaven Repair and Refresh Pack
Trust us when we say that these face masks go deeper than just your pores. They've been the superglue in our friendships, present at every sleepover where our deepest darkest secrets have been spilled. They've been a heartbreak remedy and of course, they've helped us combat those teenage hormonal breakouts.
From the peel off formulas to the muds and clays, 7th Heaven will always have a special place in our hearts (and skin care routine).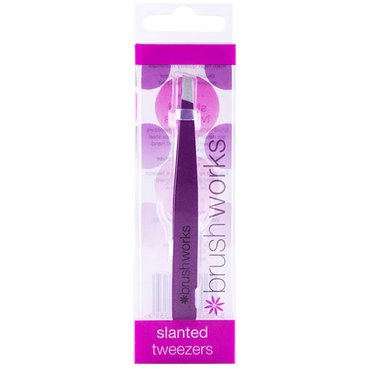 brushworks Precision Slanted Tweezers
You might be wondering why we've included basic, everyday tweezers in our throwback haul. The fact is, we're still traumatised that there was once a time we thought thin, over-plucked eyebrows were a look (yes, I'm talking to you, mum).
Thankfully, as we grew some sense and our eyebrows grew back, we learned how to use tweezers properly. Now, they're the multi-functional tool that help us with everything, from plucking stray hairs to applying false lashes.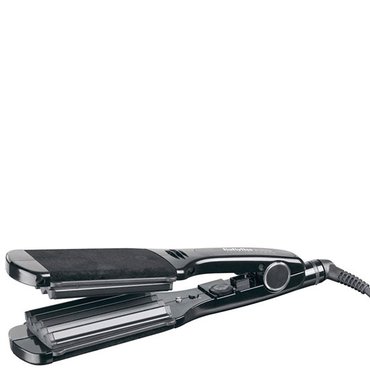 BaByliss PRO Attitude Porcelain Crimper (2.5 Inch)
From Britney to Tyra Banks, crimped hair was the 90s beauty trend that we all got on board with. Whether your style was to crimp your entire head or pull out strands to frazzle between the hot plates, this look was undoubtedly the go-to for school discos, holidays and weekends at the shopping centres.
While we never thought this one would make a comeback, the likes of Khloe Kardashian and Shay Mitchell have reignited our obsession by proving that it could be a look once more.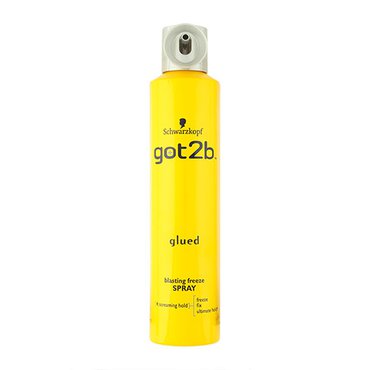 Schwarzkopf got2b Glued Blasting Freeze Spray
And what better way to keep those crimps in place than to smother them in this cult-favourite hairspray? From our curls to our high ponytails and emo-sweep fringes, this hairspray gave us the crispy, crunchy strong hold that we longed for back then.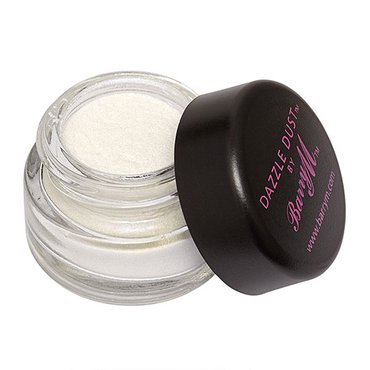 Barry M Dazzle Dust
When we were finally able to dabble in the world of makeup, glitter was most definitely our first port of call. Wherever it could go, it went; eyelids, lips, cheekbones, hair...you name it. As a result, we made our way through a lot of glitters in order to find our favourite, but it was the Barry M Dazzle Dust that took the crown – and we still love the budget-friendly, pinky-sized pots of shimmer to this day.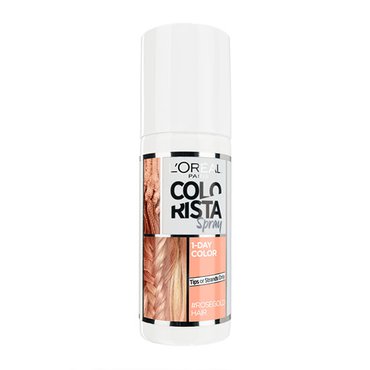 L'Oréal Paris Colorista Spray Temporary Hair Colour
Thanks to the likes of Avril Lavigne and Christina Aguilera, chunky coloured highlights were all the rage throughout our teen years.
From neon pink to bright green, orange and blue, the L'Oreal Colorista Sprays allowed us to turn our hair every colour under the sun. Simple, easy to use and only lasting one day – which our parents thanked the Lord for – they were the quick fix to being bang on trend.
And nothing has changed. With pastel and rose gold hair now the must-have, the Colorista's have come through once again to help us keep up with the fashion.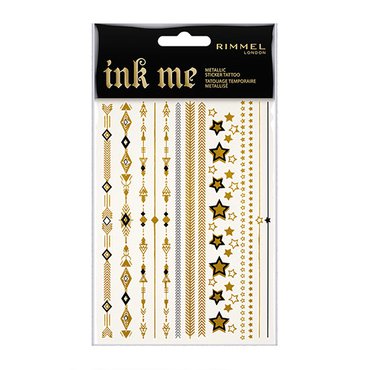 Rimmel Ink Me Metallic Temporary Tattoos
The lick and stick tattoos are our favourite past time. Whether we had sifted them out from crisp packets, received them in a party bag or gone and raided Claire's Accessories with our friends, they were the ultimate stamp of cool approval.
And guess what? We're still fans. We love that they require no long-term commitment and can jazz up any festival, party or holiday outfit in an instant.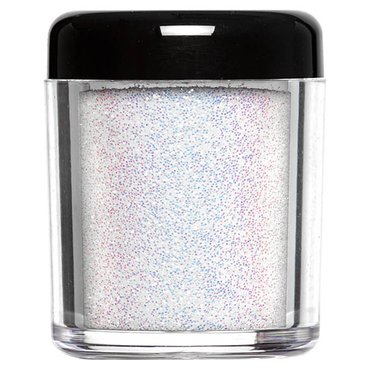 Barry M Cosmetics Glitter Rush Body Glitter
Okay, the obsession with glitter and anything that remotely sparkles was seriously out of control. Along with our dazzling eyeshadow, metallic tattoos and neon strips of hair came lashings of body glitter – so much so that we were practically a walking disco ball.
While they may not make glitter roll-ons anymore, we've found the next best thing that will transport us back to the good old times. Simply stick these fabulous shimmers over your body using Vaseline or body glitter glue to unleash your inner 11 year old spirit.
I'll be the first to admit that writing this roundup has pulled on a few heart strings, triggered some lifelong memories – and the cringe-worthy ones – and made me realise that glitter will always be a crucial part of my makeup routine. While we're at it, I'm off to find my Tamagotchi and dig out my best and brightest leg warmers.
Related Categories