Instagram Famous Face Masks
Instagram Famous Face Masks You Need to Try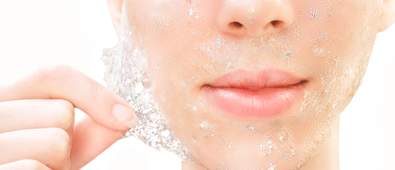 There was once a time when face masks were a Sunday skin care ritual that only ever took place within the four walls of our bedroom; dare to leave and you'll find yourself either ridiculed by the entire house or scarring your little brother for life.
Fast forward to the present day, however, and #facemaskselfies are the first to swamp our Instagram feeds, as beauty buffs eagerly show off their new superstar skin care product.
We've seen everything from bubble masks to holographic, glitter and space masks take over our explore page and become the latest trend – and we'd be lying if we said we didn't double tap them before tap-tapping our cards at the checkout.
We wouldn't want you to miss out on the fun and games (and skin care), so we've rounded up some of the most Instagram famous face masks that actually work.
We're kicking things off with GLAMGLOW, a brand loved by the likes of Miley Cyrus, Emily Ratajkowski and Shay Mitchell, plus a regular on the 'gram.
This easy, peel-off treatment sky-rocketed in popularity for its revolutionary firming and tightening benefits. Infused with liquorice leaf and marshmallow, it applies as a cream before drying down into a metallic silver finish, making it super worthy of Instagram status.
Popping up left, right and centre – and for good reason too – this rich, creamy-textured mask comes at a wallet-friendly price and is packed with tonnes of antioxidants and natural ingredients. This mask helps balance the skin and banish any blemishes, breakouts and imperfections.
Watching people turn their faces in to grey foaming clouds has been our guilty pleasure over the last couple of years – and no, we'll never get tired of seeing people turn into the real-life Michelin man.
Korean-born, the bubble mask took off in 2016 and has been a favourite amongst beauty enthusiasts ever since. The oxygen-filled bubbles remove dirt, dead skin and excess oil so you can reveal a revived complexion.
Lacing your face with 24 karat gold? Now that's a trend we'll jump on, no questions asked.
Other than being completely Instagrammable, gold is actually an ingredient that is bursting with skin benefits. Perfect for makeup prep, it can help boost the circulation of skin cells, stimulate collagen production and brighten your complexion.
Although clay formulas are the OG of the face mask world, social media still managed to go wild when L'Oreal launched their clay mask range.
Catering to all areas of your face, and all your skin care needs, this collection lets you tailor your treatment. Choose from one, two or six formulas, apply them at once, and indulge in a rainbow-style face mask that'll give you your best skin yet.
In 2018, sheet masks topped the beauty trend leader board by a mile, with celebs such as Maya Jama, Bella Hadid and Lady Gaga all posting snaps of themselves sporting the goods.
With so many styles and formulas on offer, you can literally have sheet masks in rotation from Monday to Friday, but why not kick things off with another fun foaming bubble sheet mask that Instagrammer's are loving? It gets to work in 10 minutes and leaves your skin feeling smoother, clearer and brighter.
Mark our words: honey is set to be the next big thing on Insta. Bursting with tonnes of antioxidants, this ingredient can be used in its purest form as a mask that instantly hydrates and revitalises skin.
The sweet-smelling gloop dries down to a white, rich cream that can be used day or night – although we suggest putting out a disclaimer beforehand to avoid striking fear into the hearts of any little ones.
Although the rubber mask trend will have you looking like a blubberfish for 20 minutes, it is one super efficient way to lock vital moisture into skin.
The cooling rubber material clings to your face in order to stop any goodness from escaping and evaporating. The result? Hydrated skin that's comfortable and left with a cushion-like feel.
Our Instagram feed has been looking pretty in pink for a while now, so it would have been rude not to include this gem.
Much like the charcoal trend, pink clay works to detoxify skin and draw out all the grime and dirt that's clogging pores.
It wouldn't be a true Instagram-inspired face mask haul without a shout out to The Ordinary. We're sure you've seen this face peel pop up on your explore page over and over again (when it lowkey looks like a blood bath, it's not hard to miss). The AHA BHA peel is one of the best masks for correcting uneven skin tone and texture. In just 10 minutes, it exfoliates, renews and refines skin.
The Ordinary continuously go viral as their straightforward solutions target all kinds of skin concerns, especially on Instagram. Another fan-favourite of theirs is the Salicylic Acid 2% Masque. Powered by salicylic acid, it helps to unclog pores and smooth skin texture for a more radiant complexion.
While these LED light therapy masks may have you looking like an extra in The Purge, they are bursting with skin-perfecting benefits that are too good to miss. Allowing you to indulge in clinical-grade results from the comfort of your own home, the next generation treatment uses coloured LED light to tackle all types of skin concerns, including redness, ageing, acne, pigmentation and more.
It's safe to say we've supplied you with enough selfie-worthy face masks to last you a good few Sundays, but if you're looking to seriously stock up on skin care, then check out our guide to the best face masks for every skin type.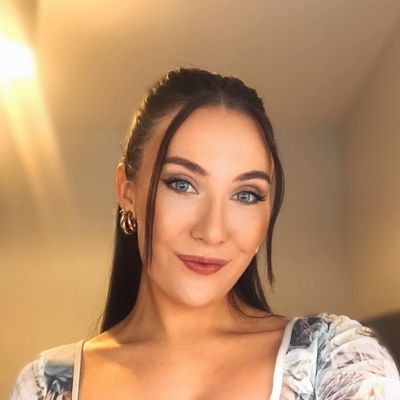 As the Senior Content Editor for Cosmetify, Carly is the go-to for all the latest (and greatest) beauty tips, tricks and trends. With over six years of experience in the industry, she knows all the ins-and-outs when it comes to health, beauty and wellbeing.