Goji Berry Skincare
Goji berries are the superfood that we sprinkle on top of our porridge and add to smoothie bowls, but did you know they can also be a major player in a skincare routine? Bursting with nutrients, vitamins and antioxidants, they are an ingredient that'll visibly improve your complexion.
See our goji berry guide to answer your questions like what is goji berry and what are the skin benefits of goji berry.
18 products found

Frequently Asked Questions about Goji Berry products
What is goji berry?
Goji berries, also known as wolfberries, are native to Asia and known for their sweet, tangy flavor and bright red color. For thousands of years, they have been used in traditional medicine to slow signs of aging, maintain eye health and strengthen your liver, kidneys and lungs. Now, you can find goji berries at the forefront of skincare products and in the likes of supplements and superfood blends.
What are the skin benefits of goji berry?
Goji berries are dubbed a superfruit for a reason; they're packed with nutrients, vitamins, minerals and antioxidants that benefit the body from head-to-toe.
When it comes to skincare, goji berries are an anti-aging powerhouse. In fact, some studies claim that the berries have more than 500 times the amount of vitamin C in oranges, making them excellent for rejuvenating, firming and tightening skin. Goji berries are also used to promote collagen and elastin production, reduce hyperpigmentation and minimize oxidative stress.
Who should use goji berry?
All skin types and ages can enjoy the benefits of goji berry, however due to its high antioxidant count, it is especially good for those with uneven skin tone and visible pigmentation.
Are goji berries good for eczema and dry skin?
As well as being an antioxidant, goji berries have anti-inflammatory properties meaning they can help reduce signs of inflammation and irritation caused by skin conditions such as eczema, rosacea and psoriasis. They can even help with acne inflammation and redness, plus speed up the healing process by brightening blemishes.
Is goji berry good for hair?
As well as improving skin, goji berry is also a great ingredient to use on hair. The berry contains natural antioxidants, anti-bacterial, anti-fungal and anti-inflammatory properties, making it ideal for maintaining a healthy scalp and aiding hair growth.
How do you use goji berry?
Goji berry is really easy to use as many brands already incorporate the ingredient into their formulas. You can use topical goji berry products, such as serums, moisturisers and sunscreens once or twice a day as part of a beauty regimen. Or you can take supplements where the goji berry is fused with other nutrient-rich ingredients.
If you're looking to enjoy raw and dried goji berries, then you can have them as a snack or mix them with a smoothie, trail mix, cereal or tea
What other ingredients can I use alongside goji berry?
Goji berry is pretty unproblematic and works well alongside your favorite skincare ingredients. It pairs particularly well with hydrators and barrier boosters, such as hyaluronic acid, shea butter, coconut oil, jojoba oil, aloe and glycerin.
Are there any side effects of goji berry?
There are no major side effects of goji berry, with studies showing that topical formulas and supplements are safe for most people. If you are ingesting goji berries, as with any food, you shouldn't overdo it as this may cause stomach issues. If you have issues with blood-thinning or are on blood thinners, it is advised you speak to a physician before trying a new supplement.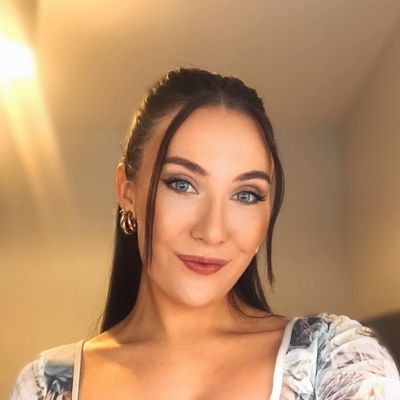 Written by Carly Cochrane, Beauty Editor