Tom Ford Orchid Soleil Hydrating Emulsion
Tom Ford Orchid Soleil Hydrating Emulsion
£32.30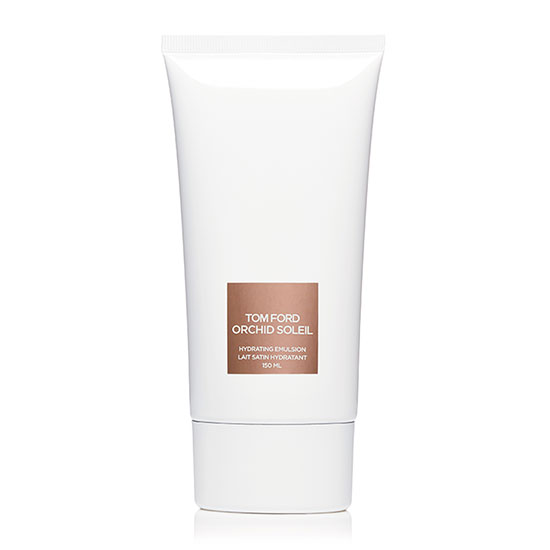 Product Details

In the depths of winter, who doesn't dream of an exotic holiday? The Orchid Soleil Hydrating Emulsion from the Tom Ford Signature collection will instantly whisk you away to summer with its romantic, warm fragrance.

This decadent moisturiser softens and hydrates your skin while infusing it with a delicious aroma.

With a rich, luxurious texture, this moisturiser glides on effortlessly and absorbs into the skin quickly and effortlessly. Infused with an orchid fragrance, it is reminiscent of hot summer nights and is the perfect pick-me-up on a cold day.

how to use

Apply after the bath or shower to clean, dry skin
Rub all over the body, using circular, massaging motions
Add more product as needed to any areas of rough or dry skin
Massage into the skin until fully absorbed

For best results, repeat once or twice a day.
Shop more