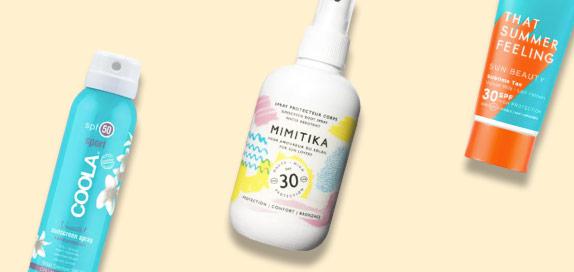 Sun Care for the Body
Browse our range of sun care products for the body, with everything from fake tan to sun cream, and get ready for bronzed, healthy skin all year round. Green People, Garnier and La Roche-Posay are three of the leading sun care brands: take a look at what they have to offer below. Read More
137 products found
Body Sunscreen
If you're one of the lucky ones who get to enjoy a fun-filled holiday this summer, alleviate the stresses of sun burn with a protective lotion that keeps your body safe, healthy and smooth. We offer lotions tailored to children too, though if you're honest, you're probably going to be the one who has to apply them.
Let's face it, life is better with a tan. Unfortunately, especially for those of us in rainy Britain, opportunities to achieve a natural tan come along far too infrequently – but that doesn't mean bronzed skin is out of reach! With our array of fake tan products, you can achieve that sun-kissed glow from the comfort of your home.
If you arelucky enough to be spending a few days in warm weather, make sure you protect your skin with our wide range of sun protection products. Don't forget SPF for the face or use a moisturiser with SPF to help protect your skin.
Sun Care for the Body Features