Ultimate Guide to Tinted Moisturiser
With our tinted moisturisers guide, you can find out everything you need to know before buying or using the product including what is tinted moisturiser and should I use foundation or tinted moisturiser. If you're ready to buy or want to see our selection, visit our tinted moisturiser page.
Tinted Moisturiser FAQs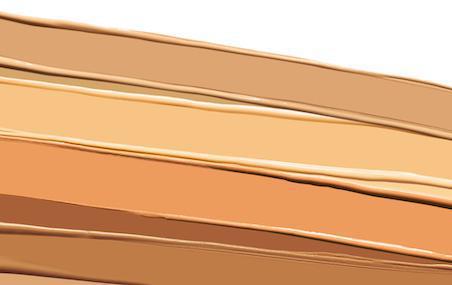 What is tinted moisturiser?
Tinted moisturiser is a cream or lotion-based makeup product that offers all the benefits of a face moisturiser, but with the colour of a foundation. It helps smooth the complexion, control shine and even blur imperfections, without feeling heavy or cakey on the skin.
Tinted moisturisers are the perfect option for days when you want to wear minimal makeup as it lets your skin breathe. Not only that, but they also provide a big dose of hydration and even protect your precious complexion from environmental aggressors. Simply use our handy filters to find the best tinted moisturiser for your routine.
Should I use foundation or tinted moisturiser?
This all depends what finish and coverage you want to achieve. For a 'barely there' no makeup makeup look, a tinted moisturiser is your best bet. It helps even out your complexion, while also adding plenty of moisture back into your skin – ideal for dry skin types.
However, for a full coverage look, a foundation can be more long-wearing and flawless option. Full foundation looks are ideal for big events when you need your makeup to last all night long, whereas tinted moisturisers are a great everyday option.
No matter what look you prefer (we think both are fabulous), you can find the perfect face makeup here at Cosmetify. Take a look at our makeup pages to find both foundations and tinted moisturisers suitable for every skin tone and every skin type.
What is the best tinted moisturiser for mature skin?
Finding the best tinted moisturiser for every skin type and concern can be a tricky task. However, at Cosmetify we have handy drop-down filters, which you can use to refine your search.
When searching for the best tinted moisturiser for older, mature skin we have a range of formulas for you to choose from. Whether it's dullness or wrinkles you want to cover, look out for nourishing ingredients, including SPF, that will not only protect your skin, but also add a youthful glow.
A few of our favourite formulas come from the likes of Hourglass, bareMinerals, MAC, Laura Mercier and Origins. Discover must-have, affordable tinted moisturisers within a few simple clicks.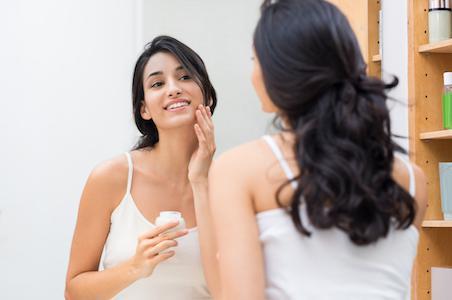 How do I apply tinted moisturiser?
Tinted moisturisers are super easy and quick to apply. Make sure your face is cleansed and you've applied all your serums beforehand. Then take a small amount in your fingertips and gently massage across your face. Blend out from the centre to the hairline like you would any other moisturiser.
As a tinted formula is a lot lighter than a foundation or concealer, you typically won't need a makeup brush or beauty sponge to buff or blend. This means you get a more natural finish and lightweight coverage. Of course, if you then needed to hide any blemishes you can then go in with your favourite concealer on top.