An Ultimate Guide to BB Cream
What is BB Cream? An Ultimate Guide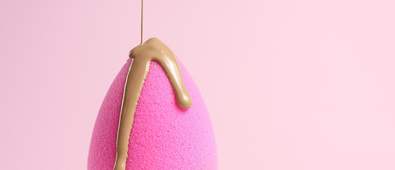 It's safe to say that the 'no makeup' makeup trend is yet to be dethroned. It's been the go-to look for celebs and supermodels for years but, for some of us, it's taken a national lockdown to embrace the natural vibe.
Being housebound for the majority of 2020 has provided the perfect excuse to lay off the full-coverage foundations and switch to a formula that's lighter. Like, a BB cream.
Whether you need a little coverage for work Zoom calls or want to chill out but still look cute, BB cream is the makeup-skin care hybrid that delivers a flawless minimal makeup look.
We'll be the first to admit it's an area of beauty that's pretty hard to navigate, especially if you're new to it all. So to help you out, we've broken down all the info you need to find your perfect match (plus sorted you with some of the best BB creams on the market).
What is BB cream?
BB is short for 'beauty balm' or 'blemish balm' and is a multitasking makeup product that is packed with skin care benefits, from SPF and shine control to hydration and anti-ageing effects. It usually offers a light coverage that is suitable for all skin types, making it a middle ground between a tinted moisturiser and foundation.
When should I use BB cream?
There's no bad time to wear BB cream. In fact, it's pretty much an all-rounder. It's especially good for the days you want to give your skin a break from heavy-duty foundations as it can be worn alone yet still provides coverage that gives off a 'put-together' vibe.
How to apply BB cream?
Applying a BB cream is just like applying your regular liquid makeup formulas. We prefer to bounce over our skin with a beauty blender in order to achieve a smooth, seamless finish, but using your fingertips or a makeup brush does the job just as well.
Do I need to apply moisturiser before BB cream?
This is a decision that's totally up to you. Applying moisturiser before your BB cream can further boost radiance and eliminate the appearance of dry patches, which is a win-win. If your skin is more on the oily side, a moisturiser beforehand isn't as necessary.
What's the difference between BB and CC creams?
We like to think of CC cream as BB's sister. Standing for 'colour correcting' or 'complexion correcting', it boasts equal skin care qualities but offers more coverage in order to disguise dark spots, redness and imperfections. You'll also find that CC creams are less oily and lighter in texture than BB, making them the perfect match for ageing and combination skin.
Is BB cream better than foundation?
It depends on the occasion and your specific makeup routine. After all, no one product is better than another. But if you want something lightweight and breathable, we suggest sticking to a BB cream as it has a hint of colour and plenty of skin-boosting benefits. However, if instead you want something with full coverage to last all night long, foundation is your go-to.

The 8 Best BB Creams
Skin type: Combination
Coverage: Barely-there
We're kicking things off with a classic. The original Garnier BB Cream was the first of its kind and still holds its prestigious title today. Lightweight and sheer, it revives tired complexions and leaves you with a warm glow and subtle colour. With SPF built in, it also helps to protect you from the harmful rays of the sun, meaning it truly deserves to be on the list of best BB creams.
Skin type: Oily
Coverage: Full
Calling oily-skinned boys and girls, this BB cream is the beauty best friend that caters to all your needs and wants. Specially formulated to blur the appearance of pores and blemishes, you can create a uniformed canvas that stays slick-free throughout the day.
Skin type: Normal
Coverage: Medium
Whether you want to prime, moisturise, conceal, cover, smooth, mattify, brighten or protect, this is the best BB cream for the job. It does it all! Comfortable to wear, this lightweight formula will give you a healthy glow and is a must-have on the days you're running behind schedule.
Skin type: Dry
Coverage: Light
Okay, we know this isn't necessarily a BB cream but it's too good to leave out and it's a cult-favourite amongst beauty buffs. When your skin is in need of a little help, this tinted moisturiser works to renew cells, condition skin and boost radiance, all while giving you a featherweight, natural coverage.
Skin type: Mature
Coverage: Full
Wave goodbye to fine lines, wrinkles, uneven skin tone and dark spots, as this BB cream camouflages and brightens it all. 100% vegan and composed with all-natural minerals, Glow Time works around the clock to protect and nourish your complexion, all whilst lacing it with full coverage.
Skin type: Normal
Coverage: Buildable
This Pixi beauty balm is the true definition of having your cake and eating it. Offering excellent skin care and makeup benefits, it provides a medium to full coverage as well as a dose of hydration. Not to mention, a cocktail of hyaluronic acid, antioxidants and camomile extract help to plump and firm skin.
Skin type: Dull
Coverage: Natural
K-beauty brand Erborian know a thing or two about skin care-makeup hybrids, and this BB cream is certainly one to add to the list. Whether you use it alone or mix it with your daily moisturiser, smooth skin and a radiant, velvet-like complexion is a guarantee.
Skin type: Redness-prone
Coverage: Sheer
This one is verging between both BB and CC but it's a pretty makeup-skin care hybrid that we simply can't forget. Correcting your complexion is made easy with this triple-swirled serum. The innovative formula uses green to minimise the appearance of redness, lavender to combat sallow patches and peach to illuminate, leaving you with a picture-perfect base.

Whether you're popping to the shops, wanting to let your skin take a breather from heavy-duty foundations or need a lighter formula for summer, BB creams are the beauty staple that will satisfy both your makeup and skin care needs. If you're ready to take the plunge and purchase, head over to our BB Cream page. Or if you're still in research mode, why not check out 7 Ways to Protect Your Skin from Pollution?
Related Categories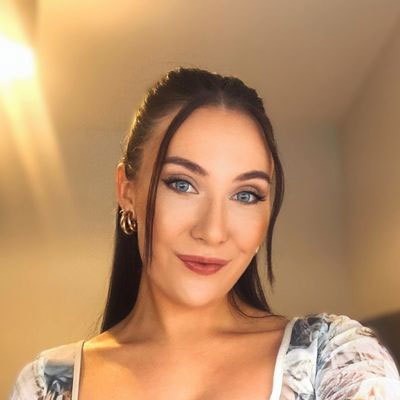 Carly is a beauty editor at Cosmetify and has been a part of our family for three years. She has over five years of experience in health, beauty and wellness writing.