The Best BB and CC Creams: An Ultimate Guide
By Carly Cochrane
-
8 months ago | Updated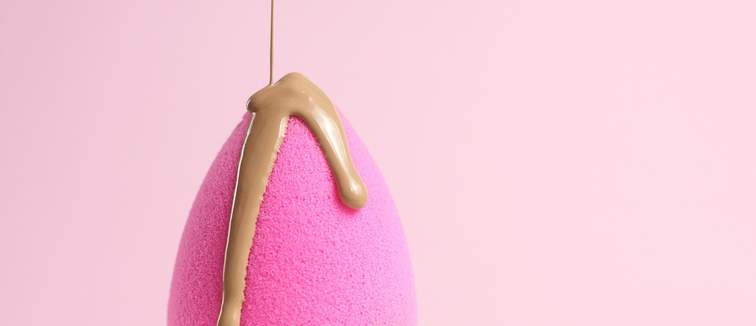 The 'no makeup' makeup trend stormed the awards shows once again this year – in case you missed it, Alicia Keys hosted the 2019 Grammys foundation-free, Jess Glynne removed her makeup live on stage at the Brit's and every red carpet was graced with a barely-there look.
With this in mind, we thought it was only right that we bring you in on the trend and spill the backstage beauty secret that the MUAs, celebs and models seem to be loving. Enter, the world of alphabetical creams.
From BB to CC and even DD creams, these makeup-skin care hybrids are your fast track to a flawless minimal makeup look. We'll be the first to admit that this area of beauty can be a little overwhelming, so we've broken down all the info you need to find your perfect match (plus sorted you with 11 of the best BB and CC creams).
What is a BB cream?
BB is short for 'beauty balm' or 'blemish balm' and is a multitasking makeup product that is packed with skin care benefits, from SPF and shine control to hydration and anti-ageing effects. It usually offers a light coverage that is suitable for all skin types, making it a middle ground between a tinted moisturiser and foundation.
The Best BB Cream:
Garnier Skin Naturals BB Cream Pure Active
Skin type: Combination
Coverage: Barely-there
We're kicking things off with a classic. The original Garnier BB Cream was the first of its kind and still holds its prestigious title today. Lightweight and sheer, it revives tired complexions and leaves you with a warm glow and subtle colour. With SPF built in, it also helps to protect you from the harmful rays of the sun, meaning it truly deserves to be on the list of best BB creams.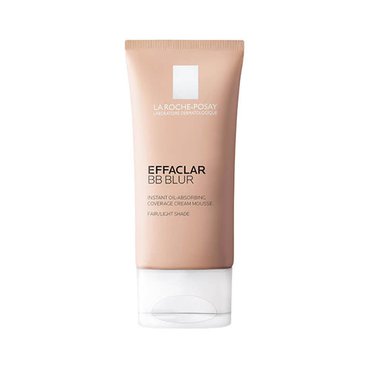 La Roche-Posay Effaclar BB Blur Cream
Skin type: Oily skin
Coverage: Full
Calling oily-skinned boys and girls, this BB cream is the beauty best friend that caters to all your needs and wants. Specially formulated to blur the appearance of pores and blemishes, you can create a uniformed canvas that stays slick-free throughout the day.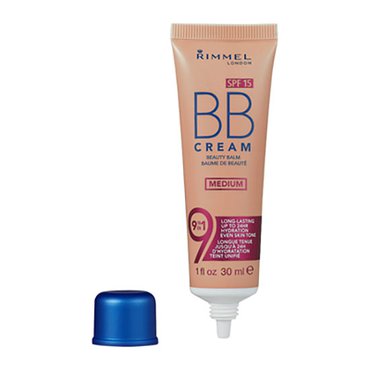 Rimmel BB Cream 9 in 1 Skin Perfecting Super Makeup SPF15
Skin type: Normal
Coverage:Medium
Whether you want to prime, moisturise, conceal, cover, smooth, mattify, brighten or protect, this is the best BB cream for the job. It does it all! Comfortable to wear, this lightweight formula will give you a healthy glow and is a must-have on the days you're running behind schedule.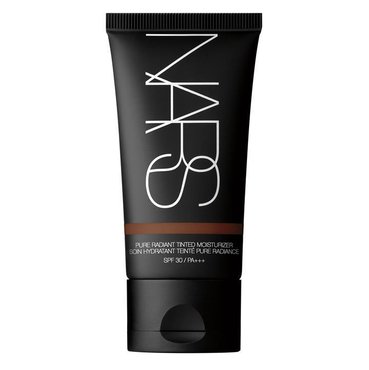 NARS Cosmetics Pure Radiant Tinted Moisturiser SPF30/PA+++
Skin type: Dry
Coverage: Light
Okay, we know this isn't necessarily a BB cream but it's too good to leave out and it's a cult-favourite amongst beauty buffs. When your skin is in need of a little help, this cream works to renew cells, condition skin and boost radiance, all while giving you a featherweight, natural coverage.
Skin79 The Oriental Gold Plus BB Cream SPF30 PA++
Skin type: Mature
Coverage: Medium
Straight from Korea – the home of the BB cream – this formula cares for ageing skin like no other. Boasting a three-in-one function, it reduces the appearance of wrinkles, combats UV rays and visibly brightens skin.
What is a CC cream?
We like to think of CC cream as BB's sister. Standing for 'colour correcting' or 'complexion correcting', it boasts equal skin care qualities but offers more coverage in order to disguise dark spots and imperfections. You'll also find that CC creams are less oily and lighter in texture than BBs, making them the perfect match for ageing and combination skin.
The Best CC Cream: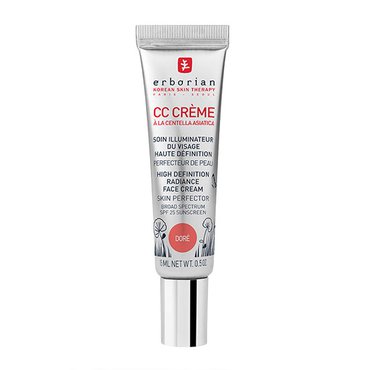 Erborian CC Crème
Skin type: Blemish-prone
Coverage: Medium to full
Wave goodbye to angry-looking spots as this multi-purpose 'HD' formula instantly improves the quality and texture of your skin. Applying as a white cream, it soon adapts to your natural skin tone and leaves you with a newfound radiance.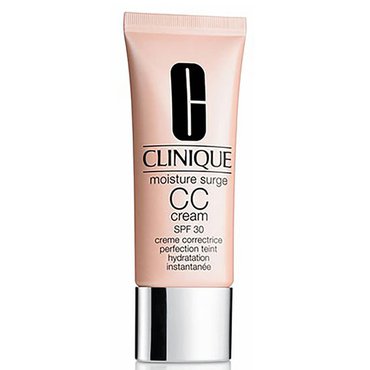 Clinique Moisture Surge CC Cream SPF30 40ml
Skin type: Dry
Coverage: Medium
As well as giving your skin a dose of instant hydration, this CC cream works to cancel out dullness, redness and sallowness. Oil-free, lightweight and infused with SPF, it's a great alternative to your foundation.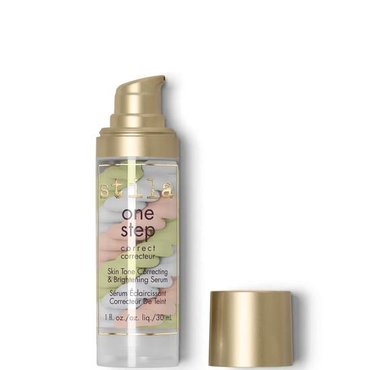 Stila One Step Correct
We could get used to using CC creams when they look this pretty. Correcting your complexion is made easy with this triple-swirled serum from Stila. The innovative formula uses green to minimise the appearance of redness, lavender to combat sallow patches and peach to illuminate.
BY TERRY Cellularose Moisturizing CC Cream
Skin type: Redness-prone
Coverage: Sheer
Keep skin plump, dewy and neutralised with a dollop of By Terry's featherweight formula. This CC cream is bursting with botanical ingredients and colour-correcting pigments that blur imperfections, conceal dark spots and redness, all while hydrating the skin. Acting like a primer, you can expect to reveal a flawless, baby-soft canvas.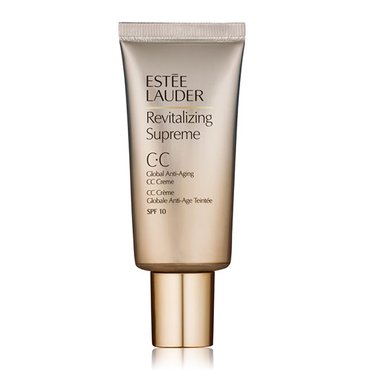 Estée Lauder Revitalizing Supreme Global Anti-Aging CC Creme SPF 10
Skin type: Mature
Coverage: Natural
The 'no makeup' makeup look has never been easier than with this award-winning CC cream, which provides both colour and comfort. The universal formula nourishes skin to reduce the signs of ageing and provides a sheer, radiant glow, so you can fake it 'til you make it, making it a clear choice for our list of the best CC cream.
SVR CLAIRIAL CC Cream SPF50+
Skin type: Oily
Coverage: Medium to full
This CC cream is a UVA and UVB-protecting warrior that also supplies you with photo-ready skin. Expect flaws and imperfections to be blurred and smoothed in an instant, as the non-greasy, lightweight formula leaves you with a glowy matte finish.
Whether you're popping to the shops, wanting to let your skin take a breather from heavy duty foundations or need a lighter formula for summer, BB and CC creams are the beauty staple that will satisfy both your makeup and skin care needs. If you're ready to take the plunge and purchase, head over to our BB Cream or CC Cream pages. Or if you're still in research mode, why not...