CHANEL Allure Homme Sport
Explore the CHANEL Allure Homme Sport array of men's cologne, men's eau de toilette and shaving creams & lotions. Make sure that you create a brand alert so that you always get informed about brand offers and discount codes.
3 products found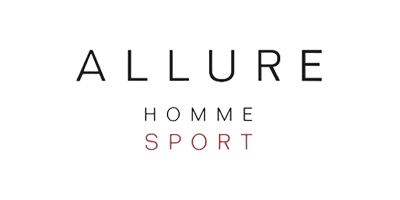 In Allure Homme Sport, CHANEL offers the modern man a fresher and sharper aroma with which to infuse his unique personal style.
The elegant and refined scent, inspired by the intensity of athletic prowess, is as fresh as it is delightfully sensual. Italian mandarin is accentuated by a crystalline accord, deftly blended with the cleanliness of cedar. Almond tonka, meanwhile, is enveloped by white musks to help create an impressive impression of depth.
The aroma is timeless and evocative enough to seamlessly blend within a number of different formulas and interpretations. From shower gels to aftershave lotions and eau de toilettes, CHANEL Allure Homme Sport evokes pleasure and satisfaction in a range of contexts.
Embrace a masculinity that is enduring, French and entirely of the here and now. Not for nothing has Allure Homme Sport become a true modern classic and cult-favourite.
Shop the range and bring Allure Home Sport into your life today.
Where can CHANEL Allure Homme Sport products be bought in the UK?
You can buy CHANEL Allure Homme Sport products from a variety of retailers in the UK, including The Perfume Shop and Amazon.
But with such a saturated market, it can be tricky figuring out which is the best place to buy CHANEL Allure Homme Sport products for the cheapest price. That's where we come in. Cosmetify helps by showcasing all the prices from multiple retailers and letting you order online. This means we compare the costs so whether you're looking for men's cologne, men's eau de toilette or shaving creams & lotions, you can easily find the cheapest price on all your favourite bits and bobs.
Is your favourite CHANEL Allure Homme Sport product out of stock? Don't panic, simply sign up for an alert and we'll let you know the second it's back.
Frequently Asked Questions about CHANEL Allure Homme Sport
Are their formulas and products free from silicone?
Most of their products contain silicone. Find their silicone-free options by using our filters and checking ingredients lists.