Short Hair for Black Women
8 Short Hairstyles for Black Women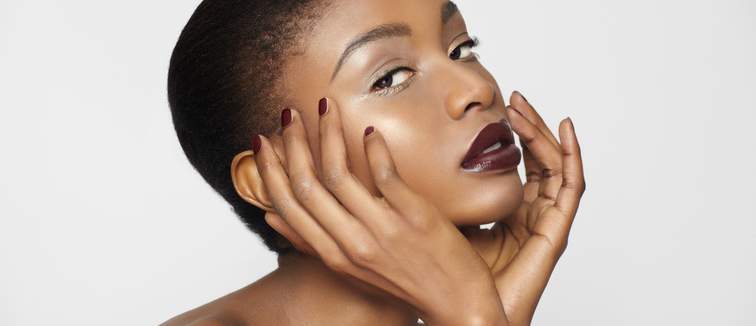 Whether it's been to reinvent ourselves after a breakup or to save time in the morning, we've all contemplated going for the chop and then chickened out.
It's believed styling options for short hair are limited, which is why so many of us crumble when it comes to making the commitment. But with the likes of Rihanna, Lupita and Jada Pinkett-Smith all continuously proving short hairstyles are nothing but straight-fire, we find ourselves in the middle of yet another short hair pep-talk.
In a bid to bust that bogus belief once and for all, we round up eight short hairstyles for black women that we know you'll love.

1. Tapered pixie cut
The pixie cut is a great place to start if you're thinking about going for the crop. Not only does it frame the face but it's super easy to style as you can spice things up with anything from a fringe to curls.

2. Short curls
Take the 'I woke up like this' mantra to a new level with this short curl style which provides your look with effortless elegance.

3. Blunt bob
Sleek and sophisticated, the blunt bob is the short hairstyle that's ideal for work, date night and get-togethers with the girls.

4. Shaved sides
If you love a style that's more of a statement, check out shaved sides. Whether you choose to go super short or ease in with a fade, this is one sure-fire way to give your hair a cool edginess.

5. Buzz cut
Bite the bullet and go for the buzz cut. A completely shaved head showcases your beauty in all its glory, plus has the least maintenance of them all. If you get bored with the style, you can easily switch it up with a different colour.

6. Finger waves
S-shaped finger waves are making a comeback, with everyone from Beyonce to Zendaya flaunting the look. The style gives hair a vintage, feminine touch and is perfect for the days you want to feel a little more glam.

7. Mohawk
This mohawk style will easily set you apart from the crowd. Suiting every face shape and hair type, it's a great option if you're looking to make brave, bold moves. Plus, you can personalise it as much as you like, whether that be with big curls, tight, short coils, shaved sides or vibrant colour.

8. Braided bun
Braided buns are a fab choice if you're booked and busy. As frizz and flyaways stay neatly tucked away for a few days and your hair can catch a break from harsh heat tools and heavy-duty products.

The best styling products for short hair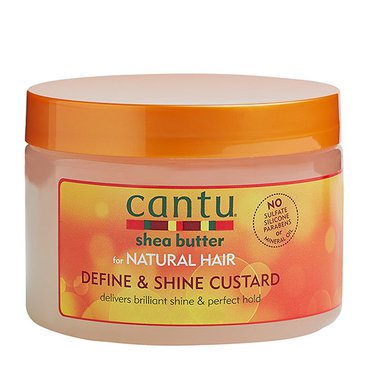 Cantu Shea Butter for Natural Hair Define & Shine Custard
This magical formula brings even the most tired curls back to life. Bursting with moisturising ingredients, it adds a healthy shine and definition to kinks, curls and coils.
Buy now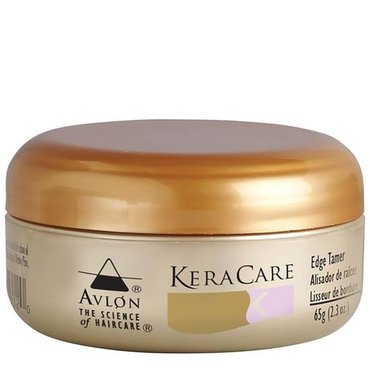 KeraCare Edge Tamer
Take back control with this edge tamer. A must-have for finger waves and braided styles, this formula offers a strong and reliable grip that makes frizz and flyaways a thing of the past.
Buy now
Shea Moisture Fruit Fusion Coconut Water Weightless Texture Spray
Jam-packed with natural goodness and moisturising ingredients, this spray can be used to add texture and style to pixie cuts and mohawks.
Buy now
So, there we have it: eight gorgeous short hairstyles for black women that will undoubtedly inspire you to take the plunge. Ensure that your new look stays looking fresh and healthy with our guide to the Best Hair Oils for Your Hair Type.