Best Whitening Toothpaste
The Best Whitening Toothpastes
By Alex Bryson
-
10 months ago | Updated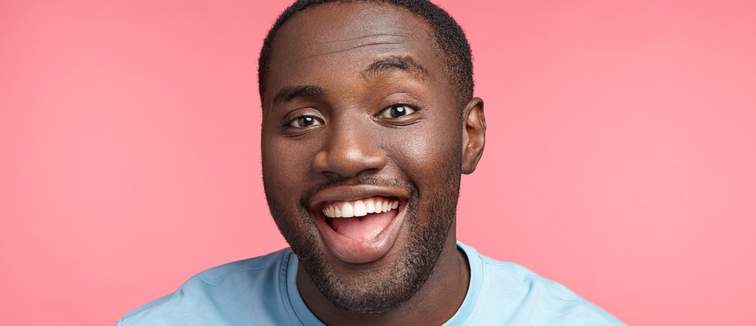 Here in the UK, we're lumbered with a reputation for decidedly iffy dentistry. And it sort of makes sense, considering the nation's history – blame a lifestyle that revolved heavily around bar fights, scurvy and organ-excoriating rum.
Except this stereotype is no longer fit for purpose. The UK now ranks an impressive third in the world for understanding oral health, and an only-slightly-worse sixth when it comes to actually carrying out the right dental choices. Incidentally, the US, home of the iconic 'Hollywood Smile', sits at ninth and tenth respectively.
But, just because we come out rather better than expected, this doesn't mean that anyone's resting on their laurels. Modern Britons expect so much more from their toothpaste, demanding that it leaves gnashers looking every bit as good as they feel. Because even though we know that strength and comfort are probably the most important qualities in oral care, no one really wants their smile to resemble a well-worn kitchen floor.
That's why we've assembled this list of the best teeth whitening toothpastes. Read on to discover five different ways of achieving that elusive, picture-perfect gleam.

1. JASON Whitening Coconut Cream Toothpaste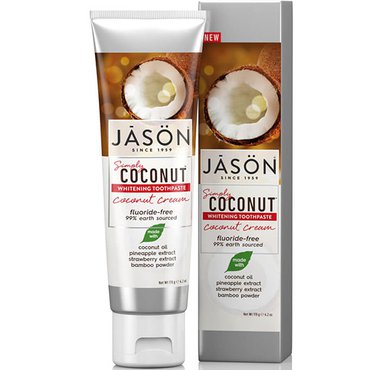 JASON are renowned for their all-natural approach to bathroom essentials – and this coconut cream toothpaste is no exception. By fusing virgin coconut oil with pineapple enzyme, strawberry extract and brightening bamboo powder, the brand have produced a fantastically effective formula that's entirely powered by nature.
Quite aside from removing any stains, the toothpaste also imbues your breath with a sense-awakening sweetness. Not for nothing did this creation win the Gold award at The Green Parent Natural Beauty Awards 2018.

2. Spotlight Teeth Whitening Paste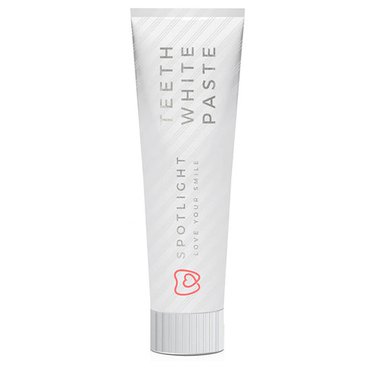 If you go to the trouble of using whitening strips, the very last thing you need is a toothpaste that doesn't hold up its end of the bargain. Thanks to an infinitesimally tiny infusion of hydrogen peroxide (about 0.01%), this unique formula helps you maintain perfect clarity and brightness in between treatments.

3. iWhite Instant Teeth Whitening Toothpaste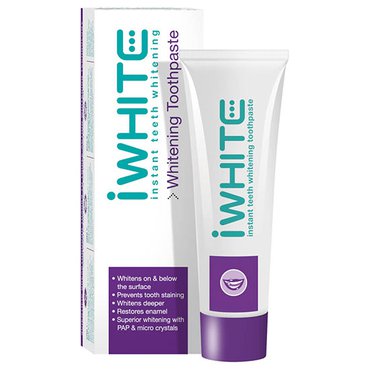 This iWhite toothpaste more than delivers on its name. Not only are initial results instantaneous, but with consistent use your smile can become up to eight times whiter. These benefits stem from unique Triple Action Whitening Technology, which both prevents discolouration and fights off the harmful effects of plaque and tartar.
Forget short-term results – this formula helps restore your actual enamel, leaving teeth altogether whiter and healthier.

4. Pearl Drops Sensitive Natural White Toothpaste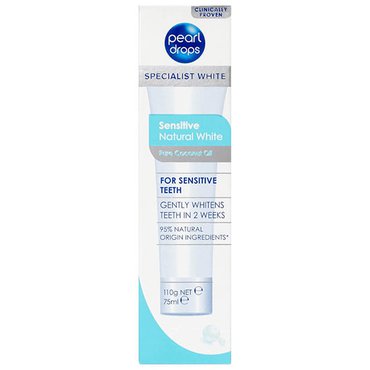 By now we're all familiar with the benefits that natural formulas can bring to sensitive complexions or hair types. So it should come as no surprise that the same holds true for your teeth. By assembling an ingredient list that's 95% natural, Pear Drops provide your teeth with a thorough cleanse that won't leave your mouth feeling like a war zone. Coconut water is combined with white clay, baking soda and spearmint oils to form a low-abrasion paste sure to leave teeth brighter in as little as two weeks.

5. Janina Ultrawhite Activated Charcoal Toothpaste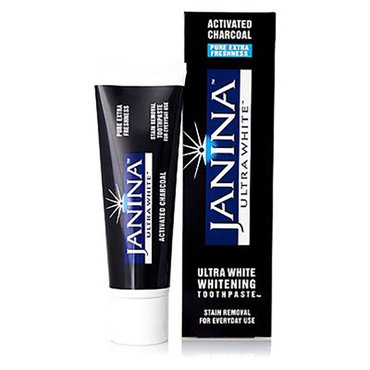 In developing this toothpaste, Janina haven't so much thought 'outside the box' as returned to traditional oral hygiene. Before the advent of modern formulas, charcoal was widely used to cleanse and brighten teeth – and with good reason.
That's because activated charcoal can both absorb toxins and remove stains, without causing harm to the enamel itself. Highly commended at the Pure Beauty Awards 2016, this innovative paste combines some old fashioned know-how with the finest modern techniques.

So do your bit for the UK's better-than-expected oral care by adding a touch of spark and vitality to your smile. Thanks to the sheer number of whitening toothpastes available today, it's easier than ever to brush your way to picture-perfect teeth.
Want to learn more about how to take care of that smile? Read our blog on the best electric toothbrushes.