Best Whitening Toothpaste
The Best Whitening Toothpastes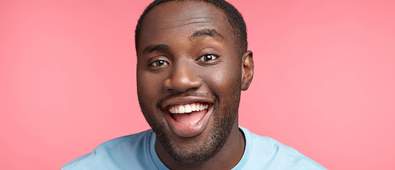 Here in the UK, we're lumbered with a reputation for decidedly iffy dentistry. And it sort of makes sense, considering the nation's history – blame a lifestyle that revolved heavily around bar fights, scurvy and organ-excoriating rum.
Except this stereotype is no longer fit for purpose. The UK now ranks an impressive third in the world for understanding oral health, and an only-slightly-worse sixth when it comes to actually carrying out the right dental choices. Incidentally, the US, home of the iconic 'Hollywood Smile', sits at ninth and tenth respectively.
But, just because we come out rather better than expected, this doesn't mean that anyone's resting on their laurels. Modern Britons expect so much more from their toothpaste, demanding that it leaves gnashers looking every bit as good as they feel. Because even though we know that strength and comfort are probably the most important qualities in oral care, no one really wants their smile to resemble a well-worn kitchen floor.
That's why we've assembled this list of the best teeth whitening toothpastes. Read on to discover five different ways of achieving that elusive, picture-perfect gleam, and visit our oral care guide for even more info.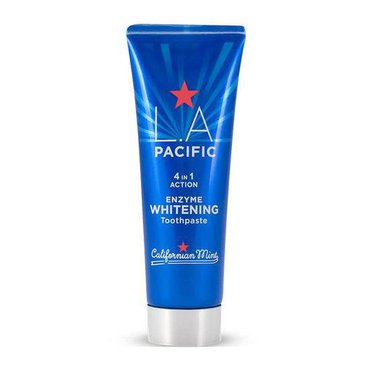 £8.81
For healthier, whiter teeth, without the compromise, try L.A. Pacific. With clinically proven results conducted in independent labs, this revolutionary multi-purpose advanced enzyme formula is your answer to a whiter and brighter smile.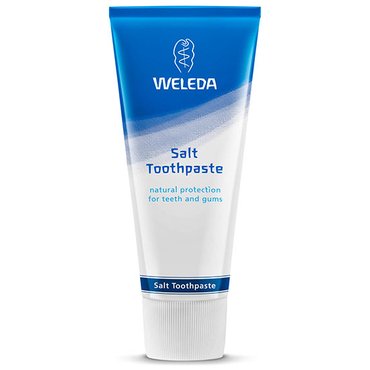 £4.73

£5.50

(14% off)
Weleda are renowned for their all-natural approach to bathroom essentials – and this salt toothpaste is no exception. It may not sound the most appealing, but by fusing sea salt with natural extracts of ratanhia root, myrrh and chestnut bark, the brand has produced a fantastically effective formula that's entirely powered by nature.
Sea salt has a mouth-watering effect (literally!), so this toothpaste encourages saliva to do its natural work - clean! As well as flushing your whole mouth, gentle abrasive particles clean plaque and tartar build-up for a brighter, whiter smile. As for the taste, the zesty, salty taste is freshened with peppermint essential oil for a tingling, fresh-tooth feeling.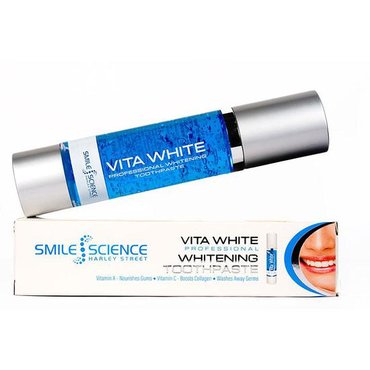 £12.99
Sensitive teeth can enjoy a whitening experience too, thanks to the professionals at Smile Science. This dentist-approved toothpaste helps you achieve that Harley Street-smile as it whitens teeth and maintains results. The gel contains gentle enamel-friendly ingredients that nourish, strengthen and whiten teeth without causing discomfort or sensitivity.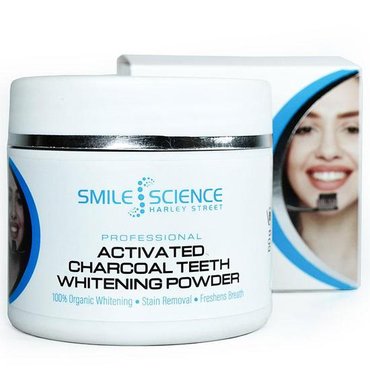 £9.99
For instant stain removal and whitening results, try this Activated Charcoal Whitening Powder from Smile Science. The extra fine grains gently polish the surface of the enamel with no discomfort or sensitivity, targeting deep-set stains and surface stains caused by red wine, coffee and tea.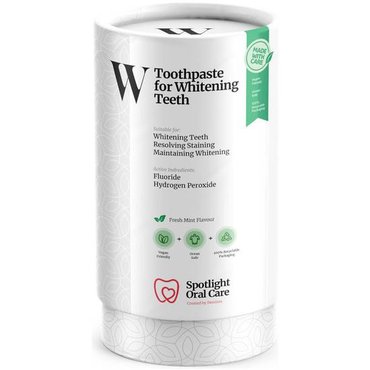 £8.41

£9.50

(12% off)
This Spotlight toothpaste more than delivers on its name. Not only are initial results instantaneous, but with consistent use you can see brighter results. These benefits stem from fluoride and hydrogen peroxide, which both prevents discolouration and maintains whitening.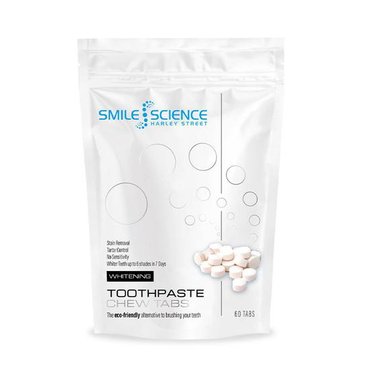 £5.99
If gels and powders aren't really to your taste, then Smile Science have one last formula for you to try. These teeth whitening toothpaste tablets are a fuss-free way to keep your mouth healthy, fresh and radiant. Proven to provide whiter teeth in just ten days, the tablets lower PH levels in saliva with activated charcoal in order to help lift stains from the teeth. An added dose of sodium bicarbonate provides further stain protection and gentle whitening.
£12.35

£13.00

(5% off)
Enjoy a fresh white smile with the Spotlight White Teeth Wash, a refreshing mouthwash that provides all the oral care benefits you need with the bonus of added whitening power!

So do your bit for the UK's better-than-expected oral care by adding a touch of spark and vitality to your smile. Thanks to the sheer number of whitening toothpastes available today, it's easier than ever to brush your way to picture-perfect teeth.
Want to learn more about how to take care of that smile? Read our blog on the best electric toothbrushes.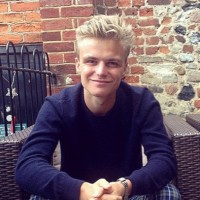 Alex has over six years of experience as a writer. He demonstrates exceptional grooming knowledge and has a natural skill for following current trends.