How to Get Black Friday Deals
How to Get the Best Black Friday Beauty Deals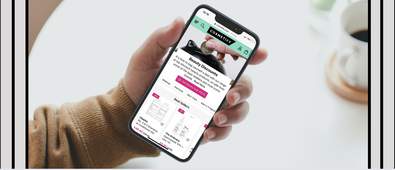 Let's face it, Black Friday can be a real stress. We all want to bag the best discounted beauty products before they sell out, as well as tick 'Christmas gift shopping' off of our to-do lists.
The fear of missing out on a real bargain can be almost migraine-inducing, especially if you're trying to nail this task during working hours (we're all guilty of it).
Luckily, we're here to alleviate that Black Friday headache. We understand the importance of getting your hands on that cult palette or iconic perfume at the best price possible, so we're here to tell you exactly how you can up your chances of bagging the best beauty bargains this Black Friday.
Discover our beauty discount codes and brand offers
First up, you're going to want to head over to our beauty discount code and brand offers page. Here you'll find all of the latest discount codes and brand offers for the month. The page gets updated regularly (every couple of hours) so you can rest assured that you'll be in the know when it comes to new Black Friday offers and discounts.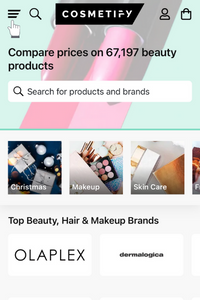 Step 1:
On the top left of the homepage, you'll find our navigation menu. Click here to make your way over to our hub of discounts.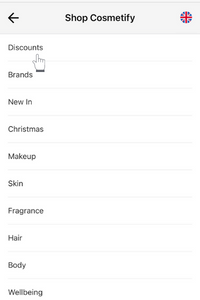 Step 2:
Select discounts from the menu.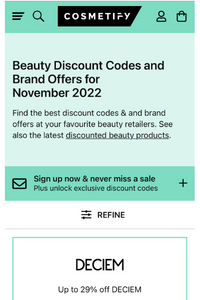 Step 3:
Explore a multitude of beauty discount codes and offers from some of the best brands in the biz. Scroll through to see if your favourites are offering any vouchers.
Tip:
Use the refine tool to filter and select specific brands.


Explore our hub of discounted beauty products
If you want to do some serious Black Friday shopping, then make your way over to our hub of discounted beauty products. Whether it's skincare, makeup, haircare or fragrance, here you'll find thousands of products that have been marked down in price. It's the perfect place for Christmas shopping, and you might even snag a cheeky bargain for yourself.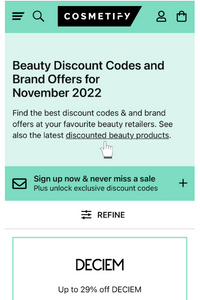 Step 1:
Access the discounted beauty products by clicking the link on the offers homepage.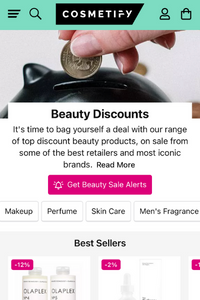 Step 2:
You'll be taken to the go-to destination for discounted beauty products. Here you'll find every product on our site with a marked down price, some even reaching as much as 80% off!
Tip:
Use the category headings to filter discounted products and find exactly what you're looking for. Choose from the likes of makeup, perfume, skincare and more.

Turn on price drop alerts...
Praying that a specific product will be marked down this Black Friday? Get price drop alerts for products that you've had your eye on. If they hit the sale, we'll send an email direct to your inbox so you'll be the first to know.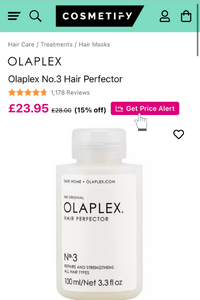 Step 1:
Once you've found your desired product, hit the pink button to get price drop alerts.

... and brand alerts
Or maybe you're hoping that some of the most sought-after names in beauty (cough, Olaplex, cough) will drop some of their prices this year. Turn on brand alerts and we'll ping you as soon as any of their products hit the sales.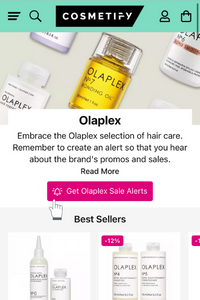 Step 1:
Head over to your favourite brand's page, then hit the pink button to sign up to brand alerts - you'll be the first to know when their products are marked down.
Create a wishlist
Creating a wishlist is the quickest and easiest way to see when your desired products get marked down. Not only are you given updates on when they're on sale, but also if they're selling out fast. It's a handy place to keep all of your most-wanted products, plus it helps you 'add to bag' and checkout faster. Oh, and did we mention it can be shared amongst family and friends? It's time to start building those Christmas wishlists!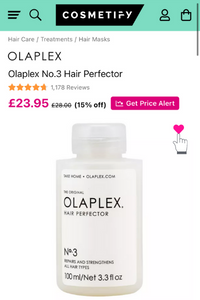 Step 1
Hit the heart button on the products you are obsessing over. This will add them to your wishlist.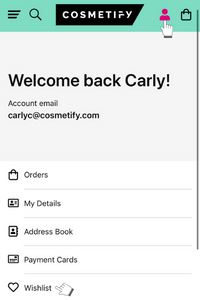 Step 2:
Head over to your profile to find your wishlist.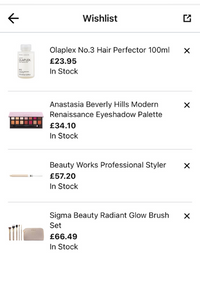 Step 3:
Check out all the products you've hearted and share your wishlist amongst friends and family.

Now that you have the full 101 on how to shop the best beauty bargains this Black Friday, here's a quick round-up of our favourite trending beauty products that are currently reduced. Be quick, we can't promise that they'll be on offer for long!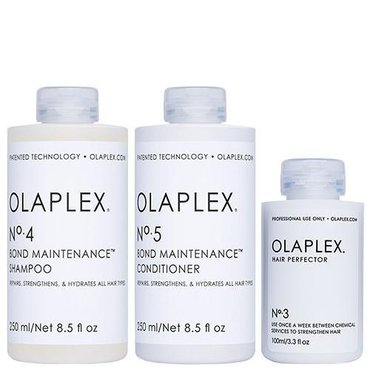 £46.95

£60.00

(22% off)
This cult-followed bond repairing hair brand is bound to be on someone's Christmas list this year. Treat them (and your wallet) to this discounted trio of must-haves and give the gift that keeps on giving!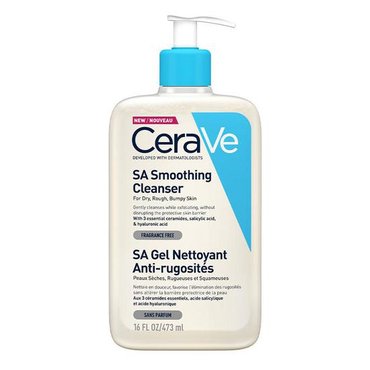 £13.23

£14.00

(6% off)
Nothing prepares you more for the Christmas party season than radiant, rejuvenated skin, right? Everyone's favourite CeraVe skin care staple cleanses, smoothes and rehydrates your skin, all whilst evening out fine lines and wrinkles within 24 hours.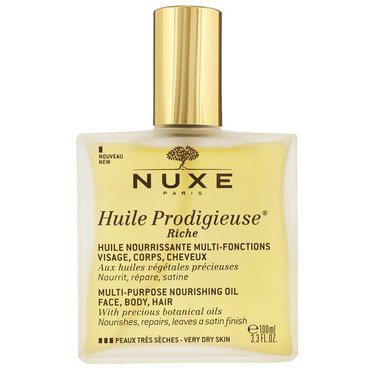 £18.91

£32.50

(42% off)
That's right – the award-winning, multipurpose dry oil is up for grabs and it boasts an impressive discount. If there's any product to stock up on during Black Friday week, it's most definitely this fan-favourite.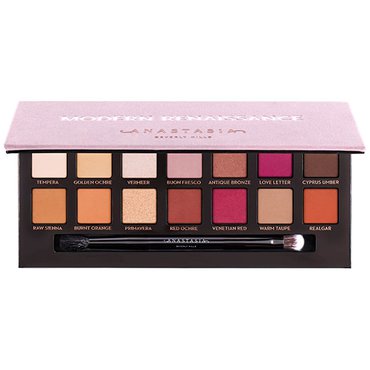 £34.10

£46.00

(26% off)
Want to get those eyes that mesmerise? Introduce your makeup kit to this iconic eyeshadow palette from the one and only, Anastasia Beverly Hills, and with that marked down price, it's a no-brainer.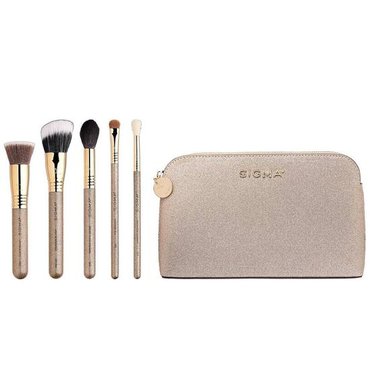 £69.00

£95.00

(28% off)
There's no better time to bag yourself an entire new collection of makeup brushes than Black Friday. Sigma Brushes are elite, and this five-piece brush set is currently sitting at almost half price. Grab it while you can!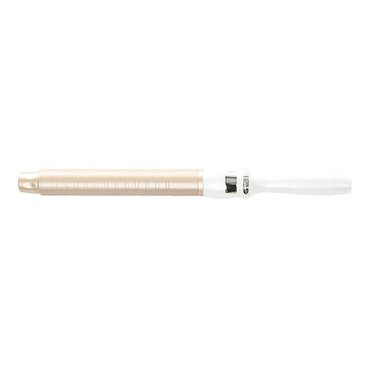 £66.99

£69.99

(5% off)
Yep, everyone's favourite hairstyling brand has hit the sales! Getting that post-salon style has never been so easy (or cost effective!).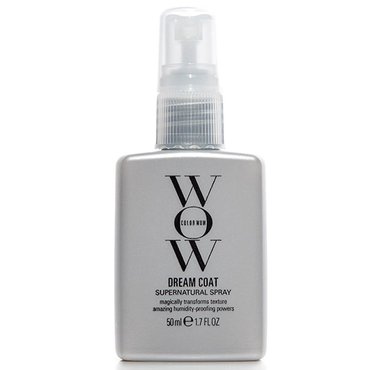 £9.99

£12.50

(21% off)
Just in case you didn't think it couldn't get any better, the celeb-favourite Color Wow Dream Coat has been reduced to a more purse-friendly price... Pausing this round up to add to basket. Excuse us.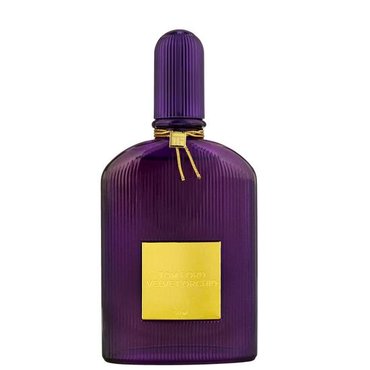 £97.00

£109.00

(12% off)
Looking for a new signature scent? Or want to surprise a loved on this Christmas? Helping you save some pretty pennies but still deliver the 'wow' factor is this classic Tom Ford fragrance.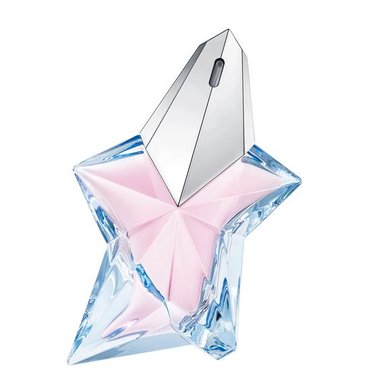 £52.50

£75.00

(30% off)
Flaunting a much lower price tag, it would be rude not to invest in this cult-favourite fragrance from Mugler. One for you and one for the special lady in your life?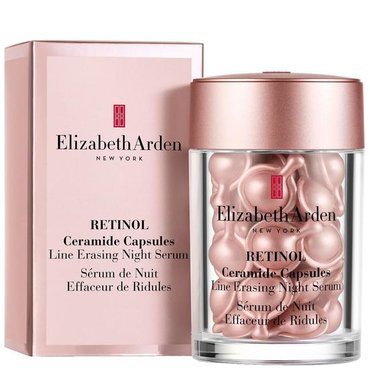 £23.99

£47.00

(49% off)
We know you've had your eye on these skin-smoothing, youth-inducing capsules all year and now you can finally buy it, guilt-free. The Elizabeth Arden Retinol Ceramide Capsules Line Erasing Night Serum is a must-have for anyone that takes their skin care routine seriously, and it's just been reduced to a more wallet-friendly price!
Related Categories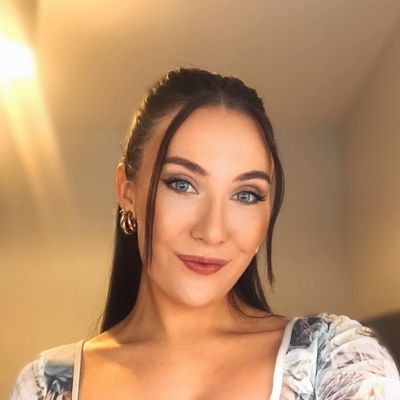 As the Senior Content Editor for Cosmetify, Carly is the go-to for all the latest (and greatest) beauty tips, tricks and trends. With over six years of experience in the industry, she knows all the ins-and-outs when it comes to health, beauty and wellbeing.