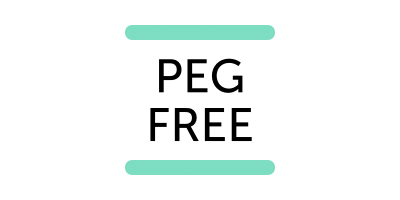 PEG Free Cosmetics
When you think of pegs, the first thing that comes to mind is probably the nifty little things that you use to hang your clothes out to dry. That's because PEGs in cosmetics often go unnoticed and unspoken of, yet we unknowingly use them every single day – even though they're not all that good for us. Learn everything you need to know about PEG free cosmetics.
See our peg free guide to answer your questions like what is PEG free beauty and why do we need PEG free beauty products.
593 products found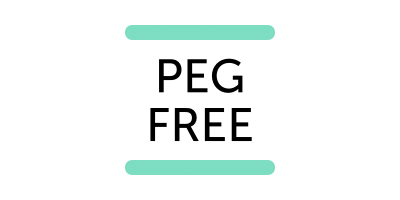 Frequently Asked Questions about PEG Free products
What is PEG free beauty?
PEG is the abbreviation of polyethylene glycol, which is not its own individual compound but rather a mixture of chemicals and polymers. Polyethylene is a common plastic and when paired with glycol it transforms into a thick, sticky liquid.
PEG free products don't contain any PEGs.
Why do we need PEG free beauty products?
PEGs are generally recognised as safe and well tolerated by the skin, but they can be responsible for a few complications. The main problem is that they can cause skin irritation and severe hypersensitivity. The compound acts as a penetration enhancer, meaning that it allows ingredients in cosmetics to be absorbed quickly and easily. When PEGs are combined with troublesome ingredients, it's likely that the reaction isn't going to be good.
Plus, PEGs are much more common than you think. You can find them lurking anywhere, from your toothpaste, moisturisers and shampoos to laxatives and fuel. They're often used in cosmetics as an emollient (to soften skin), an emulsifier (to help water and oil-based ingredients mix properly) or to deliver ingredients deeper into the skin.
How easy is it to find PEG free beauty products?
It may seem impossible to find PEG free beauty products but it's not a lost cause. You simply have to skim past the mainstream and commercial brands. Green People and Aurelia Probiotic Skincare are two PEG free brands we know and love.
Who should use PEG free beauty products?
Those with severely dry, damaged and broken skin should probably give PEG-infused products a miss as they will spark unwanted irritation. Vegans should also look into using PEG free products as some PEGs have traces of animal extracts – good alternatives include vegetable glycerine.
What are good PEG free alternatives?
It's time to dig deep and explore the world of organic and natural beauty. In Europe, PEGs are completely off the cards for certified organic cosmetics, which makes it a little easier to avoid them – however, always be sure to check the label.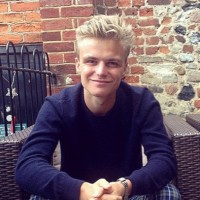 Written by Alex Bryson, Beauty Editor