Guide to Shaving Creams and Lotions
By Luke Chapman, Content Writer
With our shaving creams & lotions guide, you can find out everything you need to know before buying or using the product including how do I use a shaving cream and what does shaving cream do. If you're ready to buy or want to see our selection, visit our shaving creams and lotions page.
Shaving Creams and Lotions FAQs
How do I use a shaving cream?
Shaving creams are super easy to use. Even if you're a beginner to shaving, you'll get the hang of shaving cream in just a few moments. Firstly, give your shaving bottle a rigorous shake before use, otherwise it will come out in a liquid consistency that's impossible to use.
Secondly, squeeze a small amount onto the palm of your hands, then massage into your facial hair. The thicker the facial hair, the more shaving cream you want to use. Shave with the grain, using the remaining shaving cream as a guide to the hairs you still have left to shave.
If you still have a few hairs that require a final trim, spray a bit more shaving cream and finish off the remaining hairs.
What does shaving cream do?
There are many benefits to using shaving cream. It makes shaving safer for your skin, much easier and helps keep your razor in prime condition.
The ingredients of shaving cream helps your facial hair maintain its natural oils, as well as providing a smooth texture so they're easier to shave. Potent shaving creams also nourish and moisturise your skin, and protect it from any dirt and debris that inevitably appear when shaving.
On a more practical level, shaving cream helps you guide the razor and help you get any hairs you may have missed.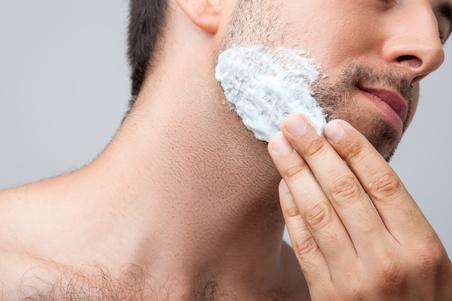 Do I need shaving cream and lotion?
Though shaving cream and lotions are slightly different, you often only need one. Shaving creams are ideal for when you're just starting off in shaving, offering a helping hand when you're maneouvring the razor.
Shaving lotions have a multi-faceted versatility, also acting as a moisturiser, which makes them a welcome addition to any grooming kit. If you're new to shaving and wants to get the benefits of a shaving lotion, it may be worthwhile adding both to your shaving set until you settle on the one for you.
What are the differences between shaving cream and lotion?
Shaving creams and lotions are fairly similar, but there are a few subtle differences. The obvious difference is the texture: shaving cream is thick, foamy and light, whereas lotions can be thinner and spreads easier. Shaving lotions also often leave a cooling sensation on your skin, which can provide a refreshing boost.
As well as the textures, their purposes vary very slightly: shaving creams remove dirt and excess oil from your facial hair whilst maintaining its natural essential oils, whereas lotions also gently moisturise your skin. Shaving creams are easier to keep track of any missed bits whilst you're shaving, which makes it a more suitable option for beginners to shaving.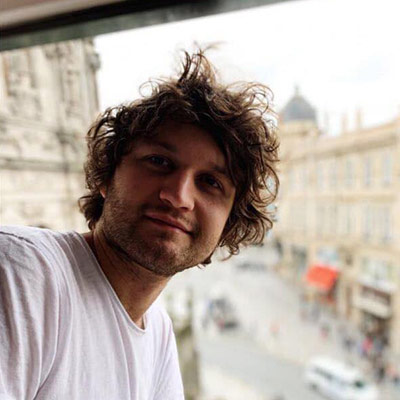 After six years of experience in content writing, Luke followed his passion for male grooming, particularly fragrances, hair styling and natural skin care.