Guide to Men's Shaving Brushes
By Luke Chapman, Content Writer
With our men's shaving brushes guide, you can find out everything you need to know before buying or using the product including what kind of shaving brush should I pick and are animal harmed to make shaving brushes. If you're ready to buy or want to see our selection, visit our men's shaving brushes page.
Men's Shaving Brushes FAQs
What kind of shaving brush should I pick?
Shaving brushes come in a wide variety of sizes, styles and colours. Like the rest of your grooming kit, the style you choose is up to you, though there are a few factors which may influence your decision. Top brands like Edwin Jagger, Baxter of California and Gentlemen's Tonic offer deluxe shaving brushes that are made for the suave and sophisticated gentleman. They're adored by grooming experts for their cool design, enhancing the aesthetic and quality of your grooming kit.
If you're not sure about whether you want to invest in a premium shaving brush, you can get very affordable options from reliable and trusted brands such as The Bluebeards Revenge and Percy Nobleman. You can purchase an effective shaving brush shaving brush for less than £20, and if you like the look and feel of it on your skin, treat yourself to a high-end item.
Most shaving brushes come in traditional, plain colours such as white, black or beige. Jack Black offer more colourful versions if you want to add a touch of colour to your bathroom.
Are animal harmed to make shaving brushes?
In most cases, yes. The bristles of a shaving brush are typically used of either horse, boar or badger hair, and the badgers and boars are usually killed to extort their hair. Horses are rarely killed for their hair, though we can't guarantee the hair is always extracted in a way that brings no harm to them. This can be a saddening realisation if you're an animal lover and a grooming expert, but luckily there are some cruelty-free and vegan options on the market.
Jack Black offer vegan and cruelty-free brushes made with synthetic bristles that are equally as effective, soft and finely packed as the animal alternative. Their vegan brushes come at the higher end of the price range, but if you live a vegan lifestyle, the extra few pounds are worth maintaining a clean conscience.
If you're not a vegan and don't mind whether your brush has come from the hairs of an animal, there are a plethora of possibilities to explore in our diverse collection.
Is a shaving brush necessary?
A shaving brush is often the most overlooked part of your grooming or shaving routine, but it's one of the most important products - it's no coincidence that every revered salon has a wide range readily available. A premium shaving brush is what distinguishes a basic grooming kit from a deluxe one, giving you the luxury treatment with high-quality materials.
If you're someone who enjoys a close shave at least once a week, you need to invest in a top-calibre shaving brush. They help you create the smoothest and closest shave; the strong and soft bristles lift your facial hair and allows your razor to seamlessly glide underneath. The texture of the bristles also produces a rich lather with warm water and shaving cream, gently moisturising your skin and helping you guide the razor.
A high-end shaving brush does all of the above, as well as efficiently exfoliating dead skin and revealing a fresh, clear complexion. They're the difference between a tired face in the morning and a fresh look that makes you feel full of energy.
How do you use a shaving brush?
Shaving brushes are easy to use, even if you're a complete beginner to shaving, grooming and self-care. The beauty of exceptional shaving brushes is that they're compact, sleek and slide seamlessly into your grooming kit or bathroom collection. The finely packed bristle heads and lightweight handles are purposely designed to make it an effortless dream to wield the shaving brush.
The first step in the process is to wet the brush with warm water to saturate the bristles and make them extra malleable. Next, either run the shaving brush over the soap or shaving cream if you have it in a bowl, or apply some shaving cream to the middle of the bristles. Once you have the perfect lather, massage it into your facial hair in circular motions. This lifts the facial hair and makes it easier to cut them with the razor.
Now you're set to shave.
Once you're finished, rinse the brush thoroughly under warm water to remove any dirt, oil or bacteria. Place the shaving brush in a safe place where it won't become covered in dirt or grime.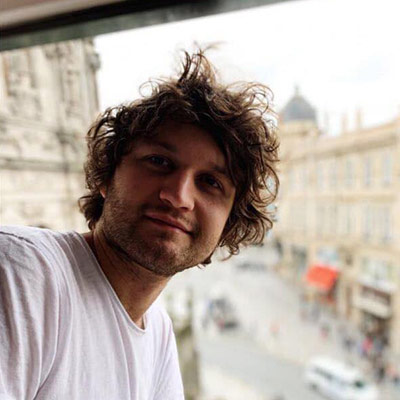 After six years of experience in content writing, Luke followed his passion for male grooming, particularly fragrances, hair styling and natural skin care.