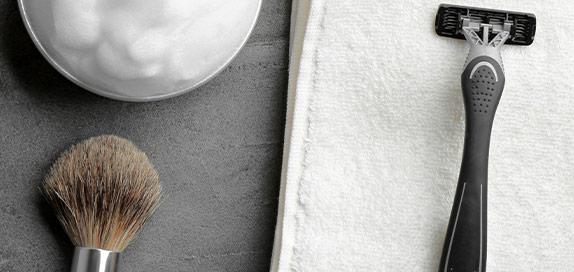 Ultimate Guide to Mens Grooming
By Luke Chapman, Beauty Editor
With our men's grooming guide, you can find out everything you need to know before buying or using the product. If you're ready to buy or want to see our selection, visit our mens grooming page.
Your Guide To Men's Grooming
Electricals
Made for the modern-day man, our selection of electricals combines the most innovative brands with the best deals to ensure you get a trim worth raving about. With an array of different options to choose from, you can be sure to find your perfect match, here at Cosmetify. The specialists behind these electricals are bringing innovation and efficacy to men's grooming. Find out what all the fuss is about with an exceptional shaver, trimmer or clipper from such leading lights as Phillips and Trevor Sorbie.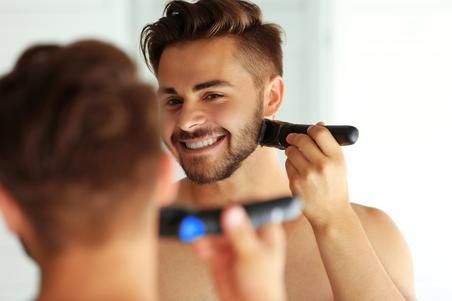 Why should I choose electrical over manual?
When you've been using manual razors for decades, converting to an electrical beard trimmer can seem like a daunting transition. However, it's a transition you'll be glad you made. Electrical items are the go-to in grooming because of their superior finish: for example, electrical beard trimmers allow you to seamlessly adjust the setting until you find the perfect length of facial hair. If you're not satisfied, just take it down another notch for a closer shave.
The potency of electrical beard trimmers or shavers allow you to shave off minutes when you're shaving your beard. You can effortlessly wield the trimmer until you get the optimum result.
Not only are they easier to use, more effective and convenient, electrical items also last much longer. Whereas a manual razor lasts for a few months, electrical products are typically reliable for years.
Are electricals worth the extra money?
In a word: yes. You effectively earn the money back with the longevity of the product; instead of forking out for a new razor every few months, a durable, reliable electrical item can last for several years. Investing in higher-quality products saves you money over a longer period, as well as saving you endless amounts of time with the efficacy of electrical products. Your morning routine feels smooth and effortless as opposed to rushed and stressed.
Such is the demand for electrical items in the modern world, most top-quality products are very affordable. You can find budget-friendly, deluxe electrical shavers and beard trimmers here from all the most distinguished brands.
Are they more difficult to use than manual products?
Not at all. The weight and feel of an electrical beard trimmer or shaver can take some getting used to, however, after a couple of uses you wonder why you never took the plunge sooner. They're expertly designed to fit comfortably in your hand, lightweight enough to manoeuvre with ease and adjustable with just a simple click.
Every product comes with clear and concise instructions, just in case you're not entirely confident on your first try. But don't worry, it won't take long before you get the confidence to wield your electrical must-have without any thought.
How do I know which product is best?
It all depends on what you're after. If you're someone who sculpts their facial hair most days, you want a trustworthy, reliable and easy-to-use beard trimmer from respected brands like BabyLiss For Men or Braun. Whereas, if you touch up your beard once a week, you can find more versatile options the more you explore. There is something for every man.
Most brands now offer travel-sized products, made for the man who's always on the move. Sleek and compact, they effortlessly glide into your travel bag so you can use it at a moment's notice.
Once you become accustomed to electrical grooming products, you can spot the products for you immediately.
Men's Shaving
Few disciplines are more central to men's grooming than shaving. Whether your preference is for the traditional razors produced by the likes of Gentleman's Tonic, or else for the more modern Gillette equivalents, you'll discover something here to streamline and improve your routine. Created for those that want a precise, efficient and effective shave, our range delivers the best deals on highly regarded brand favourites to ensure a satisfactory shave every time. Discover your new favourite shaving companion today for your sleekest style yet.
How to stop razor burn?
Razor burn is a classic example of the prevention being easier than the cure. Treating razor burn can be difficult; you need to let your skin breathe for a few days and soothe it with calming lotions and oils. Preventing razor burn is much simpler - it's all about the prep work.
Firstly, you need to make sure your razor is as clean as possible. Once your razor is pristine, we recommend using a pre-shave oil to make the hairs stand up and reduce the risk of small nicks and bumps.
Now, here's the most important bit. You need a premium shaving cream to work into a soapy lather, making sure your hairs are easy to shave. Mix it with warm water, then when you're ready, gently shave against the grain. Use smooth, seamless gliding movements to cleanly shave your facial hair until you have the final touch. Rinse off with some warm water then finish the job with a quality after shave balm.
How often do I need to clean my razor?
It's vital that you clean your razor after every use. Hair, dirt and debris cling to the razor blade, creating an environment which allows bacteria to thrive. It may not seem like a big deal, but allowing dirt to accumulate on your blade can cause razor burn or bumps, which is not something you want to endure.
Thoroughly rinse your razor after every use and make sure to work between the blades until they're looking spotless. Just a small amount of dirt can lead to bacteria growth, paving the gateway to irritated skin.
If you haven't used your razor in a while, it's worth giving it a quick rinse every so often to stave off the threat of dirt or debris making its way between the blades.
What does shaving cream do?
Shaving creams can now take many forms: lotions, oils and creams are all readily available, though they often have similar qualities. The primary use for a shaving cream is to protect your skin; your skin is soft and supple, and without a lubricant there will be high amounts of friction from the razor.
A dry shave without shaving cream is a surefire way to get redness, irritated skin and potentially ingrown hairs. You need to make sure your skin is protected when wielding the razor, and a quality shaving cream simultaneously protects the skin and moisturises the beard.
As well as the numerous benefits to the skin, shaving cream also makes the shaving process much easier. It allows you to effortlessly glide the razor between the hairs, and helps you keep track of any bits you may have missed.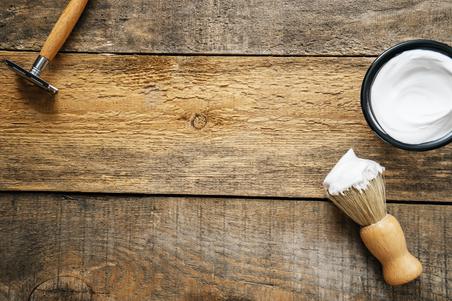 How to pick a shaving brush?
There are myriad of premium shaving brushes from the most esteemed brands, so we understand that picking the right one can be a tough choice. If you're on a budget, there are plenty of top-quality shaving brushes that are affordable and long-lasting.
For those of you who spend a lot of time expertly manoeuvring the shaving brush, it's worth spending a bit extra on a brush that enhances your grooming kit for several years. Finely packed bristle heads and lightweight handles are two of the key aspects when picking a premium brush, and a sleek and stylish design is always a bonus.
Most shaving brushes are made with animal hair, however, there are now an abundance of vegan brushes that are made without any animal bi-products.
Post-Shave
So you've just finished off your shave – what next? Dip into our range of formulas to follow up the razor's close attentions with a healthy dose of TLC. From Weleda to Shaveworks, we offer a brilliantly diverse range of products, each one of which is both high quality and fantastically effective.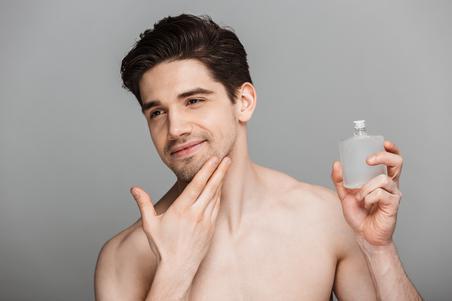 What is aftershave?
Aftershave comes in either a spray, cream, balm or lotion and is designed to be applied to the skin after shaving. The post-shave period is vital in maintaining clean, smooth and fresh skin, so picking the right aftershave product is an important task.
Many men see aftershave as a replacement or alternative for cologne, and whilst many aftershaves are laced with aromatic ingredients, they're also rich in benefits for the skin. If you have any nicks or cuts after shaving, it's necessary to apply aftershave to calm the skin and relieve any irritation.
Most balms, creams and lotions moisturise the skin and unclog any pores, remove any bacteria and protect against excess dirt to keep your skin in pristine condition.
Does aftershave go off?
It depends if the aftershaves contain alcohol or not. Alcohol acts as a preservative, so much like a bottle of whiskey or gin, alcohol-based aftershaves can last for several years. Some heavily doused with alcohol have been known to last for 20 years, though we'd imagine you can get through a bottle before then.
Aftershaves without alcohol still last for a long time, often for up to two years, though they gradually begin to lose their potency as the natural oils dissipate. If you're someone who only uses an aftershave at special occasions for the enticing aromas, you can enjoy the aromatic purposes for around two years before it begins to lose its zest.
How do I use aftershave?
Aftershave is simple to apply. Creams, lotions and balms are all applied in a similar fashion; shake the bottle thoroughly, squeeze a penny sized amount onto your hands, rub your palms together and massage into your skin.
If you have any cuts or nicks, then you may experience a slight pain when aftershave is applied, but it only lasts for a second or two. If your skin still feels irritated after application, feel free to apply a little bit more until you're happy with the texture and feel of your skin.
Do I need aftershave?
Like many skin care and grooming options, you don't necessarily need aftershave, but it certainly has endless benefits to your skin. So whilst you may not need it, we strongly recommend that you add it to your grooming kit.
You irritate the skin every time you cut across it with a razor, and aftershave is the perfect way to calm and soothe irritation. If you frequently shave and never apply aftershave, your skin will show redness, burn, bumps and irritation. Applying aftershave removes any excess dirt, eradicates bacteria and leaves your skin feeling smooth.
As well as the numerous skin care benefits, aftershaves are laced with aromatic ingredients to leave you freshly scented.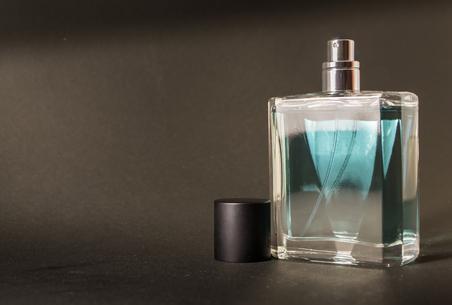 Should I use a balm, cream or lotion?
Balms, creams and lotions all have fairly similar benefits. They all work to soothe the skin after shaving, and protect it against excess dirt and debris clogging up your pores. Your skin can become irritated by the blade cutting across the skin, and post-shave products calm the skin and heal any cuts or nicks from the razor.
Most creams, balms and lotions gently moisturise the skin and leave a fresh, smooth texture. The most distinguished brands also lace their formulas with aromatic ingredients, leaving you finely scented if you're planning on heading out. A balm is probably best if you prioritise a crisp scent, whereas creams and lotions are better if you're concentrating on achieving that silky-smooth skin.
Check out our blog on the best post-shave products for sensitive skin to help find what's right for you.
Beard Care
Whether you rock a moustache, goatee or full-on lumberjack, beard care is essential in any man's grooming routine. Our extensive beard care collection provides all the tools and formulas you need to keep your facial hair in check. Discover everything from oils to combs, shampoo and conditioner, from some of the best and biggest brands in the business.
How to maintain a thick beard?
Full and thick beards are in fashion in male grooming. If you head out to a shopping centre, restaurant or bar, you will see an abundance of men sporting luscious beards. If you want to replicate that look but are having some issues maintaining your beard, there are some steps you can take to give you a helping hand.
The first step is easy - just allow your beard to grow naturally for a couple of weeks. If you're constantly sculpting and shaping your beard, you're hindering your beard's chances of forming its own shape. Taking a step back is also the first step forward.
Secondly, invest in a reliable and effective beard thickening shampoo or oil. These formulas are purposely designed to stimulate your beard hair follicles and add thickness to thinning areas. Thirdly, find the right shampoo, oil and conditioner to maintain your beard and keep it looking and feeling luscious. Keeping it neatly trimmed and tidy helps with the maintenance process.
Check out our blog for more tips on growing out a beard.
Do I need beard care products?
You don't necessarily need beard care products, however, if you intend on sporting a full, soft and luscious beard, we suggest you add them to your grooming kit. Some men pride themselves on having an untamed and unkempt beard, which is suitable if that's your style, but a finely sculpted and tidy beard requires some care and attention.
Much like the hair on your head, beards need moisture. If they fail to receive enough moisture they become dry, brittle and weak with split ends and patches scattered across your face. Beard care products are tailored to provide moisture to your beard and give it the nutrients it needs to stay healthy and hydrated.
Beard care also helps protect your beard against pollutants and dirt which can cause long term damage. Good beard oils unclog your pores and keep your skin feeling smooth as well as providing a protective layer. Some beard care products also help to stimulate hair growth and thicken hair which is thinning.
What are the best beard care products?
With male grooming becoming equally as prominent as female beauty regimes, there are copious amounts of grooming brands that cover man's every need. Every male grooming brand offers a wide range of beard care products, catering to thick, full beards as well as finely sculpted facial hair.
The spectrum of male grooming and beard care brands stretches far and wide: premium brands like Murdock London, Anthony and Kiehl's offer deluxe products on the higher end of the price range. For more affordable beard care, there are many reasonably priced products from brands such as Woody's, Men Rock and Zeos For Men.
We recommend getting products from the same brand if you intend on having a finely stocked beard care collection; most brands tailor their products to complement each other.
How often should I wash my beard?
A good rule to follow is to wash your hair one day, your beard the next. This allows you to keep track of when you gave your beard a thorough cleanse and allows your beard to maintain its natural oils. Excessively washing your beard removes its natural oils and dries out the hair, resulting in an itchy, dry and scratchy beard.
We recommend adopting a simple and clear beard care routine to follow each morning. Find shampoos and conditioners that complement each other, as well as a luscious beard oil or balm. Once you get into a regular routine of washing you beard, you only need to wash it once or twice a week to keep it in optimum condition.