How To Create A Natural Contour For Dark Skin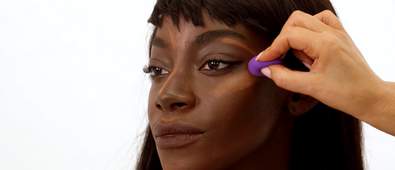 We've all plonked ourselves in front of the mirror with our trusty laptops placed by our sides to watch an already perfect-looking YouTuber nail a flawless contour in less than three minutes. As they're finishing up their step five, we're still trying to get our heads around step one; all in all, it's very reminiscent of that scene from Amy Schumer's 'I Feel Pretty' (if you haven't watched it yet, I suggest you log into Netflix ASAP).
Well, courtesy of our bestie and renowned celeb MUA Julia Carta, we've managed to curate the perfect step-by-step guide to help people of all levels nail that perfect everyday contour – specifically tailored for darker skin tones. So, if you're looking for that naturally chiseled contour that brings out your best bits, keep on watching. It's time to say goodbye to those over-saturated, contoured Kimmy K looks and welcome in something a little more natural.
1. Focus on darker areas
Julia suggests using a stipple brush to apply a cream or waxy-textured contour. Simply build the product up on the brush before dabbing it on along the hollows of your cheeks. Start from the centre of the cheek and build up towards the ear. Then, place the darker contour shade along the jawline. Copy this motion around the temples, down the middle of the nose and just along the chin. It's going to look a little intense right now but bear with us!
2. Buff and blend
It's time to disguise those harsh lines. Use the same stipple brush in small, circular motions to distribute the cream contour (which should blend out easily due to its texture). For the cheekbones and jawline, buff up towards the hairline. As for the nose, gently smudge the line up into the brow bone/eye socket for a subtle continuation that helps to widen the eyes whilst slimming down the nose.
3. Highlight
Let's lighten things up with a touch of highlight. Julia suggests using a highlighter pen one shade lighter than your skin tone along the tops of the cheekbones to maximise the contrast between that and the hollows of your cheeks. She then creates another line underneath the darker contour line, between your jawline and cheekbones. Add a touch more highlight to the brow bone, down the centre of the nose, along the cupids bow and on the chin.
4. Blend again!
Yep, you guessed it! It's time to blend again, but this time with a blending sponge. Julia uses the Real Techniques Mini Miracle Sponge. Simply tap and blend away the highlight to soften the appearance of the lines. Always remember to use light tapping motions.
5. Liquid Highlight
Not feeling the mattified look? Add an additional pop of light and glimmer to your look with a shimmery liquid highlight that takes your style from desk to disco. Apply the product to the back of your hand before dabbing the blending sponge in. Tap this along the bridge of the nose and on the tops of the cheek bones. Once applied, use your finger to tap the highlight out for a glowy, natural finish.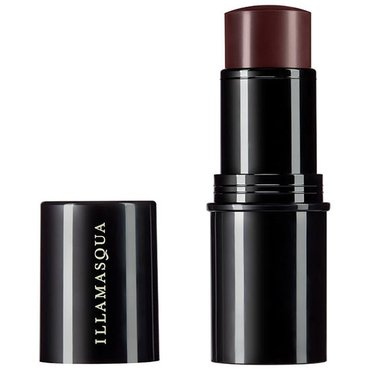 £24.73

£25.00

(2% off)
If you're looking to keep your makeup kit to a minimum then this is definitely a weapon you need to add to your beauty arsenal. This gel stick adds a quick 'n' easy contour that blends seamlessly in. With a diverse array of shades, all darker hues are catered for.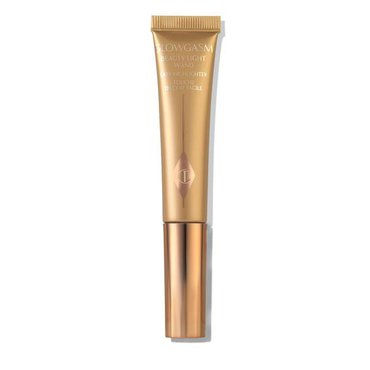 £29.00
Add a touch of light to the high parts of your face with Charlotte Tilbury's dreamiest formula yet. Their renowned Beauty Light Wand gives you complete control over emphasising your best bits whilst covering up unwanted dark circles.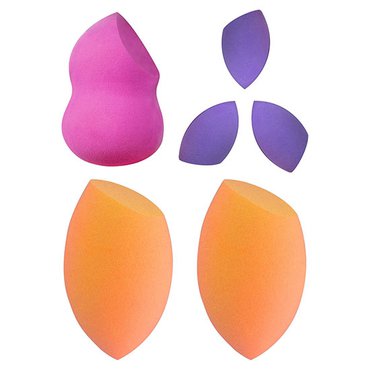 £11.35

£14.99

(25% off)
Small enough for even the most compact of makeup kits, these tiny sponges help to blend out delicate makeup with complete precision and control. Their diddy size makes tackling those hard-to-reach areas a breeze, allowing for a totally flawless finish.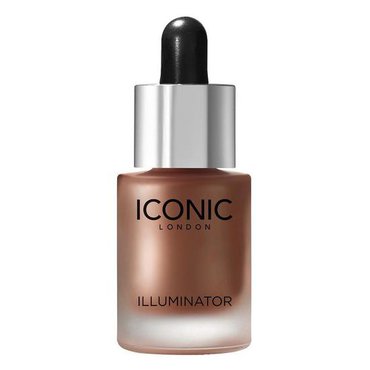 £31.86
Ideal for adding a pop of show-stopping shimmer, these highlighting drops provide a sheer but buildable shine that twinkles under direct light for a sweep of that Hollywood-esque glamour.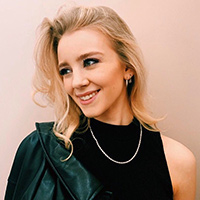 With five years' experience under her belt, Ellie has worked alongside a range of highly regarded makeup artists, giving her a real insight into what consumers should be spending their money on.