Everything You Need to Know About PIXI Skin Care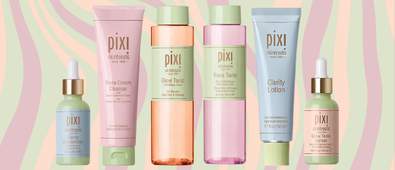 Loved by A-listers, influencers and skin care obsessives alike, PIXI is a go-to brand for getting your glow on.
Founded over 20 years ago, they are still going strong in the industry. Not only do they help revive dull complexions, but they also have a wide range of goodies that cleanse, smooth and clarify the skin. Plus, let's not forget their makeup products that are perfect for everyday routines.
Ready to get stuck into our PIXI guide? Discover our top skin care picks to update your AM and PM routine.
PIXI Glow Collection
The PIXI Glow range is expanding! What started with the award-winning toner has now grown to a collection of essential skin care items. At every step of the way you can find a Glow Tonic product that helps brighten, tone and refine the appearance of your skin.
Test out the line of products, including a serum, exfoliating pads and a skin cleanser, and reap the benefits for yourself. Each item contains skin-enhancing components with vitamins and nutrients to deeply nourish and feed the skin. Think extra glowy and extra hydrated!

PIXI Vitamin C Collection
For an illuminating skin-boost, cast your eye over the PIXI Vitamin C collection. This impressive range has been designed especially for complexions in need of a pick-me-up. Expect all products to be supercharged with vitamin C, an ingredient that's unmatched when it comes to imparting a radiant, youthful glow.
PIXI Rose Collection
Next in line is the pretty in pink PIXI Rose Infused Skintreats collection. These fan-favourite products contain, you guessed it, rose. This main ingredient is known for its anti-inflammatory properties, which make it a great option for beauty lovers with skin conditions like eczema or acne. Rose is often aimed at dry to sensitive skin types and the PIXI collection definitely offers some hydrating solutions.
From cleansers to tonics, this range contains everything you need to create an effective and extensive daily routine. No matter you skin type, discover you favourite rose infused 'skintreats' today.
PIXI Clarity Collection
Searching for a skin care solution that you can rely on? Look no further than the PIXI Clarity Collection which includes a cleanser, lotion, toner and more.
This range is infused with skin-perfecting ingredients, including salicylic acid, aloe vera and probiotics, as well as glycolic and lactic acids. Each product works hard to clarify, balance and purify your complexion for healthy-looking results. The aim is to minimise the appearance of pores and banish away any blemishes. The collection is suitable for all skin types but is perfect for beauty lovers with oily or acne prone complexions.
For more impressive skin care brands, take a look at our handy guide to the best This Works products and 101 guide to the best La Prairieproducts.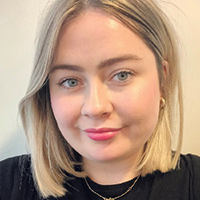 Rebecca is a content writer with over three years' experience and a keen interest in cosmetics. Cosmetify allows her to combine her blogging skills with her passion for beauty.