Guide to Alpha-H Skincare
A Complete Guide to Alpha-H Skincare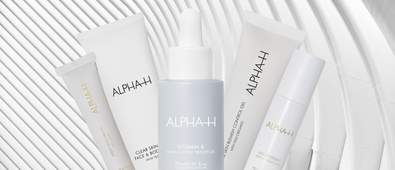 Meet Alpha-H; an award-winning Australian skincare brand renowned for its ability to perfect even the most problematic complexions.
Since hitting the shelves over 25 years ago, this cosmeceutical collection has not only garnered a global following of clinicians, MUAs, beauty editors and therapists, but become the go-to destination for serious skincare. Bridging the gap between the beauty counter and invasive cosmetic treatments, their products promise fast and visible results on signs of ageing, sun damage, sensitivity and acne, so that you can get back to flaunting a flawless visage once more.
As one of the leading skincare brands in the industry, you'd be a fool to give their revolutionary formulas a miss – especially the best-selling Liquid Gold. To help you discover all that this brand has to offer, we've put together a complete guide to Alpha-H skincare and their best-selling products.

Alpha-H Clear Skin Collection
Are breakouts and blemishes ruining your chance at a clear complexion? Fear not, as the Clear Skin collection from Alpha-H puts problematic skin back on track.
This professional-grade range of anti-blemish products is all you need to reclaim control and confidence. Serving up a complete day and night system, the products work overtime to tackle blemish-prone skin and combat congestion.
Whether you're experiencing a bout of teenage skin, dealing with a post-menopausal complexion or battling the backend of a bad breakout, these expert formulas leave skin clear, calm and clarified.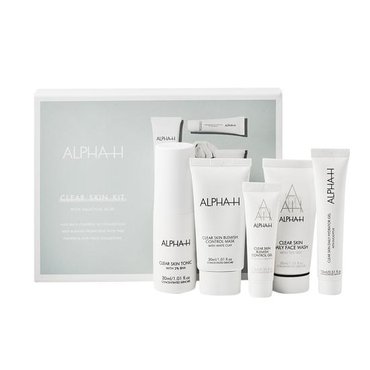 £35.79

£37.95

(6% off)
The Clear Skin Kit provides the ultimate introduction into all that Alpha-H have to offer. Helping you cut corners and skip straight to the good stuff, this set features five deluxe sample size products that are stellar when it comes to giving breakouts the boot.
Powered by natural antiseptic ingredients, including eucalyptus, aloe vera and tea tree, this spot-busting skin system clears and calms stressed-out complexions. Working like an intensive treatment, the products minimise the appearance of individual blemishes, soothe irritation and redness in the affected area and prevent further breakouts. Discover the toners, cleansers, masks and blemish-busting gels and look forward to a clean, calm and clear complexion.

Alpha-H Liquid Gold Collection
Liquid Gold is Alpha-H's flagship product and a cult-favourite amongst the beauty elite. Thanks to its revolutionary resurfacing benefits, the formula sky-rocketed to success and later went on to inspire the launch of the Liquid Gold collection.
Expertly crafted to address a variety of skin concerns, including uneven skin tone, texture and premature ageing, this range of products is your fast pass to a youthful complexion. With glycolic acid supercharging every formula, you are able to keep skin firm, plump and full of life, with minimal effort. Shop everything from eye cream and hand cream to cleansers and face masks.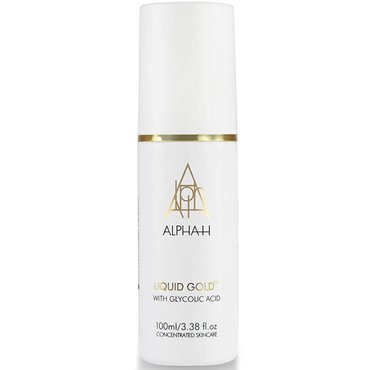 £15.95
Liquid Gold is quite the superstar. With over nine beauty awards under its belt, plus accolades from the beauty elite, it's a must-have for your collection.
The skin solution is a miracle-worker for mature, damaged, aged and acne-scarred skin. Powered by glycolic acid and AHAs, it's a treatment that gently exfoliates, tones and hydrates skin in one go. Dead skin cells are buffed away to reveal natural glow, whilst the appearance of dark spots, pigmentation, fine lines and scars are reduced. Skin is left soft, smooth, plump and radiant from the very first use – like a facelift in a bottle!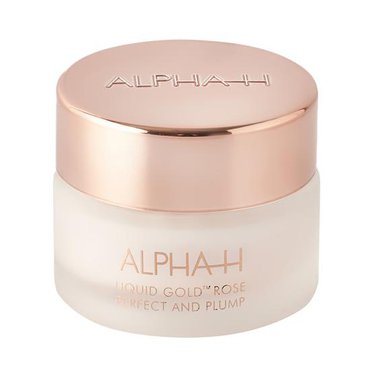 £32.00
Liquid Gold Rose Perfect & Plump is all you need to start every day with plumped, glossy and soothed lips.
Made with fruit enzymes and 24k gold flecks, this lip balm works overtime to hydrate and smooth the delicate lip area. The treatments also helps plump up your pout and gently soothes any chapped or flaky skin.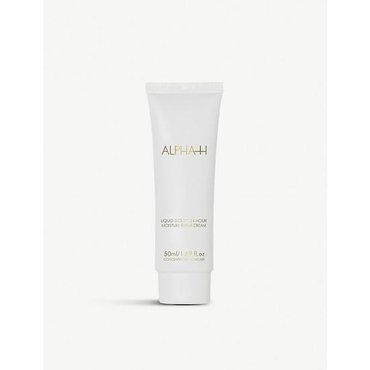 £48.29

£51.00

(6% off)
This rejuvenating moisturiser works hard so that you can play hard. The opulent formula is fuelled by 5% glycolic acid, argan stem cells and 24 karat gold flakes (it's called liquid gold for a reason!), as well as a host of other efficacious ingredients in order to dramatically boost hydration, support regeneration and transform skin. The appearance of fine lines, uneven texture and pigmentation are reduced, meaning you can reveal a youthful, healthier complexion, and all in a day's work!

Alpha-H Vitamin Serums Collection
Customising your skin care routine has never been easier, as Alpha-H deliver a diverse edit of vitamin-infused serums.
This collection makes it super easy to create a routine that adapts to your ever-evolving skin needs. Whether your complexion needs brightening on a Monday or a hydrating boost by Friday, the antioxidant-rich formulas allow you to give different skin concerns special care and attention, as and when.
Shop the range today and discover the custom approach to skin nutrition and wellness – it's as easy as ABC.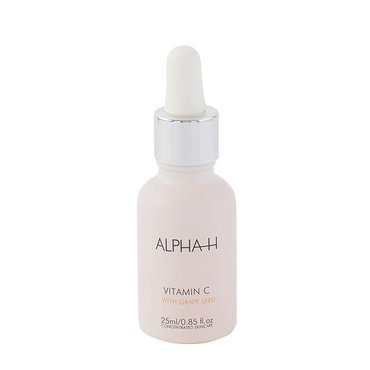 £19.35
Vitamin C is essential if you want to showcase a healthy, radiant complexion.
Alpha-H present an intensive serum, powered by vitamin C, that effectively improves skin's radiance, elasticity and texture. With every drop, the appearance of dark spots and pigmentation are reduced, enlarged pores are minimised and skin is protected from future sun damage. Not to mention, collagen production is stimulated and hydration is boosted, leaving the skin looking plumper, firmer and younger, for longer.
Now that you're all clued up, it's time to build your very own bespoke Alpha-H skincare routine. We can't wait for you to indulge in a fresh, healthy and glowing complexion! Looking for more top-of-the-range skincare brands? Check out our Emma HardieSkincare Guide for Beginners.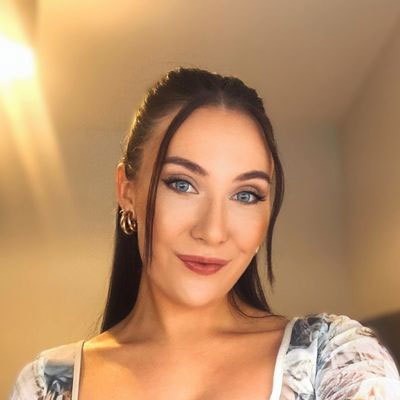 Carly is a beauty editor at Cosmetify and has been a part of our family for three years. She has over five years of experience in health, beauty and wellness writing.