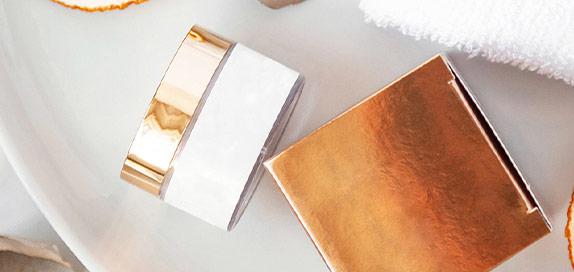 Skincare Guide
By Rebecca Jenkinson, Beauty Editor
With our skin care guide, you can find out everything you need to know before buying or using the product. If you're ready to buy or want to see our selection, visit our skincare page.
Your Guide To Skin Care
Moisturizers
Moisturizers are a skin care staple for all ages, meaning that finding the right one is imperative for maintaining a healthy visage. Luckily, we have you covered when it comes to finding the perfect solution for your skin type. Catering to all skin tones, textures and types, our range harnesses the best in beauty to deliver the Instagram-worthy results you deserve. Find the perfect hydrator for your skin type, here at Cosmetify.
Cleansers
Rinse away the dirt and grime from your day with a cleanser that goes the extra mile. Shop amongst skin care giants such as Lumene, Magnitone and many others to discover some of the best oil, cream and water-based cleansers. Or, reveal your cleanest and clearest complexion yet by snapping up professional cloths, sponges and facial brushes.
Exfoliators
There's one sure thing that can be done to expose a brighter complexion: exfoliating. Polish off your skin care routine with a revitalizing new exfoliator to unlock a smoother, brighter visage. Delivering solutions for both sensitive and normal skin types, our inclusive range of exfoliators help to buff, polish and brighten. Browse our selection today and find your favorite face scrubs, chemical exfoliators and exfoliating face masks.
Skin Treatments
From pesky blemishes to parched complexions, problem skin can affect all of us to some degree or another. Now is the time to fight back – and we've got every weapon you could possibly need. Shop our collection of skin treatments today, as some of the best brands in the business supply specialized remedies that tackle your skin care woes, head on.
Face Masks
Whether you're shopping for a stand-alone treatment or a daily dosage of goodness, face masks are something that need to be featured within your skin care routine. Our diverse face mask range has you covered for a guaranteed 10 minutes of relaxation with working results. Ideal for those wishing to recreate their last salon facial, our selection of sheet, clay, cream, gel, bubble and peel-off masks deliver post-spa results for an instant glow up.
Skin Supplements
Give your skin a fighting chance with a little extra help from science and Mother Nature. Here you can find a range of tailored supplements that help to promote a healthy complexion from the inside out. Shop today to show some support for your skin with brands like IOMA and Perricone MD.
It's time to treat things from the inside out and pick up from where your favorite night cream left off. Our collection of skin supplements helps all skin types to maintain a healthy complexion, ensuring that all areas are covered. By keeping your vitamin and mineral levels up, your skin is able to perform at its best and leave you with a vibrant and healthy-looking visage.
Lip Care
Browse amongst some of the most-loved lip care items to add to your skin care routine. Chapped lips are one of those unavoidable things that can slowly chip away at your confidence. Fight back with a remedy that actually works. From balms to oils and treatments to scrubs, there's something for every pout.
Tools & Accessories
Sure, you've got all of the formulations covered, but what about the tools to apply them? Here you can find all the gizmos and gadgets that will enhance the application of your products, allowing you to optimize your skin care routine. From Slip Silk pillow cases to Tweezerman, you can discover your next beauty must-have.