Brands

1,710

Products

72,899

Beauty Stores

28
About us
Cosmetify was created to reinvent the beauty shopping experience. We bring together thousands of brands and hundreds of stores on one platform, allowing you to shop through a single checkout, simplifying the shopping experience.
Not only can you find your favorite products through our vast network of stores, but by comparing prices across our partners, we ensure you get your products at the best price, saving you time and money.
How we work
Our partnerships allow us to find the best prices on specific products. Prices are refreshed every few hours, giving you peace of mind that you're getting the best value for your money. Signing up for price drop and sale alerts will give real time updates on the best new deals. On average, a Cosmetify shopper saves 20%, with the saving on some products topping 80%.
Our commitment to transparency means you'll also always know all the important stuff upfront - including shipping costs and timings.
Life can be hectic. That's why, if you sign up to our price alerts, you'll be the first to know about any new offers, making sure you get the best deal on your favorite product.
Discovery

Explore our huge selection of products and discover the latest beauty trends, tried-and-tested recommendations and get expert advice from our beauty hub, all under one virtual roof.

Extensive Selection

Showcasing multiple stores means if a product is sold out with one, you can simply buy with another. If your favorite product is sold out with all our stores, sign up to receive alerts and we'll let you know as soon as it's back in.

Best Price

Any given product could be available from hundreds of stores, all with different price points. We automatically select the best price for you and, if you want to pay even less, you can sign up for price drop and sale alerts.

Shipping

Whether you need your product delivered today, tomorrow or next week, you can get what you want, when you want it, and how you want it, get it delivered or choose click and collect.
Our Partners
We've partnered with a growing list of top stores specializing in hair, beauty and grooming giving our audience access to a huge number of brands and products. We connect stores to customers, offering a personalized shopping experience allowing optimum reach and exposure to new audiences. Are you interested in partnering with Cosmetify? Submit your business information to be considered today.
Partner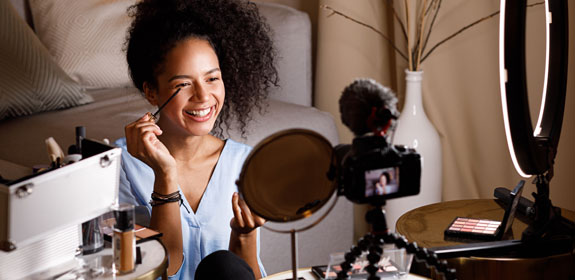 Influencers
Are you an influencer with a passion for beauty or grooming? Whether you're established, new or emerging, we're always on the lookout for collaborations on our exciting influencer marketing campaigns. If you'd like to work with us on our latest campaigns, get in touch.
Apply