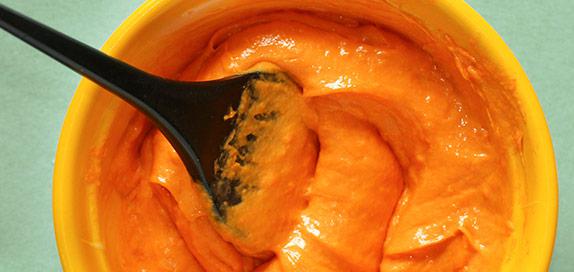 161 products found
Hair Color
Whether you want to have fun with the blondes, get radiant with the red-heads or dabble in the delicate pastel shades, finding the right hair color for you (and maintaining it) has never been easier.
Here at Cosmetify, we offer a wide range of products from world-leading brands that make it super simple to find a hair color that perfectly complements your mood, style and attitude.
If you're ready to take the plunge, you can explore our selection of semi-permanent and permanent hair dyes. Temporary hair dyes are a great quick fix for the commitment-phobes, and you can easily tackle regrowth and gray hairs with our selection of root touch up powders, sprays and sticks.
Better still, our toners and color boosters keep color fresh and vibrant, ultimately holding you over until that next appointment.
So, if you're wanting to touch up your roots, revive your color or experiment with new and trending styles, our hair color collection can help you achieve the look you've always wanted.
Get exploring, get creative and browse our range today!
Hair Color Booster
It can be a tricky to care for your hair color but thanks to our stellar range of color boosters, you'll attain shade brilliance and your tresses will stay luscious for longer. It really is that easy.
Look around our hair colour booster guide for further info.
Permanent Hair Dye
Oh hey there, we see you're taking the plunge with a permanent hair dye…how exciting! Have a browse of our beautiful and bold colors, from intense copper to luminous blonde, and give your hair color an instant upgrade.
Check out this complete guide to permanent hair dye to find out more.
Root Touch Up
Don't let your roots get you down. All you need is a quick touch up to boost your hair color and to improve your day. With these touch-ups as part of your arsenal, your color will stay fresher for longer and bad roots will be a thing of the past.
View this ultimate guide to root touch up to find out more.
Semi-Permanent Hair Dye
Thinking of mixing things up with your hair color? Discover our array of semi-permanent hair dyes, brought to you by world-celebrated hair care brands like BLEACH London and Lime Crime. This extensive collection allows you to play, create and upgrade your current style in an instant.
Look around our semi-permanent hair dye guide for further info.
Temporary Hair Dye
If you're not quite ready for the commitment of a permanent dye, then choose a temporary hair color to breathe a bit of vibrancy into your 'do. Our selection is here to help you achieve whatever fun, subtle or showstopping look you're going for – all you have to do is pick your color.
Visit our temporary hair dye guide for help and tips.
Hair Toner
No one likes unwanted tones in their hair. Wave goodbye to brassiness, violet streaks and appearances of green with thanks to our range of ingenious hair toners. They'll seamlessly put the life and vibrancy back into your hair color and you'll once again be feeling fresh and fly.
Look around our complete guide to hair toner for any questions or advice.