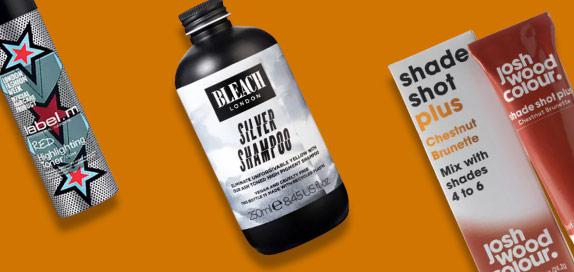 Hair Toner
Shop our hair toner collection and discover expert brands such as BLEACH LONDON, Label.M and Josh Wood Color. Maintaining color treated hair in between salon appointments can be difficult, especially if you're rocking bleached and blonde locks. Warm undertones can seep through, leaving hair looking not so fresh. Read More
1 product found
Hair Color Toner
Allow our remarkable collection of hair toners to help you get the most out of your color. Ideal for achieving a professional result on a budget, this selection of products helps to customise your color, whether you desire a statement look or a natural enhancement.
That's right, you can use toners to neutralize your chosen shade or revamp hair with some highlights. It doesn't matter if your hair is red, blonde, gray or brunette, all color-treated hair can benefit from use of a toner. For blondies, silver and violet toners work wonders as they banish unwanted yellow, gold and orange undertones and leave you with a cool and natural finish.
We also feature hair masks and products such as shampoo and conditioner that are specifically formulated to help maintain and protect color. So, browse our range today and discover the quick and easy way to whip your hair back into shape. It's time to wave goodbye to dull and fading color and welcome in refreshed and revived locks.