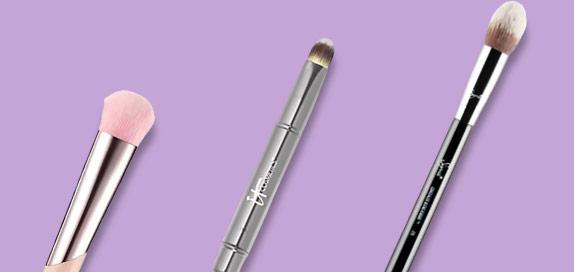 Concealer Brushes
Conceal away those dark circles like a pro with our range of high-grade professional concealer brushes. See our concealer brushes guide for any questions or advice.
76 products found
Concealer Brushes
Here to help both the newbies and experienced alike, each brush works to cover and conceal key problem areas with complete precision.
Here, you can shop amongst brands including Clinique, Shiseido and MAC for long-lasting brushes that keep you looking flawless all year round. Known for their accuracy and durability, concealer brushes help to neatly tidy up delicate areas, including those hard-to-reach creases and corners surrounding the eye, for an immaculate and unblemished finish.
Concealer brushes are a must-have tool for your kit, as they really step up your beauty game with their ability to layer on concealing products without missing any important spots. Ideal for those that lust after a totally flawless finish, our range of concealer brushes helps to expertly apply cream, liquid and powder formulas for the perfect result every time.
So, whether you're dealing with dark circles, age spots or blemishes, use the innovative nature of our concealer brush range to make the most of your application. Attaining that filter-like visage has never been easier!
Add this must-have tool to your makeup brush arsenal for the unstoppable results you deserve.
Concealer Brushes Features