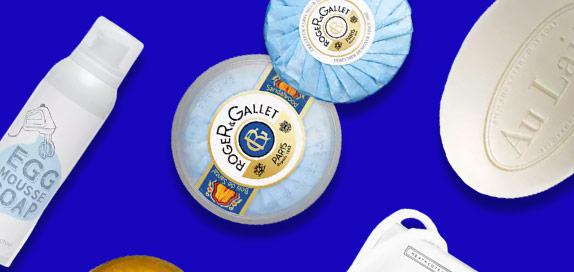 Body and Face Soap
We bring you soaps from the likes of Herbivore, Clinique, Roger & Gallet, DHC and more, so you can feel refreshed and smell good all through the day and night. The traditional bar of soap isn't going anywhere just yet. In fact, they're back and they're better than ever before. Read More
5 products found
Bar Soap
Our impressive collection offers everything from luxurious soaps that will crank your Sunday evening pamper up a notch, to efficient, everyday bars that simply get the job done.
Each soap has one thing in common, though; they deliver a refreshing feeling that's pretty hard to beat. That's right, every bar is packed with essential oils and skin-loving ingredients to ensure that cleanse your face, hands, body and everywhere in between are squeaky clean and healthy.
Whether you're looking for a soap that can provide a hit of hydration, gentle exfoliation or detoxifying benefits, or on the hunt for the most sumptuous scent, you can rest assured that you'll find the perfect match within our selection. The bar of soap even makes the ultimate body care gift, with some wrapped in the most prestigious packaging.
So, browse the range, pick your favorite and get ready to lather up.