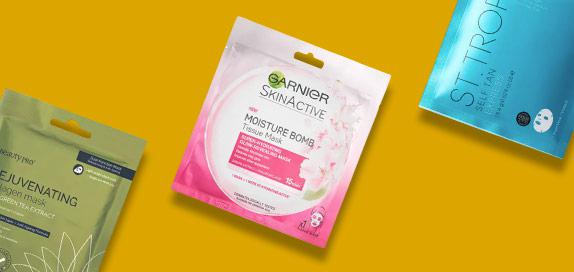 Sheet Mask
Keep your complexion flawless with one of our fantastically effective sheet masks - a South Korean innovation, this skin care trend provides an intense burst of moisture, antioxidants and all manner of good things, to leave skin both clear and youthful. Read More
19 products found
Face Sheet Masks
Whether you're treating yourself to a weekday pamper session or you're looking for the perfect accessory to complete your self-care Sunday, our selection of sheet masks is the go-to place for bagging a skin care bargain.
Loved for their easy-to-use designs and mess-free methods, sheet masks are slowly taking over the hearts and homes of millions everywhere. Whether you're in a rush or are taking your time in the tub, a sheet mask makes the perfect accessory for perking up dry, damaged skin. Working their magic on all skin types, sheet masks can be used to tackle acne and problem skin, banish dryness and revitalize dulling complexions.
So take your pick from our selection and find yourself a new skin care hero that's both efficient and fun. We also love applying our sheet masks with a face roller to ensure a smooth and seamless fit (and for the soothing sensation) - you should try it, too!