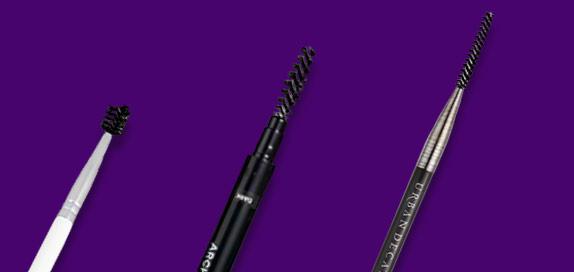 Spoolies
Spoolies are the underrated makeup tool that can change your entire look in an instant. We promise you, you'll never look back once you incorporate one into your beauty routine. Read More
2 products found
Spoolie Brush
A spoolie brush packs many talents. It can be used to brush out brows, look after lashes (especially lash extensions) and manage makeup product overload. It's nothing but a disaster-saving tool that'll keep you looking prim and proper.
Even on the worst makeup days, a spoolie can come to the rescue. If you've overdone it with mascara or brow gel and ended up with thick and clumpy-looking makeup, a spoolie can take away the excess and put your look back on track. If your eye makeup has smudged and you haven't got time for a re-do, a clean spoolie brush can solve the problem with just a few strokes. If your brow hairs are misbehaving, you can always count on a spoolie to comb, blend and shape them back into place.
So, wipe away those panicked beads of sweat and those stress tears and snap yourself up a spoolie. Shop through our range to find the perfect one for you from brands like Benefit, Urban Decay, Lottie London and Laura Mercier.