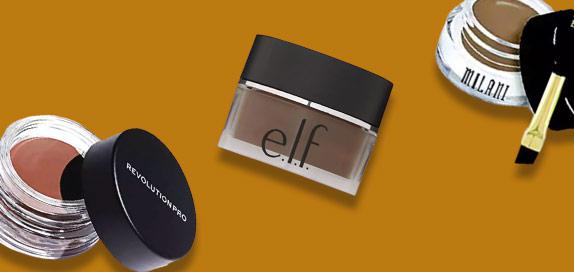 5 products found
Brow Pomades
Your eyebrows are the key to framing your face and whilst we all know they're meant to be sisters, not twins, our collection of brow pomades and makeup tools can help you achieve your most perfect arch yet.
That's right, these pots of pomade are all you need to turn your brow goals into a reality. Here to give your brows an instant makeover, our extensive range of eyebrow pomades and tweezers allow you to tame, fill and define your arches.
Our pomades arrive in a variety of shapes and sizes and cater to all preferences. Dip into a creamy formula with an angled eyebrow brush and comb through with a spoolie.
You can explore the numerous shades too, as we offer everything from black to blonde and every tone in between. Whether you prefer a natural feathered brow or a statement look, it's super easy to find a pomade that complements your individual style.
Making the perfect addition to your makeup routine, plus great for when you're on-the-go, our collection of pomade products contains everything you need to create a show-stopping finish.