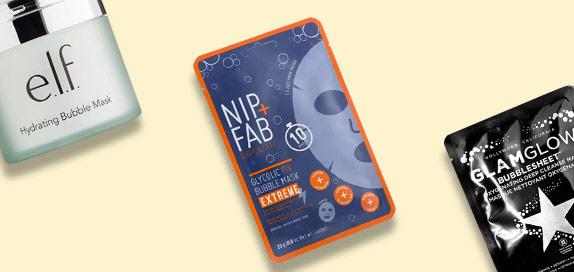 Bubble Masks
If you're looking to revive a tired complexion then give one of these bubble face masks a go – if not for a skin care concern then at least for the selfies and lols. See our bubble masks guide for any questions or advice.
15 products found
Bubble Face Masks
Perfect for a fun-filled girls night in, get the camera ready and capture your friends all masked up - it's much more fun than doing it alone.
Some of you are probably thinking 'what are these?' but don't be alarmed, they're not half as scary as they look. OK, maybe they're a tad silly, but they work wonders on your skin and that's all that matters, right? Plus, they're a great way to pass the evening as you stare at your unusual reflection in the mirror.
Working a little bit like an oxygen facial, these masks trap oxygen between your skin and the sheet which boosts your skin's circulation and collagen production to improve suppleness. The calming properties restore the long-term health of your skin and give your complexion a healthy boost.
While your skin benefits from the oxygen, any impurities will be lifted away along with the bubbles, leaving you with brighter, clearer skin.
Shop the leaders of the pack, including GLAMGLOW, NIP+FAB and Oh k!