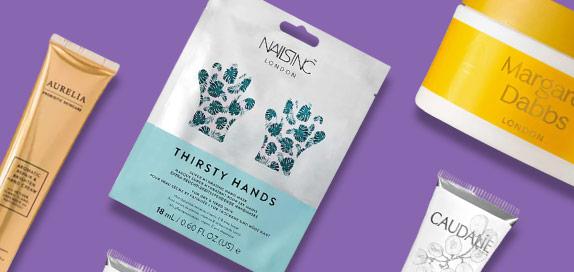 67 products found
Hand Treatments
It's important to care for your hands and nails just as much as any other part of your body. From tiresomely typing to traveling on the tube, we put our hands through a lot as we navigate our way through modern life. So, why not indulge in an intensive rejuvenating hand treatment to hydrate and repair tired-looking mitts? Whether your hands are feeling dried out from over-cleansing or have developed blisters from a strict fitness routine, we have the answer to soften, soothe and nourish your skin.
Browse through fragrance-free formulas for sensitive skin types or shop amongst more lavish, perfumed products for an added olfactory experience. From everyday essentials to specially formulated items, our hand treatments range has everything you need to soften those hands whilst strengthening nails along the way.
Here at Cosmetify, we have sourced and supplied only the finest treatments, which provide your hands with the ultimate nourishing care. Shop confidently amongst popular and trusted brands for hand care you can rely on.