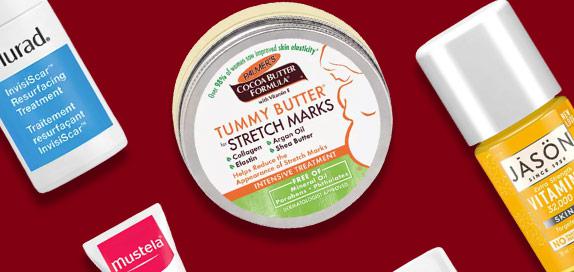 Stretch Marks Treatment
Heal your skin and boost your confidence with stretch mark and scar treatments from some of the best beauty providers in the business, including Palmer's, L'Occitane and Decléor. Read More
2 products found
Scarring and Stretch Mark Cream
These skin saviors come in the form of lotions, oils, serums, balms and creams, and work on improving the overall appearance and texture of stretch marks and scarring for that extra surge of confidence when it's needed most. There is beauty in every body type, and we're here to help you feel as comfortable as possible within your own skin.
We understand just how stretch marks and scarring can affect your overall confidence, which is why we've rounded up some of the best brands to deliver working, proactive products that help to lessen the appearance of scars. Whether you're tackling minor stretch marks or aggressive acne scars, we have just the formula for you. Containing potent, scar-busting ingredients such as AHA's, lactic acid, retinoids and salicylic acid, our extensive product range works with your skin to reduce pigmentation and uneven texture caused by scarring. Shop amongst natural remedies or more powerful concoctions for a tailored routine that works for you.
Find the right solution for you and begin your journey to a more settled, confident you.