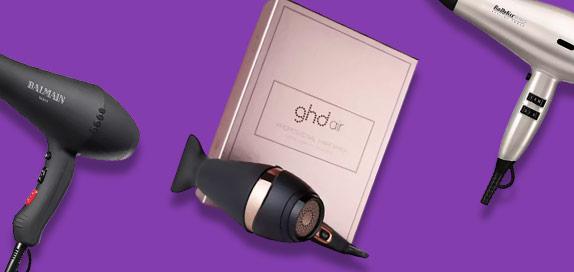 30 products found
Blow Dryers
Coming with a detailed selection of settings, each hairdryer is tailored to every hair type and style, helping you achieve gorgeous, glossy and sleek locks in just a few minutes.
How many times have you stepped out of the shower and spent ages trying to dry and manage your hair? If the answer is 'countless' then these hair dryers can help you shave precious minutes from your morning routine. Choose between hot or cold air, powerful or light settings, until you settle on the combination that feels right for your tresses.
Featuring advanced technology, these impressive devices will blow your mind as fast as they dry hair. They help to reduce frizz and increase the body and shine of your tresses, leaving you with hair like a Greek hero. Ideal for hair care obsessives, beauty experts and complete newbies to hair dryers, each product allows you to become your own personal stylist and wield with confidence and ease.
Browse our premium collection to discover the hair dryer that enhances the quality of your hair care set.