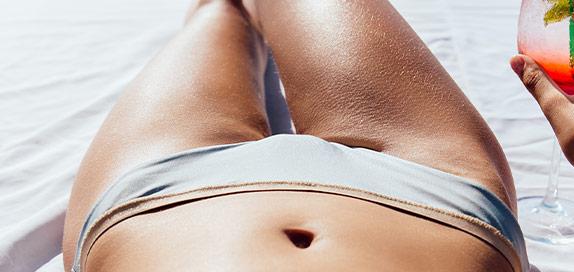 Tan Enhancers and Accelerators
Optimize and accelerate your self tan with our assortment tan enhancers, coming in the form of body moisturizers, oils, capsules, serums and balms, all of which are here to help nourish your bronzed skin, allowing you to make the most of that sun-kissed glow. Choose between a vast range of shades and tones, offering skin tones reminiscent of the Mediterranean or Copacabana Beach. Or if you only want a subtle shine, opt for an understated tone that adds a glow to pale skin. Read More
2 products found
Tan Accelerator
Maintaining a tan can be quite the chore, especially if it's false. Lines and streaks appear, color fades quickly and sometimes patches pop up. But with the leading tanning brands on site including St Tropez, Bali Body, Elemis, and Lancaster, you can not only optimize the look of your tan but make it last longer, too.
The potency and quality of the enriching formulas allows you to keep a bronzed complexion throughout the year. Our superb selection is ideal for when you're off on your holidays and want to touch up your tan before you hit the beach or for those of you who don't have time for a summer break this year. You'll still need to apply SPF if you're in the sun though, so be sure to checkout our range of sun care for the body and spf moisturizer products.
Whatever your lifestyle, skin tone or budget, find the perfect product for you here.
Tan Enhancers and Accelerators Features