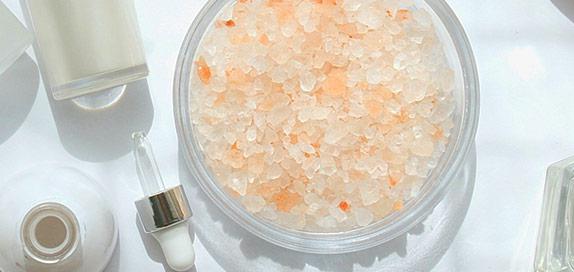 Body Treatments
Discover some of the most elite body treatments from the likes of REN, Nuxe and ELEMIS to restore any lost body confidence. Offering some of the best body treatments, our selection helps to smooth, enhance and beautify any common body woes. Getting that 'beach body' confidence isn't always easy, and sometimes a little extra helping hand is needed to feel a bit more comfortable when taking on the world. Read More
10 products found
Body Treatments
From anti-aging and tone-smoothing products like Bio Oil to dry-skin-preventing lotions from Palmer's, Cosmetify presents to you a range of solutions that will help you get that healthy look and feel.
Everybody deserves to feel confident in their own skin, which is why we have rallied up an army of effective skin treatments for everything from acne scarring to cellulite, helping you to achieve the impressive results you deserve. These body oils, body butters and body creams products give you more control over your body so you can feel comfortable in your appearance every day of the week. From larger-scale concerns to minor nagging insecurities, our varied selection delivers the diversity you need to tackle these personal needs.
So, whether you're treating yourself or gift-buying for a friend, why not indulge in something a little more professional today? You deserve it.
Acne & Blemishes
Acne is a condition that affects almost everyone at some point or other in their lives. But that doesn't mean you have to suffer through it. Discover the right formula for you amongst our selection of cleansing and fortifying remedies, and reveal a clearer, healthier complexion.
Cellulite Treatment
Contrary to what airbrushing would have you believe, just about every woman has a little cellulite. That's why we've gathered together a number of specialized formulas, which can over time reduce the obviousness and severity of such marks.
Eczema and Psoriasis Treatment
Eczema and psoriasis can get in the way of everyday life – but it doesn't have to. Take back control of nagging, itchy skin conditions by treating the cause head on with our line up of skin-loving formulations. Catering to sensitive skin types, each cream, lotion and balm soothes that irritable scratchy sensation.
Leg Treatments
Considering just how much we put our legs through, it's surprising that we're so used to neglecting our longest limbs. That changes with this brilliant collection of leg treatments, which leave you feeling refreshed, revitalized and energized.
Stretch Marks Treatment
Post-pregnancy, you've got enough to deal with without having to worry about stretch marks or scarring. Discover the healing, transformative benefits of these simple-to-use formulas, which call upon both natural remedies and advanced science to produce the best results possible.
Body Firming cream
You're hitting the gym, eating the right foods and drinking your eight litres of water a day. Polish off all that hard work with a specialized body treatment that tones and firms your skin up for the best possible results. Beach body confidence never felt so good