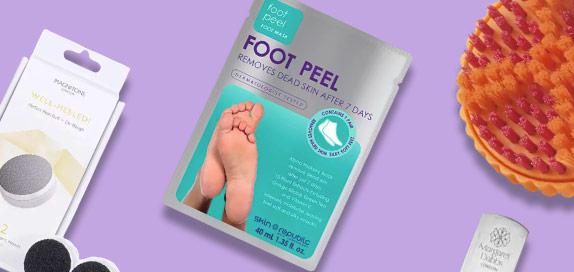 Foot Files and Exfoliators
With the likes of Margaret Dabbs, Cowshed, Hydréa London and Clarisonic leading our range of foot files and exfoliators, there's no doubt that you'll be able to put the spring back into your step. Our extensive collection of foot files and exfoliators is all you need to get rid of dry, cracked skin and calluses. Read More
4 products found
Foot Exfoliators
We're used to body scrub products and face exfoliators, but it's important not to forget our feet. With these very easy to use and specifically crafted to evenly remove the toughest layers of thick skin, you'll be left with soft, smooth and summer-ready feet in no time.
If you like the sound of that, then you'll love our variety of products that deliver these flawless results. Non-abrasive foot files, scrubs, brushes and pumice stones are just a few options that we have in store for you. These miracle-working tools will pamper your feet with the best TLC possible and, with your feet rejuvenated, you won't think twice before slipping into your favorite sandals or heels.
So, whether you're on the hunt for a foot file that buffs away dry patches of skin or looking to incorporate an entire pedicure routine into your weekly pamper, allow us to help you find the best products. Shop the range today, here at Cosmetify.