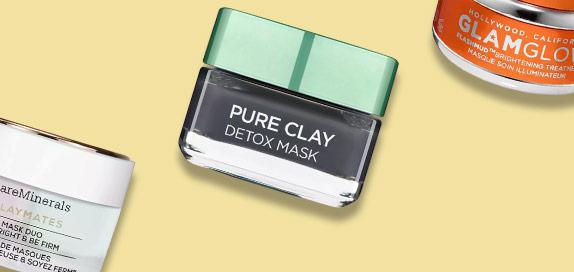 20 products found
Clay Masks
Unlike other types of face mask, clay and mud formulas get down and dirty – literally – in order to supply you with a crystal clear complexion. Acting as an instant stress reliever for your skin, our selection of clay-based masks work around the clock to draw out any impurities, dirt, oils and dead skin cells that may be clogging your pores and dulling your complexion. The result? Skin that is soft, smooth and visibly brighter.
Freeing your skin from dirt and grime is just one of the many talents a clay mask has to offer, though. They can also be used to calm inflammation, minimize blackheads and enlarged pores, mattify skin and lift and plump the complexion, making them an all-rounder that's suitable for every skin type.
Whether you're looking for a Sunday night pampering treat or you're on the hunt for a serious skin-solver, there's most definitely a mask here, ready and waiting with your name on it. So, get stuck in! Shop our variety of clay and mud masks today and look forward to flaunting your freshest face yet.
For more clay-based formulas, check out our bath & shower selection, where you'll find clay-powered soaps and scrubs.