7 Reasons to Try No Makeup
7 Reasons You Need to Try No Makeup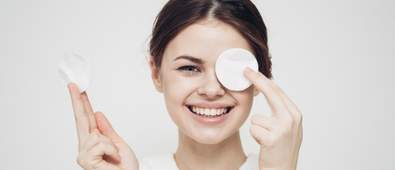 Now don't get us wrong, we absolutely adore makeup (clearly), but sometimes our skin needs a serious break from heavy foundations and thickening mascaras. For many, the idea of no makeup can be seriously daunting – and understandably so – especially when most social media channels primarily show women wearing unrealistic amounts of makeup, filters and other face-altering tools.
However, we're here to explain why you should go bare-faced this weekend – and every other weekend! Take the plunge and unlock a world of healthier skin and longer lashes.
1. It can create a deeper sense of self confidence
It's time to love and embrace what you were naturally born with. A lot of us get used to what we look like with makeup on – so much so that we often discard the idea of leaving the house without it.
Eliminate that toxic mindset and accept your naturally beautiful assets by ditching the lashings of foundation and mascara. In turn, you'll find that people really aren't that bothered about whether you have completely flawless, pore-free skin, reinforcing genuine self-confidence.
2. You can have an extra 20 minutes in bed
I mean, is there really any better reason than this? Treat yourself to a little extra rest by taking out that early morning makeup routine. Better still, your skin, immune system and general well-being will be far better off thanks to you catching those extra ZZZs.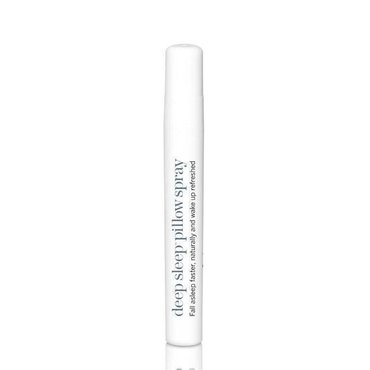 $11.61

$12.90

(10% off)
Really indulge in some extra beauty sleep with this calming pillow spray. Its clever formula works to efficiently ease restless minds for a deeper night's sleep.
3. Your skin will thank you in the form of less breakouts
We all know that breakouts are formed by clogged pores, so it's no surprise that no makeup can mean better pores. Sure, foundation creates the appearance of clear and blemish-free skin, but sometimes it can actually cause more damage than you think. The germs and oils found in foundation (particularly older products) nestle in the pores, causing unwanted inflammations and infections that can take up to a week to clear. No thanks.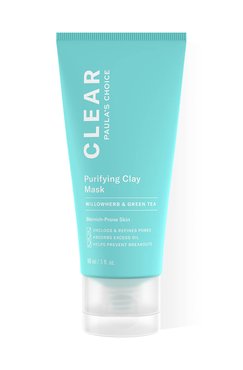 $35.58
Deep cleanse your skin and reduce the appearance of pores with this innovative face mask. It revitalizes your skin to rid your pores of impurities, so you're left with a refreshed, cleansed and brighter complexion.
4. You'll save way more money...
...which means you can invest even more in your skin care routine! Putting more time, effort and high-quality skin care products into your AM and PM routines will undoubtedly pave the way to healthier skin. When your skin is looking and feeling better, you simply won't require as much foundation – it's a real win-win situation.
5. Less bacteria will reside on your face
If you're guilty of not cleaning your brushes and tools as regularly as you should, you may want to consider giving your face a break from bacteria and give your brushes a deep clean in the process.
It's important to note that the older your products are, the higher the presence of pathogens is. If you and your pals occasionally share the odd lip liner or lipstick, you could potentially be sharing viruses as the waxy ingredients and proteins harbor bacteria for weeks.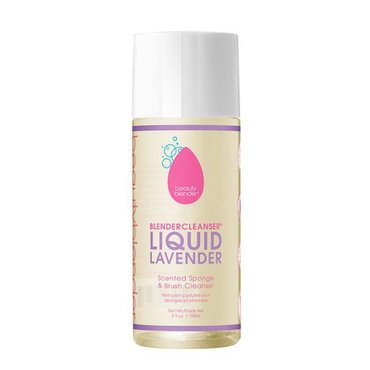 $19.38
Whilst you're trying out the no makeup lifestyle, give your brushes a break and cleanse and condition them with the beautyblender makeup sponge and brush cleanser. It easily washes away the oil, dirt and makeup build-up so you're left with super soft and clean bristles.
6. Eye infections become a thing of the past
Tubes of mascara are known for hanging onto preservatives and bacteria that can cause eye infections like conjunctivitis, which quite frankly is something we could do without. In a few cases, some people have even reported that ditching the mascara has led to longer lashes over time. Of course, this is down to each individual, but hey, it's worth a try!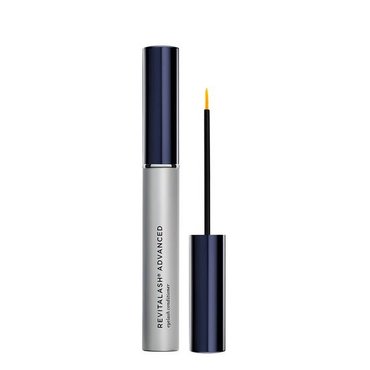 $99.35
Taking a break from mascara means you can treat your lashes to a little lengthening treatment. Simply swipe this RevitaLash Advanced Eyelash Conditioner onto bare lashes to unlock a natural, fluttery look.
7. Premature ageing can be lessened
We're not saying that scrapping the lippy and mascara is going to turn back the clock, but when you try the no makeup look it means you stop using makeup wipes. This reduces the damage caused by harsh pulling and scrubbing, which definitely helps keep your appearance fresh, revived and youthful. Makeup wipes are notoriously bad for skin and their sometimes drying nature can really tug on the delicate skin around the eye.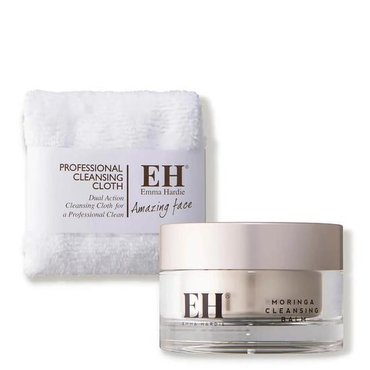 $57.18
Instead of cleansing wipes, try out this nourishing cleansing balm to lift away the day's dirt and grime. Its silky formula means it glides over the skin to avoid that unwanted pulling.

Try kick-starting this makeup-free habit by wearing no makeup on a Sunday and then work your way up to spending three-to-four consecutive days without it. Over time, leaving the house completely bare-faced will come naturally and the days of constant top ups will fade away. It's time to welcome the glowing skin you deserve!
Related Categories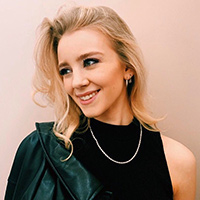 With five years' experience under her belt, Ellie has worked alongside a range of highly regarded makeup artists, giving her a real insight into what consumers should be spending their money on.