Emma Hardie Skin Care Guide
The Emma Hardie Skin Care Guide for Beginners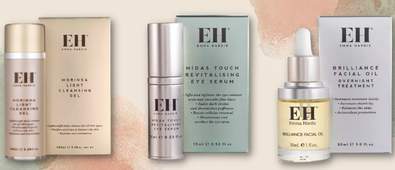 Whether you're a die-hard Emma Hardie fan or have only just discovered their Emma Hardie Moringa Cleansing Balm, getting to know the full range is a worthwhile investment when it comes to upgrading your skin care routine. Below, we've rounded up their best-selling ranges to get you on your way to a happier, healthier complexion.
Emma Hardie Amazing Face Range:
The Amazing Face range defines the brand's success as it contains one of Emma Hardie's most coveted items: the Moringa Cleansing Balm. Influencers and celebrities alike have raved about this product, and with good reason. Combining a mix of kind-to-skin ingredients together with intelligent technologies, the range works to improve the well-being and luminosity of all skin types.
Today, the range has branched out from providing just an intelligent cleanser to delivering a whole range of skin-loving goodies. Browse through this epic range to discover the likes of intensive moisturizers, treatment masks and light-wearing gels and relish in happier, healthier skin.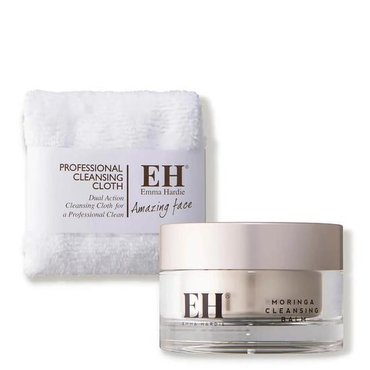 $57.18
The product that got the name Emma Hardie on everyone's lips. This iconic skin care staple works its magic on all skin types, dreamily melting away dirt, makeup, oils and grime to reveal a comfortably radiant complexion.
Having won an impressive array of awards, this incredible balm is a multi-award winner, bringing in 19 awards over 10 years and 14 in 2019. The amazing formula deeply cleanses pores, rebalances, rehydrates and conditions the skin for a flawless result every time.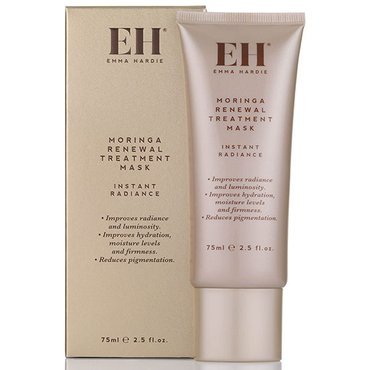 $61.50
Complementing the Moringa Cleansing Balm beautifully, this follow-up treatment helps to keep skin feeling comfortably hydrated, bestowing an enviable glow upon even the most neglected of skin types.
Once applied, the mask helps to firm up the skin whilst imparting a surge of deep hydration, as well as evening out discoloration and reducing redness. Hyaluronic acid works to condition and moisturize the skin while moringa oleifera seed oil is utilized for its ability to leave the skin feeling more vibrant, plump and glowing.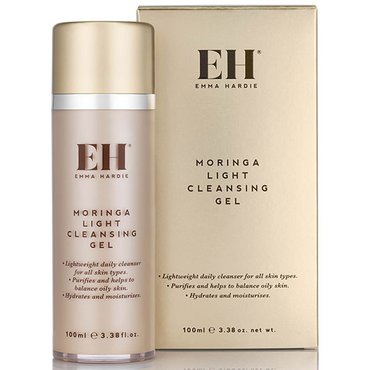 $42.06
Despite boasting a lightweight texture, the Emma Hardie Moringa Light Cleansing Gel packs a serious punch when it comes to melting away dirt and keeping the visage hydrated.
This everyday cleanser is loved for its ability to purify, refresh and balance out the skin, ensuring that your complexion is maintained to the highest possible standard. Moringa and sweet almond oil are included within the mix to nourish the skin, while omega 6 and vitamin E from grapeseed oil work in tandem with essential fatty acids to keep the skin smooth and soft.
Emma Hardie Midas Touch Range:
Specifically created for more mature skin types, the Emma Hardie Midas Touch range is made up of pro-aging products that actively get to work on lessening the appearance of fine lines and wrinkles.
Firm, sculpt and hydrate delicate skin types and restore its elasticity for a vibrant, more youthful appearance. From eye serums to intensive one-off treatments, this caring range gives you the ability to take back control when it comes to your visage. Effectively treat the likes of dullness and loss of elasticity while minimizing the appearance of fine lines with Emma Hardie's most potent collection of skin care must-haves yet.
$59.34
Smooth out the contours that surround the eyes with a youth-enhancing serum that goes the extra mile in providing comfort and care.
This potent formulation wears lightly on the skin while delivering a serious punch when it comes to hydration and nourishment, helping to fill out the appearance of fine lines. Smooth this silky solution onto your visage to minimize the appearance of dark circles, fine lines and wrinkles whilst protecting against the likes of free radicals and other environmental aggressors.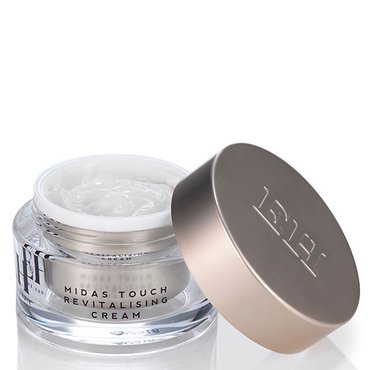 $52.86
Protect and perfect your visage with a real skin treat.
This beautifying hydrator uses hyaluronic acid and hyaluronic acid filling spheres to keep the skin moisturized while delivering a plumped-up effect. These two key ingredients are mixed with a powerful blend of natural peptides, marine extracts, avocado, Edelweiss stem cells and botanical extracts to tighten and smooth the skin, resulting in a radiant complexion.
Natural polymatrix algae film extract completes the formula, adding a lift to the skin for a more youthful look.
Emma Hardie Brilliance Range
Your skin deserves the best, and Emma Hardie is here to deliver exactly that.
This lavish selection of skin care essentials covers all bases, ensuring that your complexion is treated to an intensively caring action that provides visible results. Each product works to brighten the appearance of dulling skin types, helping to rebalance, reduce redness, even out pigmentation and smooth down textured skin tones.
Choose between nourishing face oils, vitamin-infused creams and radiance-boosting masks for the ultimate self-care treat. Attain a complexion that beams with luminosity whilst feeling its healthiest with a range that puts your skin first.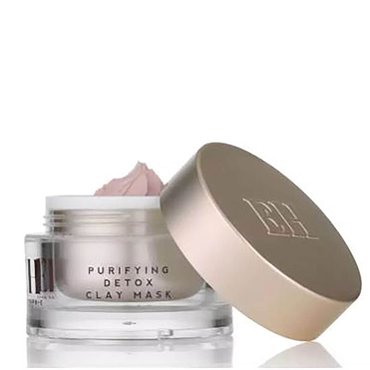 $48.54
Reinvigorate your skin with a balancing mask that enhances the look of radiance and luminosity.
Arriving with a dual-action cloth, this spot-busting mask helps to smooth uneven textures while minimizing the appearance of enlarged pores and blemishes, drawing dirt and grime out with the infused pink clay.
As expected, the formula includes the brand's signature moringa oil to protect and neutralize against free radical damage, while Defensil technology soothes redness to unite and brighten the skin tone.
$59.34
Give your complexion the extra boost it has been crying out for with the Emma Hardie Moisture Boost Vitamin C Cream.
Feeding your skin with its daily dosage of vitamin C, this skin-enhancing cream helps to safeguard the visage from the likes of sun damage and pollution, leaving it to feel truly comforted. Once applied, the formula works to encourage collagen synthesis which in turn strengthens the skin to fight off the first signs of ageing.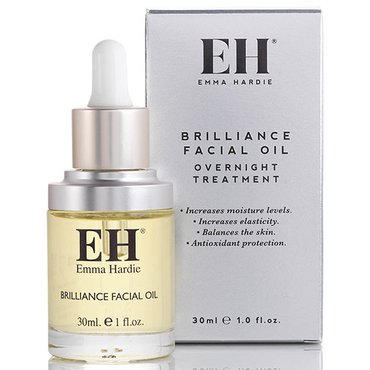 $47.52
Take action against dulling, dehydrated skin with a facial oil that puts your skin care needs first.
Providing both nourishment and protection, this does-it-all facial oil conditions the skin to combat the signs of fatigue and dryness. In turn, skin feels noticeably softer and boasts a radiant glow. Essential oils and fortifying botanical extracts fight off the damaging effects of external aggressors, protecting your visage from the likes of pollutants and free radicals.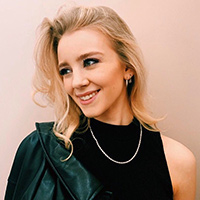 With five years' experience under her belt, Ellie has worked alongside a range of highly regarded makeup artists, giving her a real insight into what consumers should be spending their money on.