REVIEW: The NUXE Dry Oil That Saved My Skin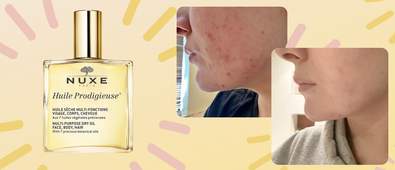 Let's kick things off by mentioning that my skin and I haven't been seeing eye to eye recently. Just over a year ago, I made the decision to come off of the contraceptive pill and ever since, pimples and breakouts have been wreaking havoc across my face.
Every month, without fail, red, stubborn and hormonal lumps appear along my jawline, whilst texture takes over my cheekbones. It becomes frustrating to say the least, as not only am I hot on my skin care routine, I invest far too much money into it.
After countless breakout breakdowns, a lot of trial and error and a ton of cash loss, my mum did what all mothers do: stepped in and came to the rescue.
Enter: NUXEHuile Prodigieuse Multi-Purpose Dry Oil, AKA, my skin savior.
Mum snapped this up when flying abroad after a flight attendant spilled the secret behind her flawless skin. At first, I was apprehensive. I already have oily skin so the thought of piling on even more oil had me fearing that I'd be a real-life walking grease-ball. Oh, how wrong I was.
After plastering the oil all over my face (yes plaster, because I have no control when it comes to measurements and I'm desperate for clear skin), I noticed that it immediately began to sink in. Much to my relief, the oil boasts a 'dry' texture, meaning it doesn't leave you with that dreaded high-shine finish that gets greasier throughout the day.
Within 10-15 minutes, the oil had completely dried down and left me with skin that was noticeably soft, smoother and slightly glowy.
I continued to apply the oil each night, after cleansing and toning, and within two weeks I was starting to see a difference in my skin. Not only was I waking up to a softer, smoother and plumper complexion, my breakouts weren't as frequent (or as angry), redness had been reduced and the leftover scarring I had was beginning to fade. My skin looked calmed, and in return, so was my soul.
NUXE Huile Prodigieuse utilizes a formula that's enriched with all kinds of natural and plant-based goodness, including tsubaki, camellia, argan, almond, borage, hazelnut and macadamia, and is completely free of silicone, mineral oils and parabens. Together they combine to bring a bunch of antioxidant, hydrating, repairing and nourishing properties that my complexion simply couldn't get enough of.
In fact, just one drop of this stuff is enough to protect you from 90% of the free radicals and nasties that lurk in polluted air, which I also love as I battle my way through the city every day.
But ladies and gents, it gets better. The scent of Huile Prodigieuse is to die for. Light but noticeable, it transports you to the sun-fueled days of summer. Orange blossom, magnolia and vanilla is blended and bottled to create a floral fragrance that lingers on your skin.
I'm yet to try this multipurpose oil on my hair and body, although I have no doubts it will be just as good. In the meantime, I can totally understand why this is a favorite in French pharmacies – I genuinely can't see myself living without it.
More NUXE products that we love: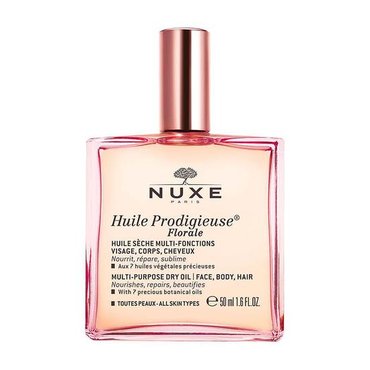 $13.55

$15.06

(11% off)
The Huile Prodigieuse Florale packs the exact same formula, ingredients and skin-perfecting benefits as the original dry oil, it just boasts a different scent. Rather than a warm summer fragrance, this edition flaunts a delightful floral aroma that's perfect for the spring time.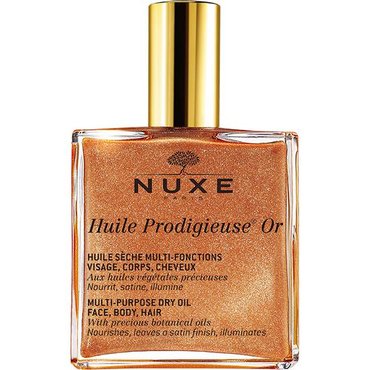 $30.18
Just when you thought it couldn't get any better, NUXE have remixed their cult-favorite formula once more, and this time it involves shimmer. It's the same expert formula utilizing the same hardworking ingredients, the only difference being that this dry oil leaves skin laced with a subtle shimmer for a radiant and glowy finish.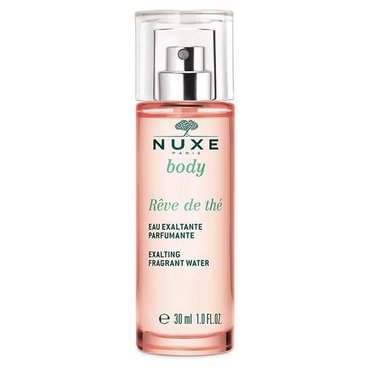 $14.52

$16.14

(11% off)
When it comes to sorting out your summer beauty wardrobe, NUXE has you covered. They're renowned for their lightweight, deliciously scented formulas that keep you looking and feeling your best when in (and out) of the sun. Now, you can transport your senses to the warmer times all year round with the Nuxe Reve De The Exalting Fragrant Water - a fragrance mist that evokes green tea, zesty rhubarb and fresh herb notes.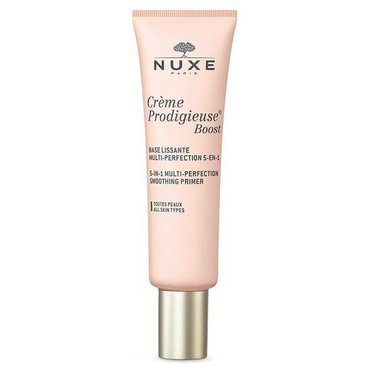 $24.25

$32.34

(26% off)
Make sure every day is a good skin day with this five-in-one multi-perfection smoothing primer. The non-tinted gel blurs imperfections in just 15 seconds, leaving skin soft, smooth and visibly improved. We love to use the Prodigieuse Boost Blur alone for a flawless 'bare skin' effect, as well as under makeup.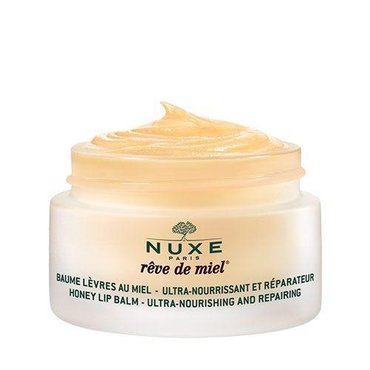 $16.14
It's one of NUXE's bestsellers, and for good reason! There's no dry, chapped or cracked lips that this balm can't fix, thanks to its honey, botanical oils, shea butter and propolis blend. Pucker up, as your pout looks and feels soothed, nourished and repaired.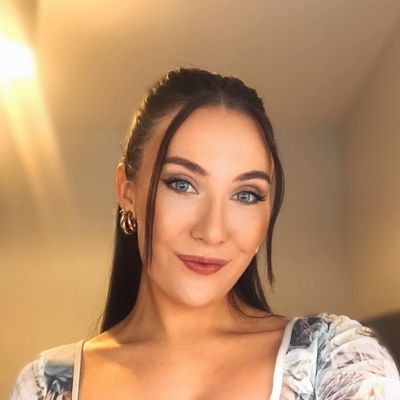 As the Senior Content Editor for Cosmetify, Carly is the go-to for all the latest (and greatest) beauty tips, tricks and trends. With over six years of experience in the industry, she knows all the ins-and-outs when it comes to health, beauty and wellbeing.