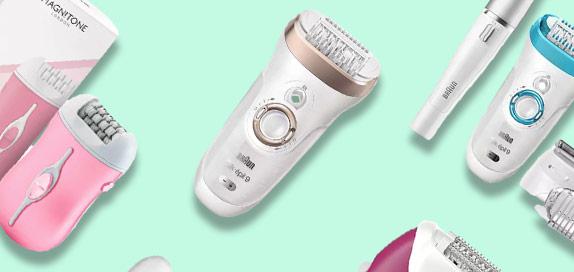 5 products found
Epilator
If you think it's about time you introduced an epilator into your bath time routine, then look no further. There's no better place to find the perfect product than right here.
Our impressive collection of epilators provides you with a variety of options. Take your pick from some of the most renowned and professional brands in beauty and rest assured that you can safely and efficiently carry out hair removal from the comfort of your own home.
Whether you want to rid your pins of two-day stubble, tidy up your bikini line or indulge in soft, smooth underarms, you can rely on our selection of wet and dry epilators to do the job. These high-tech hair removal devices are all you need to rock a bod that's soft, smooth and temporarily hairless, and you can even snap up an epilator that exfoliates skin too – bonus!
Whatever your preference, shop through a variety of sleek, colorful and professional epilating tools and throw out those outdated, overused razors of yours. Your skin deserves the best and we're here to provide exactly that.