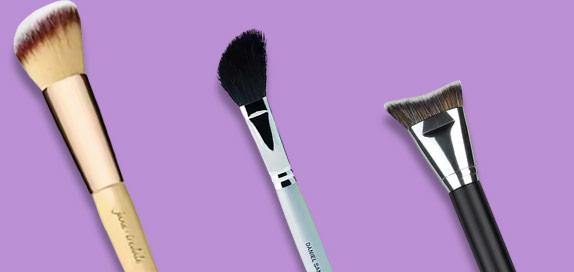 Contour Brushes
Contour your complexion to the high heavens with an eclectic and professional-grade range of brushes, available right here at Cosmetify. Look around our complete guide to contour brushes to find out more.
53 products found
Contour Brushes
Our contour brushes are here to save the day by giving you the precision, control and performance you deserve for an expertly contoured complexion. With long-lasting handles and softer-than-soft fluffy bristles, each contour brush helps to deliver powder and cream pigments upon your visage, blending them in for an airbrushed, bronzed result that brings out the best in your cheek bones.
Whether you're after a subtle bronze or a full face of contour, our selection of expert brushes provides you with the perfect tool that meets your needs.
Kit out your beauty tool collection with a selection of tailor-made contour brushes that ease you into achieving that red-carpet-ready finish. Shop amongst an array of celebrated brands, including the likes of Sigma Beauty, Laura Mercier, Cover FX and Daniel Sandler, for an assortment of brushes that go the distance. You want a defined, professional finish and we're here to provide exactly that.
It's time to work on that contour game of yours, and it all begins with a trustworthy selection of brushes. Browse the full range today, here at Cosmetify. Happy shopping!