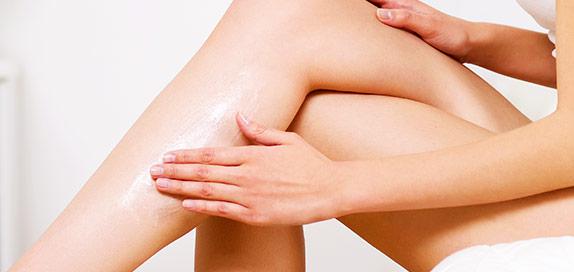 Body Moisturizer
Finding the perfect body moisturizer is made easy as we provide products from the likes of Laura Mercier, Elizabeth Arden, Cerave and Kiehl's. It goes without saying that moisturizers are the MVP of any beauty routine. Boasting the ability to nourish, soothe, smooth, firm and protect skin, we want to make sure you aren't missing out by offering a wide range of creams, lotions, oils and body butters. Read More
98 products found
Body Moisturiser
Whether you're looking for that all-important splash of hydration, an illuminating boost or a formula that leaves skin laced with a sumptuous scent, you can rest assured that you will find your perfect match.
Perhaps you're just wanting to stock up on your favorite brands? Go ahead! Our collection stocks everything from the big beauty giants to the niche, underdogs. So, whatever you decide, you can look forward to indulging in skin that's soft and supple from head to toe. Plus, we have a range of skin care treatments too, including best-selling facial serums, oils and eye creams, to ensure your face is just as soft as your body.
Body moisturizers even make an ideal body gift set, thanks to their pretty packaging, luxurious textures and indulgent fragrances. There really is a world to explore here. You'll also find that most well known perfume brands will have a complimentary body moisturizer, so be sure to checkout the range.
So, what are you waiting for? Browse our collection and give yourself (or a loved one) the gift of healthy, nourished skin today.
Body Balm
Embrace the silkiness and creaminess of a good body balm and your skin will always feel healthy, happy and hydrated. These moisturizers are packed with the vitamins and minerals your skin needs to thrive and shine. Shop your favorite brands below.
Body Butter
Whether you're starting your day or ending it, a rich and creamy body butter is the perfect way to finish your bathing ritual. These ultra-decadent moisturizers give your skin a kiss of nourishment and leave it feeling incredibly silky day in, day out.
Body Cream
Each one of these indulgently-textured, nutrition-packed body creams is a skin savior in its own right. Featuring some of the most famous names in cosmetics, this range of moisturizers contains everything required to address any number of complaints or preferences.
Body Lotion
Discover your next favorite moisturizer in our range of high-quality body lotions. Quench your skin with one of these milks or lotions and you'll find its health and appearance completely and utterly transformed.
Body Oil
Oils have been used as body moisturizers for centuries, and with good reason. Their unique nurturing care is capable of revealing gorgeous, radiant-filled complexions, while a luxurious feel can elevate any nighttime routine into a self-indulgent ritual.