Best Dr. Hauschka Products
Our Guide to the Best Dr. Hauschka Products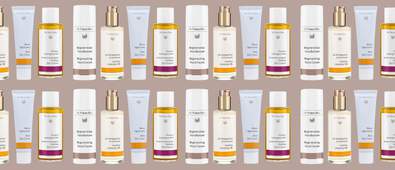 Dr. Hauschka is a long-standing brand with an award-winning range of cosmetics to choose from. Whether you want to update your skin care routine or revamp your makeup bag, there's something for everyone.
At the core of this brand is their all-natural ingredient lists. They use high-quality formulations to create must-have collections that keep your skin looking and feeling its best all day long.
Want to delve into the brand? Start your Dr Hauschka journey today here at Cosmetify.
Dr Hauschka Skin Care
Discover the potent, organic formulas from the luxury Dr Hauschka skin care line. This collection of goodies utilizes natural ingredients and pharmaceutical manufacturing to create products free from nasties. Their aim is to create featherlight items which let the skin breathe, rather than weight it down with heavy formulas.
With that in mind, choose from cleansing, toning and moisturizing products which work together to ensure you feel beautiful in the skin you're in. Each one works hard to nurture, protect and refresh your complexion, so you're left with refined, healthy-looking skin
Dr Hauschka Body Care
Like their other luxurious items, the Dr Hauschka body care range is full of natural, organic and nourishing ingredients. The aim with their holistic body products is to create indulgent routines, which make every day special. They believe when we take the time to carve out personal rituals with body care, it enhances our daily lives and ensures we feel connected and mindful throughout the day.
The Dr Hauschka range of body care products helps nourish the skin from head to toe. Shop outstanding items such as their shower creams, body oils and hand lotions.
Dr Hauschka Makeup
Dr Hauschka also has an innovative line of natural makeup products, which are suitable for even the most sensitive skin types. Their wide range of cosmetics use natural mineral pigments and high-quality medicinal plant extracts.
Browse the collection to find award-winning formulas, such as their foundation, concealers and lipsticks. Each product enhances your natural beauty, letting your individual style shine through. Expect bright hues and nourishing formulations, which are specially designed to work alongside one another to ensure elegant, beautiful daily makeup looks.
Discover more go-to brands with The Emma HardieSkin Care Guide for Beginners and The Ultimate Guide to 111Skin.
Related Categories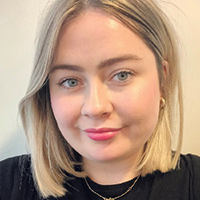 Rebecca is a content writer with over three years' experience and a keen interest in cosmetics. Cosmetify allows her to combine her blogging skills with her passion for beauty.